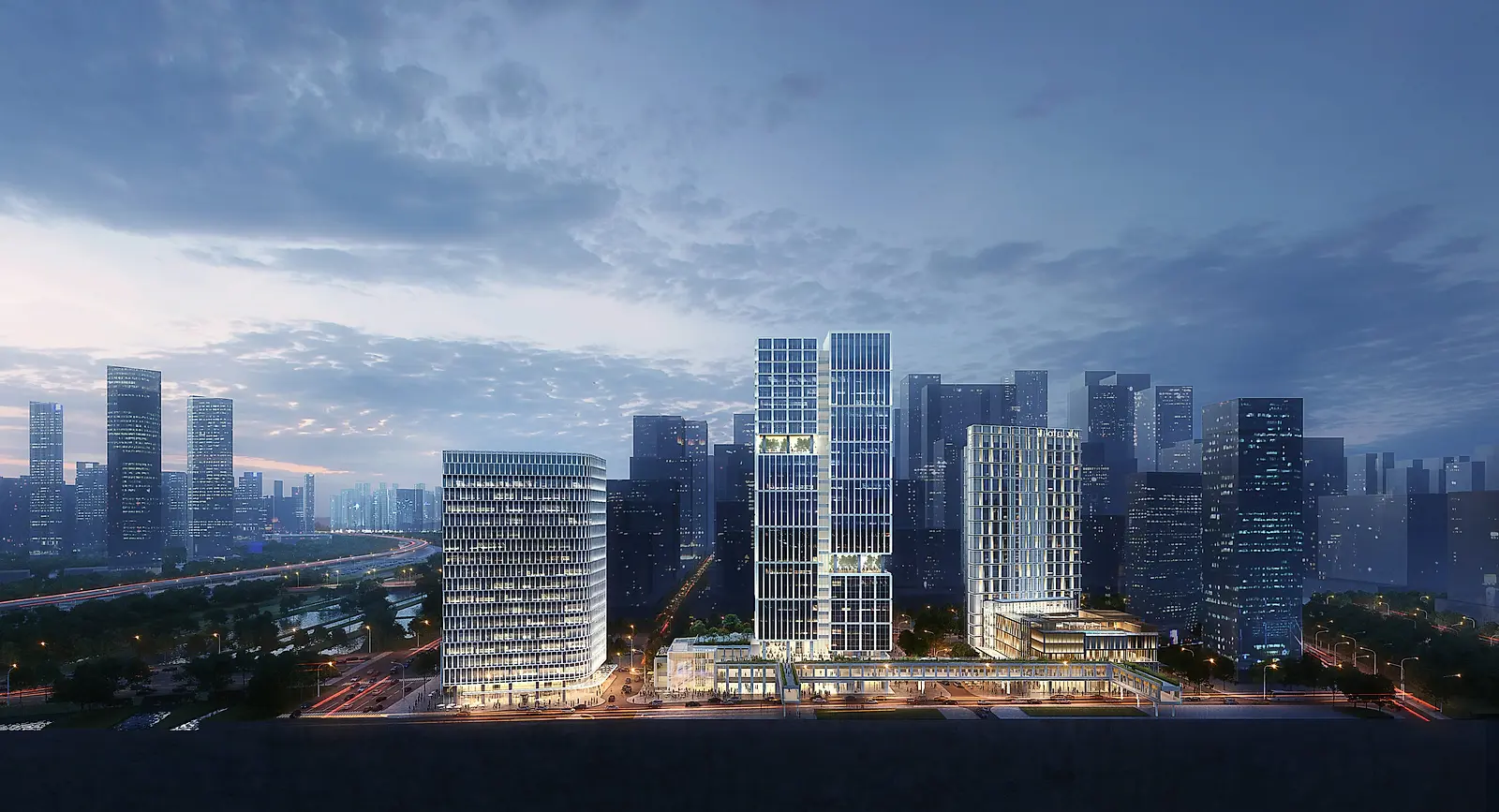 Bank of East Asia Headquarters
Qianhai Kerry Centre Phase II
Anchoring the Qianhai Kerry Centre's business and hospitality hub, the headquarters for the Bank of East Asia (BEA) takes inspiration from the site's environment to inspire the workspaces and the tenants within.
Phase two of the three-part development provides Qianhai Kerry Centre with dedicated office towers and a hotel for tourists and visiting business professionals. Anchoring the site with a commanding form, the BEA Headquarters is distinctly curved and features a shingled façade, resulting in a striking and iconic presence to mark the prosperity of the business district.
The BEA Headquarters creates harmonious alignment across the cardinal directions. Through its curved form, the building engages in a dialogue with the surrounding environment – the rolling hills to the north and east, lush parks and intimate canals to the west, and the Qianhai Bay to the south. The building's form maximizes its optimal location along Lin Hai road and its presence along the canal park.
Inspired by the concept of the dragon's skin, the façade design is expressed with shingled window openings so that favorable views towards the hillside are seamlessly connected with views over the adjacent green urban surroundings. Furthermore, the façade ensures high building energy performance, avoiding excessive exposure to sunlight, while crafting a striking and elegant appearance that references yet remains distinct within the Qianhai Kerry Centre.