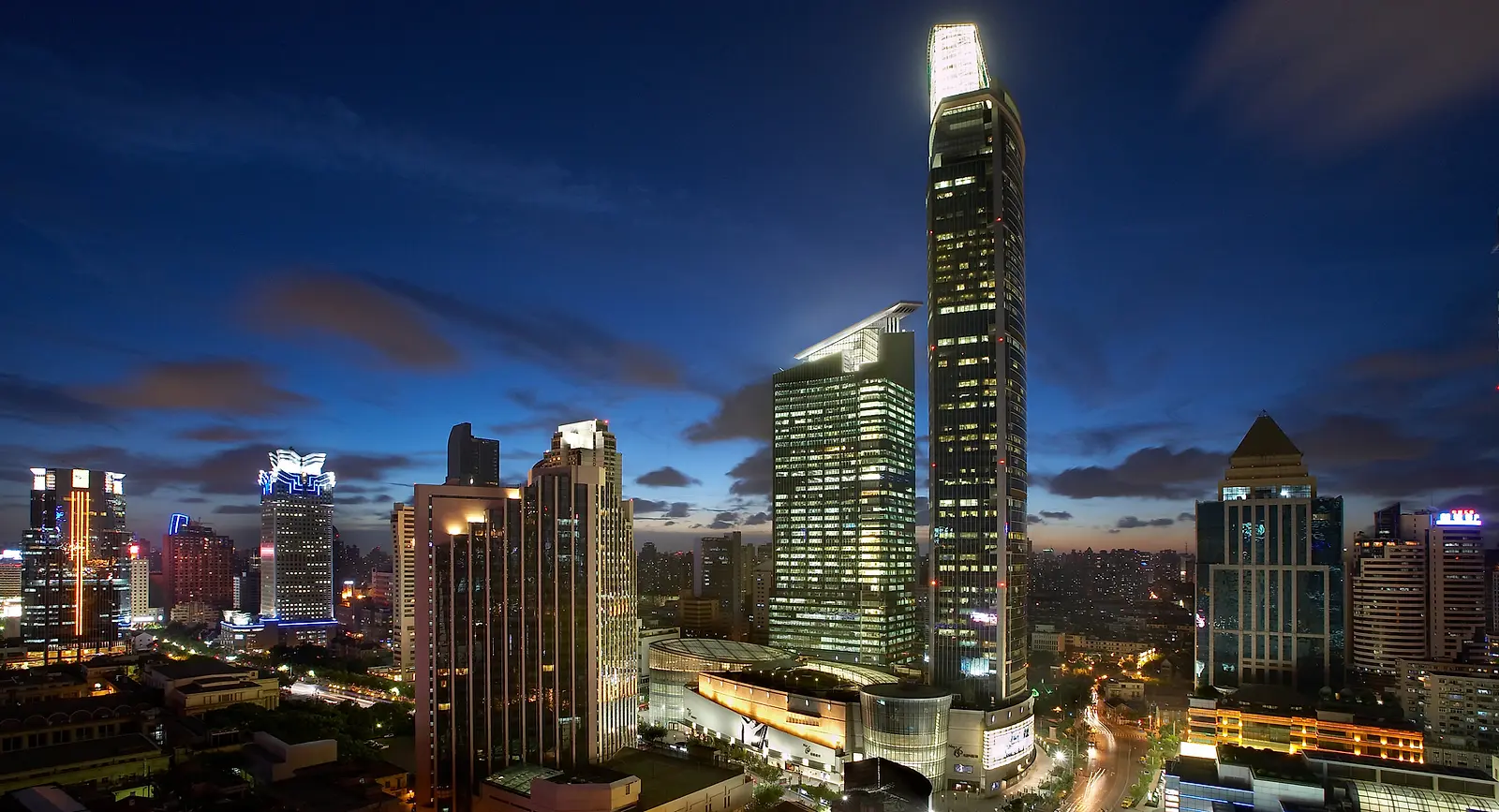 As the original centerpiece of one of China's most successful commercial streets, Plaza 66 remains an international benchmark for office and retail development.
Comprising two office towers and a five-story retail podium, the massing creates a unified composition on the Shanghai skyline, with complementary curvilinear shapes. Spiraling volumes ascend to the top of 66-story Tower I, while the crown of Tower II reinforces this upward energy and acknowledges its taller neighbor with a sweeping planar gesture—a lantern formed of billowing screens that glow at night.
A variety of planted areas soften the edge of the project's site, and generously landscaped areas buffer the towers from the adjacent residential neighborhood, while screens of planted trees obscure parking areas from the development's main entry.
In 2018, KPF completed an interior renovation to ensure that Plaza 66 would maintain the highest international design standards and continue to attract upmarket tenants and shoppers.