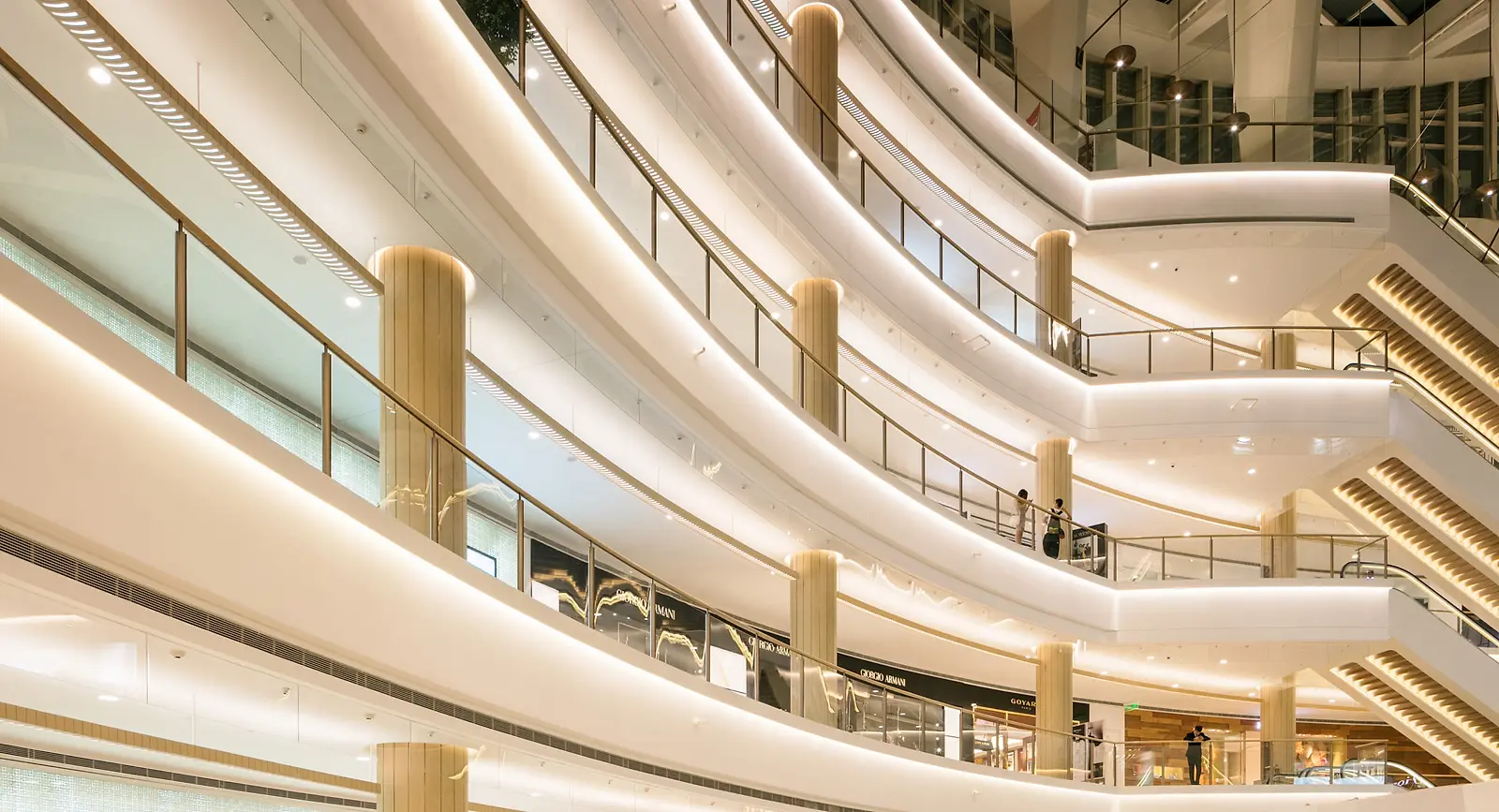 KPF's design for the renovation of Plaza 66 brings a lighter and warmer character to the interiors of one of China's most successful commercial developments.
Originally designed by KPF, the mixed-use complex has been in operation since 2001. Comprising two office towers connected by a retail podium, the project is set along Nanjing Xi Lu, one of the busiest shopping districts in Shanghai.
The main objective of the refurbishment was to ensure that the property maintain the highest international design standards and continue to attract upmarket tenants and shoppers. The renovation focused on the interiors of the retail public spaces, as well as the lobbies, elevator cabs, and toilets of the two office towers.
The design overlays the existing geometry of the building spaces with a rich and warm material palette. Beige limestone, patinated bronze, Calacatta marble, and white oak, along with new lighting, provide a lighter and livelier feel while preserving the complex's first-class experience.