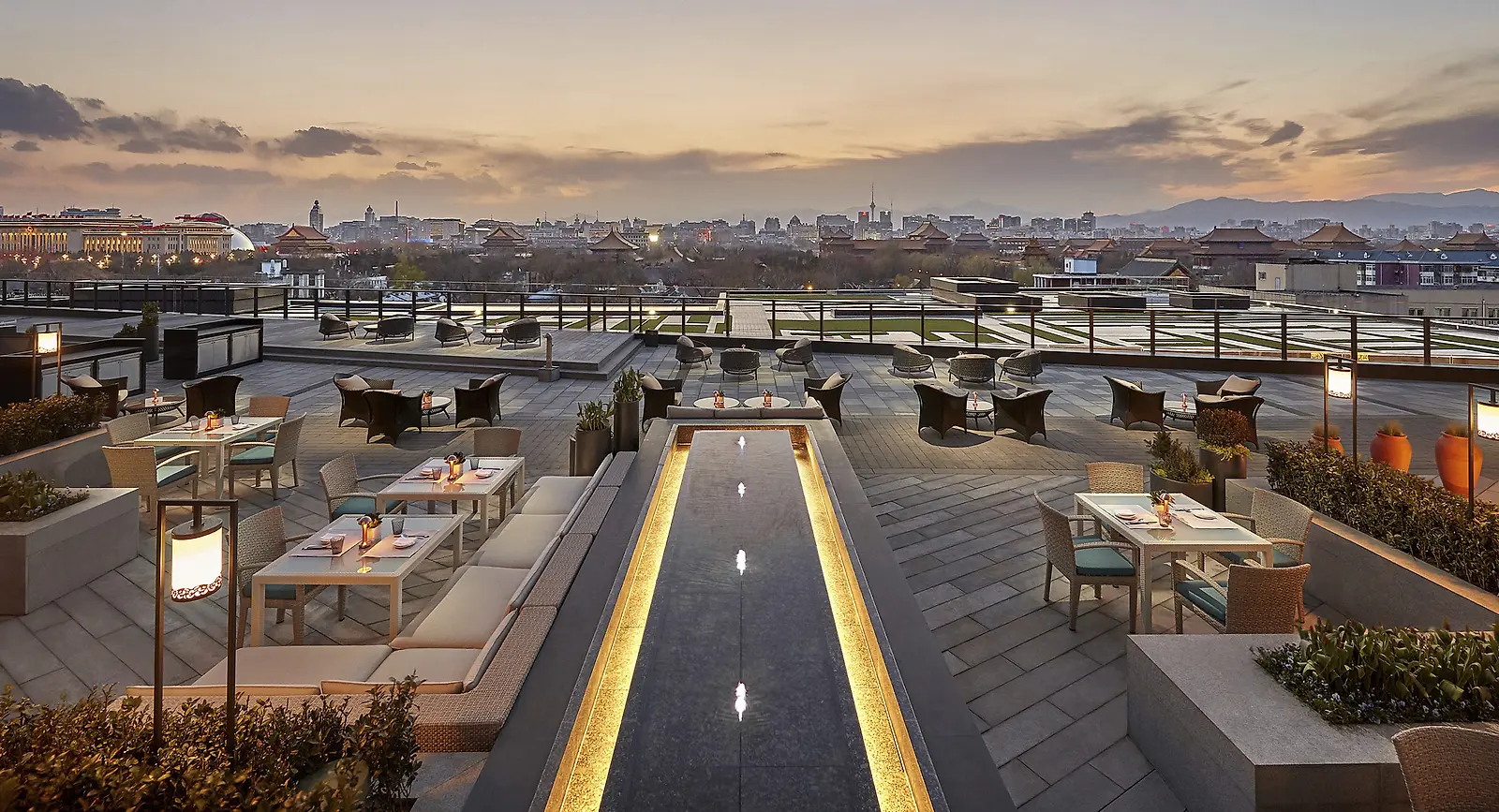 WF Central
Mandarin Oriental Wangfujing
Set in Wangfujing, one of China's premier shopping districts, WF Central is a luxury retail and hospitality destination that is highly sensitive to its context within the historic city center.
Located in the protected zone of the Forbidden City, WF Central brings the utmost respect to its sensitive location. Working within a height restriction of 32 meters – maintaining views of the Forbidden City – the building gradually steps down to the west in a gesture of respect to one of the most venerated sites in Chinese culture. Even as WF Central asserts itself as the newest architectural landmark in the district, the design relates the building to the past by drawing on the traditional Chinese architectural style of base, bay, and roof. Within this contextual structure, the façade evokes the solidity and poise of Europe's most famous retail promenades with a material stone palette and metal vitrines.
Inside, the development reflects the lively and diverse surroundings. Breaking down the scale of the development, the building is divided into eight "blocks," arranged to generate engaging interstitial spaces such as the retail arcade, soaring central atrium, and rooftop gardens and terraces connected to the hotel portion. The development also preserves some of the site's rich history, restoring a group of courtyard houses on the west end of the site and a gatehouse at the southern entrance.