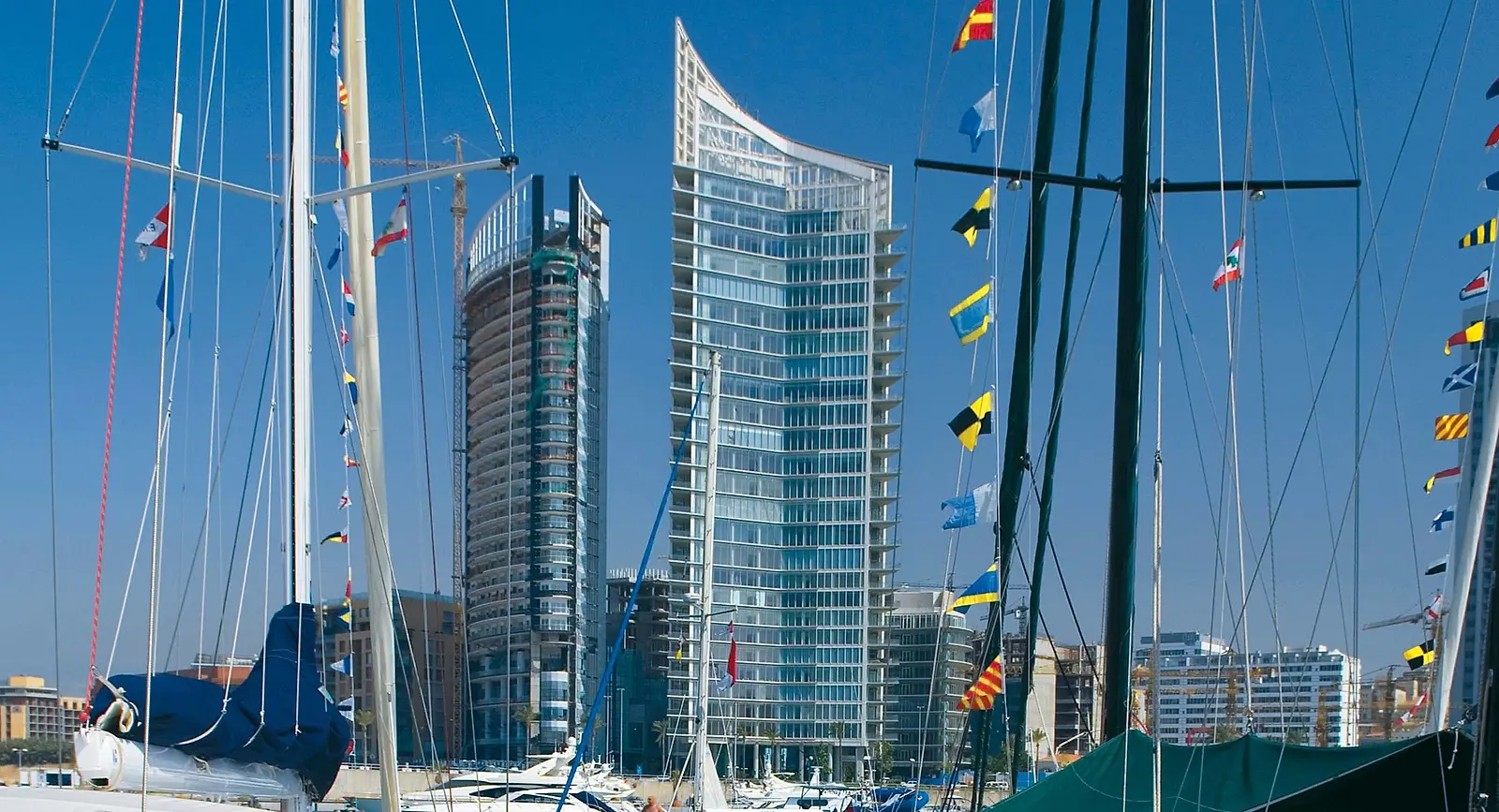 Marina Towers rises 120 meters along Zaitunay Bay, providing luxury residential and office space within an important and ambitious master plan that rebuilds Beirut's Central Business District.
The design for Marina Towers symbolizes the confluence of the sea and land at the site of Beirut's beginnings. The concave shape echoes the form of the harbor, a scene that users can enjoy from all levels of the tower. The fluid gesture of the tower top, which evokes the natural movement of the wind, creates a dynamic composition drawn from the sea to the city. Views of the water are a principal goal of the tower's design, achieved through the building's orientation set on the radial axis of the harbor. The crescent shape of the apartment plan also brings forward the corner living areas to provide dramatic panoramas.
The tower contains 47 units, including 32 one-bedroom units, 14 two-bedroom units, and a penthouse. The design uses a "skip-stop" arrangement to allow the stacking of double height living rooms at the front of the plan, with the single height bedrooms to the rear. Elevator lifts lead to private vestibules with views directly to the sea.
The tower, along with a low-rise garden building, frames a private, raised garden court, which is part of the tradition of lush gardens throughout Beirut. The courtyard is sheltered by a grove of shade trees and cooled by running fountains.