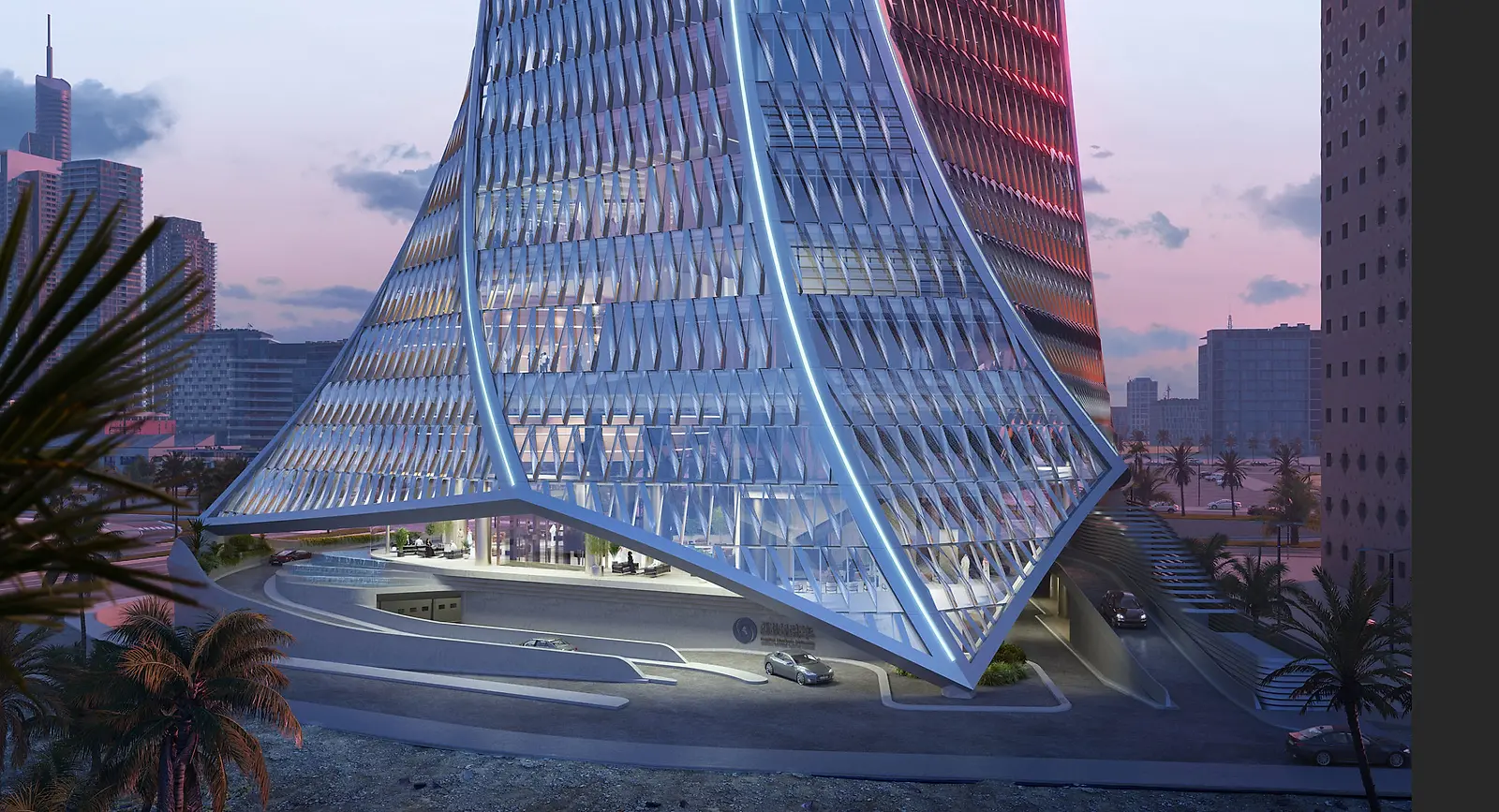 Capital Markets Authority Headquarters
A dynamic new landmark for Kuwait City, the headquarters will optimize the wellbeing and productivity of office workers and is informed by CMA's core values of collaboration, transparency, and innovation.
The tapering octagonal form of the tower emerges from the irregular shape of the site in a blend of geometry and sculpture. At the base, the façade pulls away from the edge of the building in a twisting, tent-like configuration to provide a protective canopy for visitors, rising at entrance points to create views out to landscaped areas.
A highly articulated façade provides a sense of strength and solidity. Three-dimensional fins allow high levels of internal daylight whilst minimizing solar gain and sand accumulation. Following passive design principles, the offset core is located on the southern edge of the tower and the south façade has the most solidity, whilst the north becomes more transparent, opening the interior towards views of the harbor and the sea. Targeting LEED Silver, the building reduces energy and water consumption through advanced metering and highly efficient fixtures.
The building will feature offices for 1,000 employees with the associated amenities, including automated parking at basement levels, cafeteria, prayer rooms, and private VIP entrance. The imposing entrance lobby features the polished and highly sculptural form of the main auditorium, creating a unique visual identity for the headquarters, which is mirrored at the pinnacle of the tower with the curved form of the main VIP hall, meeting hall, and diwaniya.