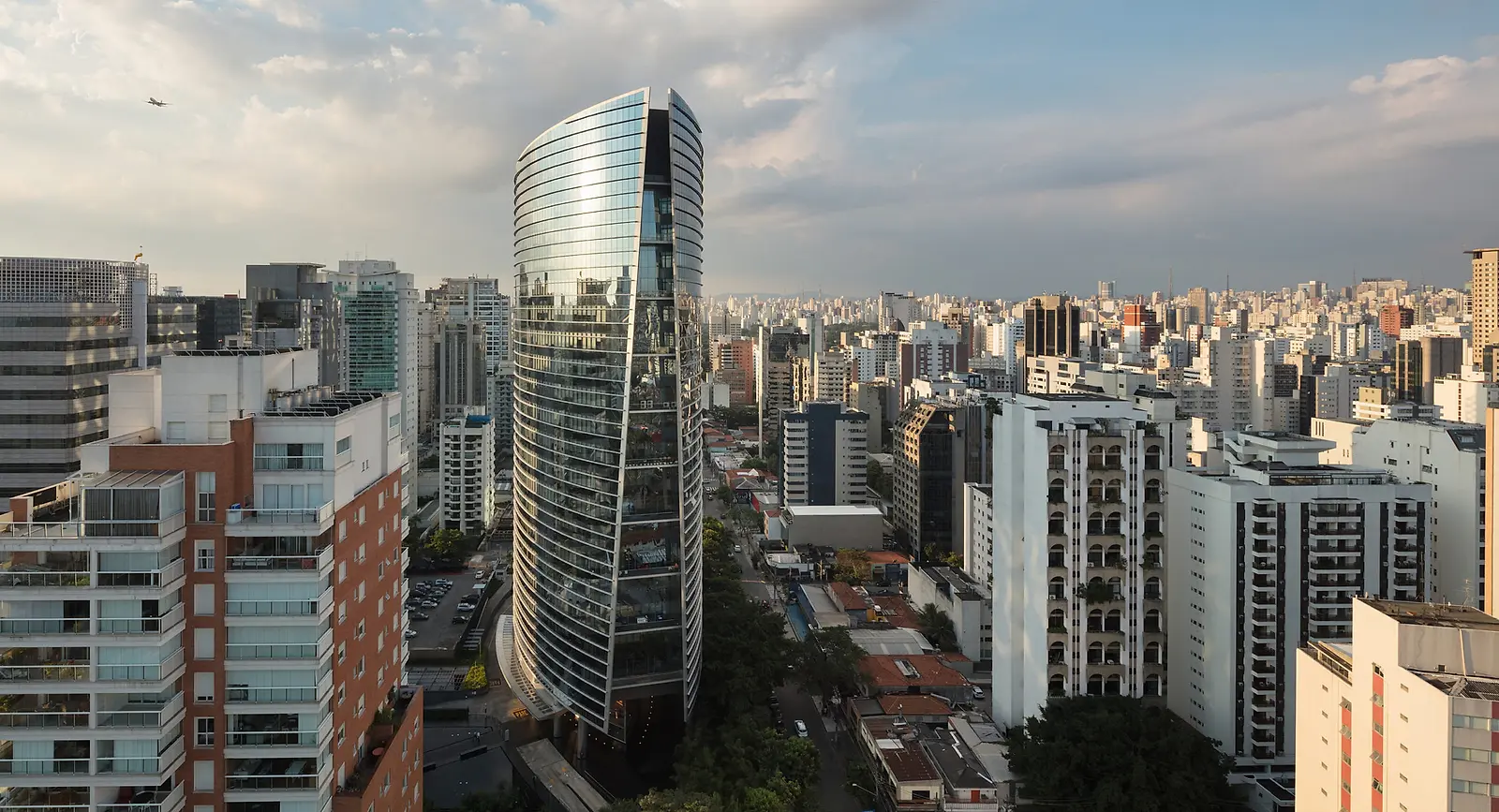 Heralded as an architectural icon by the South American real estate community and occupied by such diverse tenants as Bloomberg, Facebook, and Louis Vuitton, Infinity Tower sets a new standard for the Brazilian office market.
The tower's dynamic massing, nautical in nature, is reminiscent of a schooner running under full sail. Rising elegantly above its surroundings, it establishes a unique identity against the city skyline.
The building's beauty is matched by its world-class functionality. In contrast to many of its neighbors, the tower achieves the maximum floor area that São Paulo allows, while also providing flexibility and efficiency for a variety of tenant types. With three-meter floor-to-ceiling heights, high-performance glass that maximizes access to natural light and views, state-of-the-art technology, a landmark identity, a distinct entry experience, and quality of detail and finish at every scale, Infinity Tower sets a new benchmark for the Brazilian market with international building standards matching or exceeding those of other global cities, such as New York, London, and Hong Kong.
At its base, the building connects to its urban context through an indoor-outdoor entry experience that capitalizes on São Paulo's temperate climate and offers a quiet transition from the world's fourth most populous city. A subtle tapestry of reflecting pools, shaded walkways, landscaped areas and a canopy covered porte-cochere lead to the building's main lobby, which is surrounded by water and accessed across two bridges. The lobby itself is gracefully defined by a high, curving glass wall and rich material palette featuring carefully selected Brazilian granites and Cumaru wood.