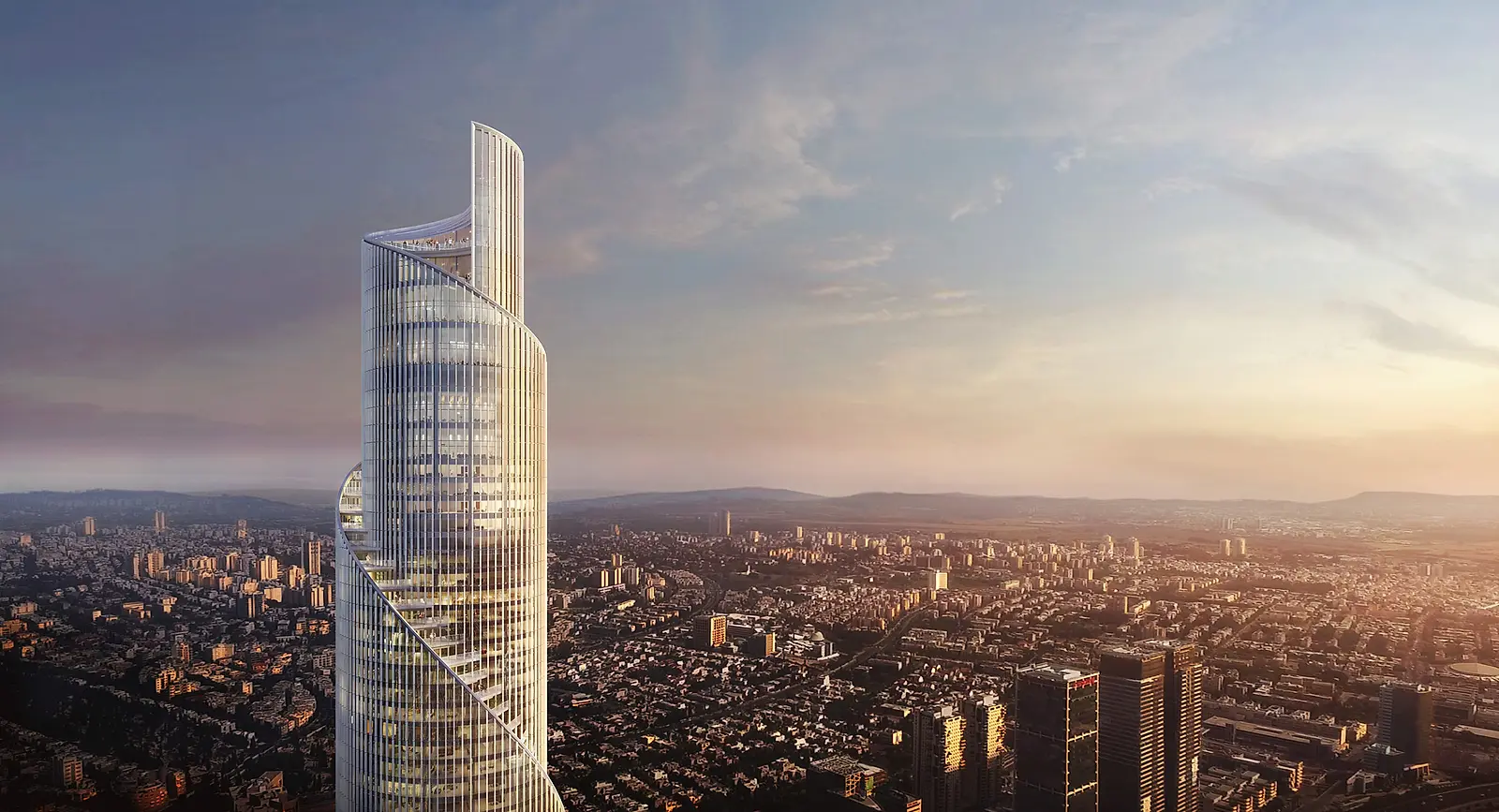 The new centerpiece of Tel Aviv's renowned Azrieli Center, this 350-meter tower introduces a vibrant mix of uses to the city's burgeoning business district and enlivens the skyline with its unique, aspirational form.
The design of the tower required thoughtful attention to the composition of the existing complex, which includes a trio of square, circular and triangular towers. An elongated circle in plan, the tower's elliptical footprint references this purist geometry, both revering its neighbors and establishing a dynamic, new identity.
In formal profile, the tower takes the form of a spiraling scroll. At the ground level, the outer layer of this spiral wraps around the existing retail base. Further up in the composition, the façade wraps around the shaft of the new structure, narrowing as it ascends to create optimal office floor plates. Still higher, increasingly smaller floor plates accommodate residential and hotel functions. Overall, the tower will comprise 67,000 square meters of office, 19,000 square meters of residential, 14,000 square meters of hotel, and 15,000 square meters of retail space.
At its pinnacle, the tower will include public space for gathering and entertainment. As the city's tallest building, Azrieli Spiral Tower will also offer 360-degree views of Tel Aviv and its surroundings, from its historic neighborhoods to the Mediterranean Sea to Jerusalem on a clear day.