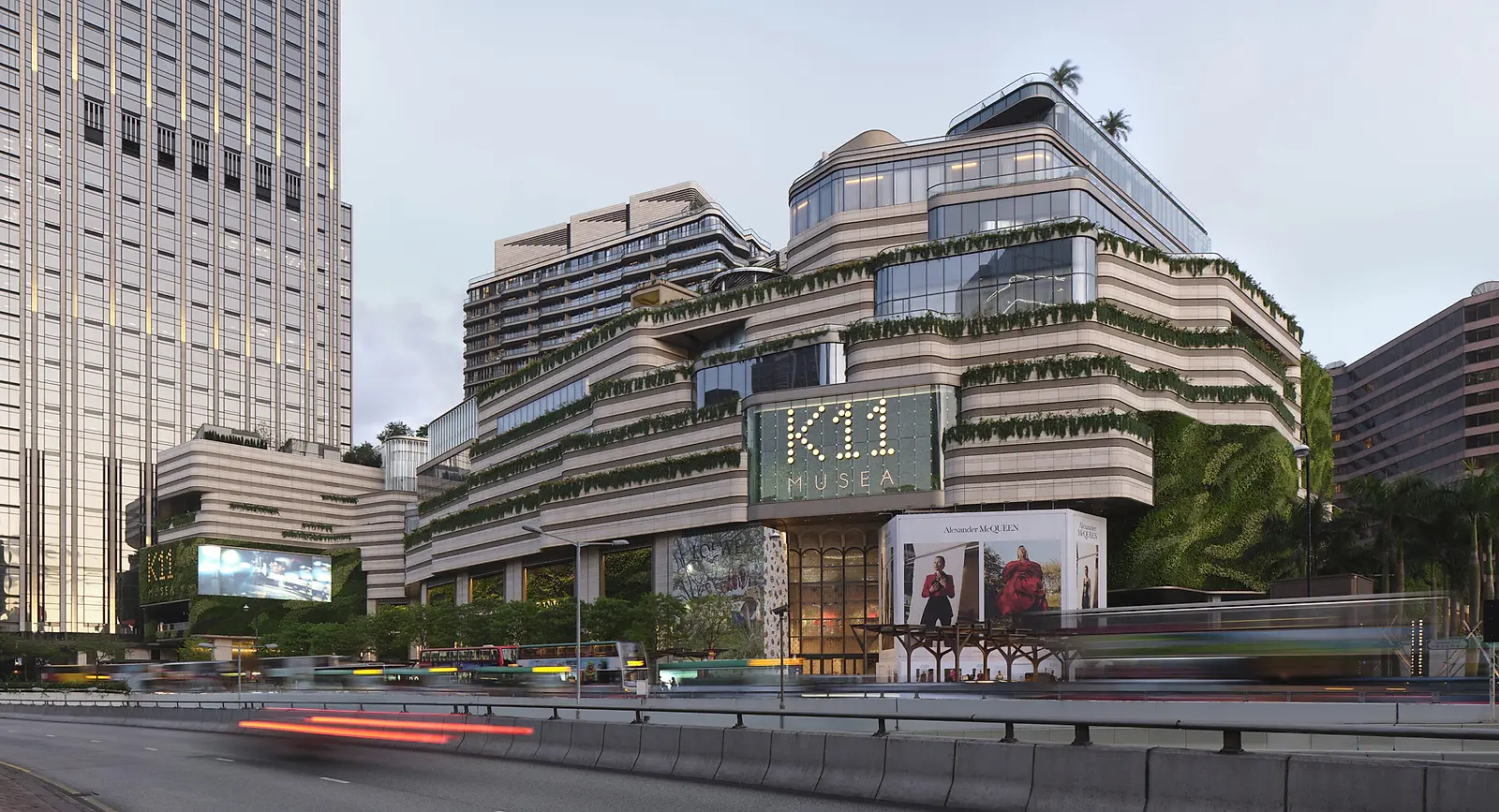 K11 Musea, the cultural and retail center located in the KPF-designed Victoria Dockside development, offers a diverse collection of interior environments that complement the wide array of activities present throughout the project.
Located at the tip of Kowloon Peninsula, Victoria Dockside is a vibrant, mixed-use development that overlooks Hong Kong's Victoria Harbor. The art and design district, which comprises hotel, office, and cultural components, is knit together with public space and gardens. The architectural diversity of the site emulates the varied program elements, while the use of stone, glass, and metal finishes provides a rich materiality.
KPF worked with over 100 international designers and consultants to design the complex. K11 Musea showcases this collaboration, with some of the world's pre-eminent interior designer's conceptualized work present through the 10 stories.
2D and 3D Art installations are present throughout K11 Musea, as well as the entire development. These artworks are accompanied by the intricate architecture of the project, including a green wall on the façade of the building. The greenery climbs the stepped form and creates a lush hill that mimics the island's mountains.
Retail stores, performance and entertainment centers, and restaurants comprise the interiors, while a 2,000 square foot sunken plaza is located outside the building. This feature serves as a venue for cultural events and is programmed with an LED screen.
Earning the development Gold and Platinum LEED ratings, the design for Victoria Dockside integrates sustainability through both passive and active elements, including extensive energy efficient technologies and renewable resources. The façade features 4,600 square meters of green walls and urban farms line the development's roof.