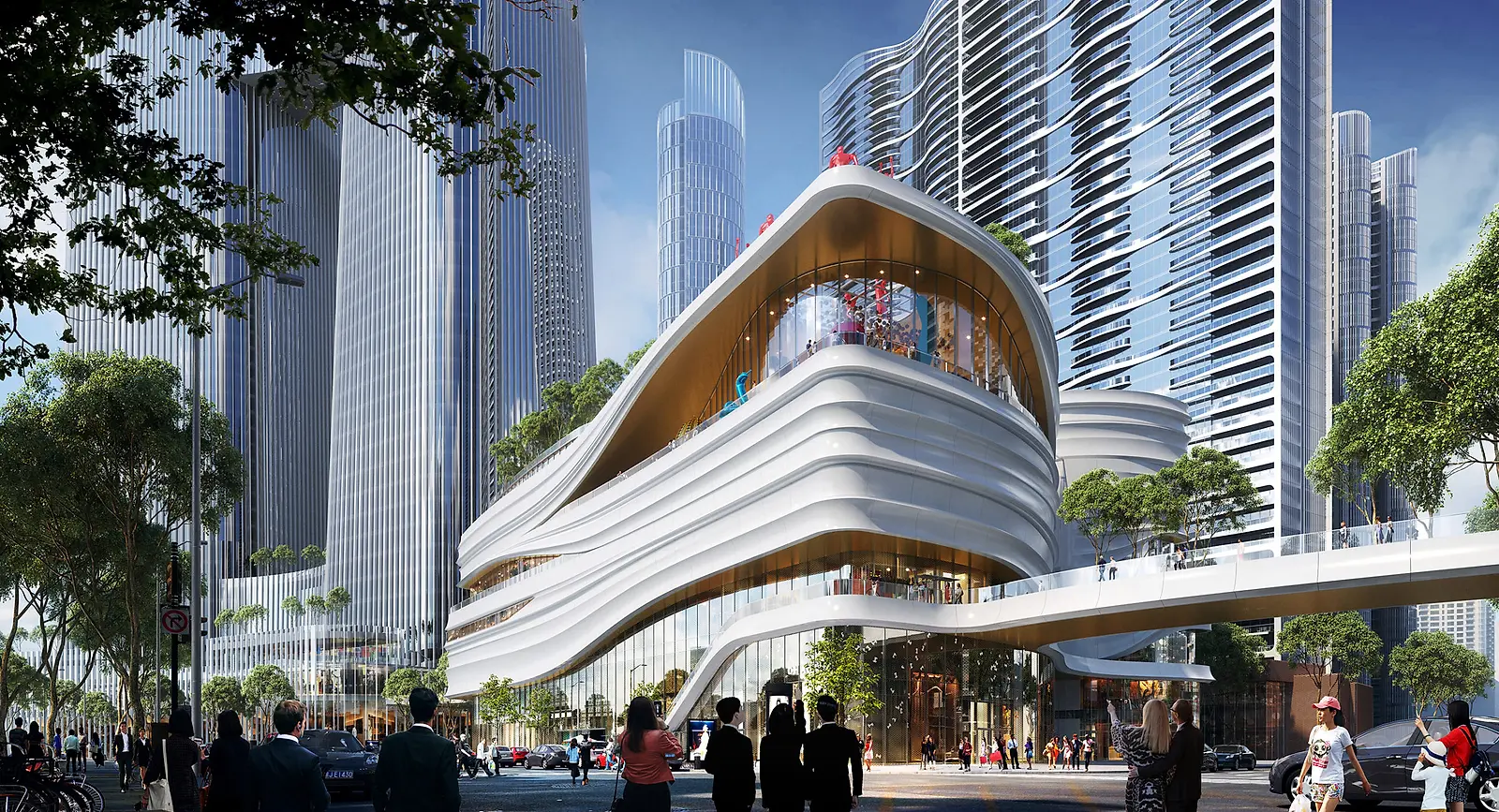 Art Mall
Bund Fosun Center
Located at the heart of the Bund Fosun Center, the Art Mall comprises retail and art, with terraces and natural elements integrated throughout its form.
The mall links to a retail village to the north and the supertowers of the Bund Fosun Center to the south via two landscaped bridges. The massing emulates flowing water, with a canyon-like space down the center of the building. This motif continues with the mall's façade, and is present throughout the development. The Art Mall contrasts the neighboring supertall towers with its pedestrian-scaled tiers, forming a natural stepping pattern from the retail village upwards.
At each level, the façade moves and extends in an organic manner, parting and meeting again, creating space for extensive windows and outdoor terraces in the gaps. The art center features a retractable glass façade nestled at the most prominent northeast corner facing the linear park. This provides an ideal place for performances, art installations, and media events.
Art extends beyond the interiors of the mall with a sculpture park on the roof. Food and beverage options are also available from the rooftop garden, located besides the amphitheater. Besides the Art Mall, a large park builds on the public, green space, serving as a destination for large-scale gatherings and events.