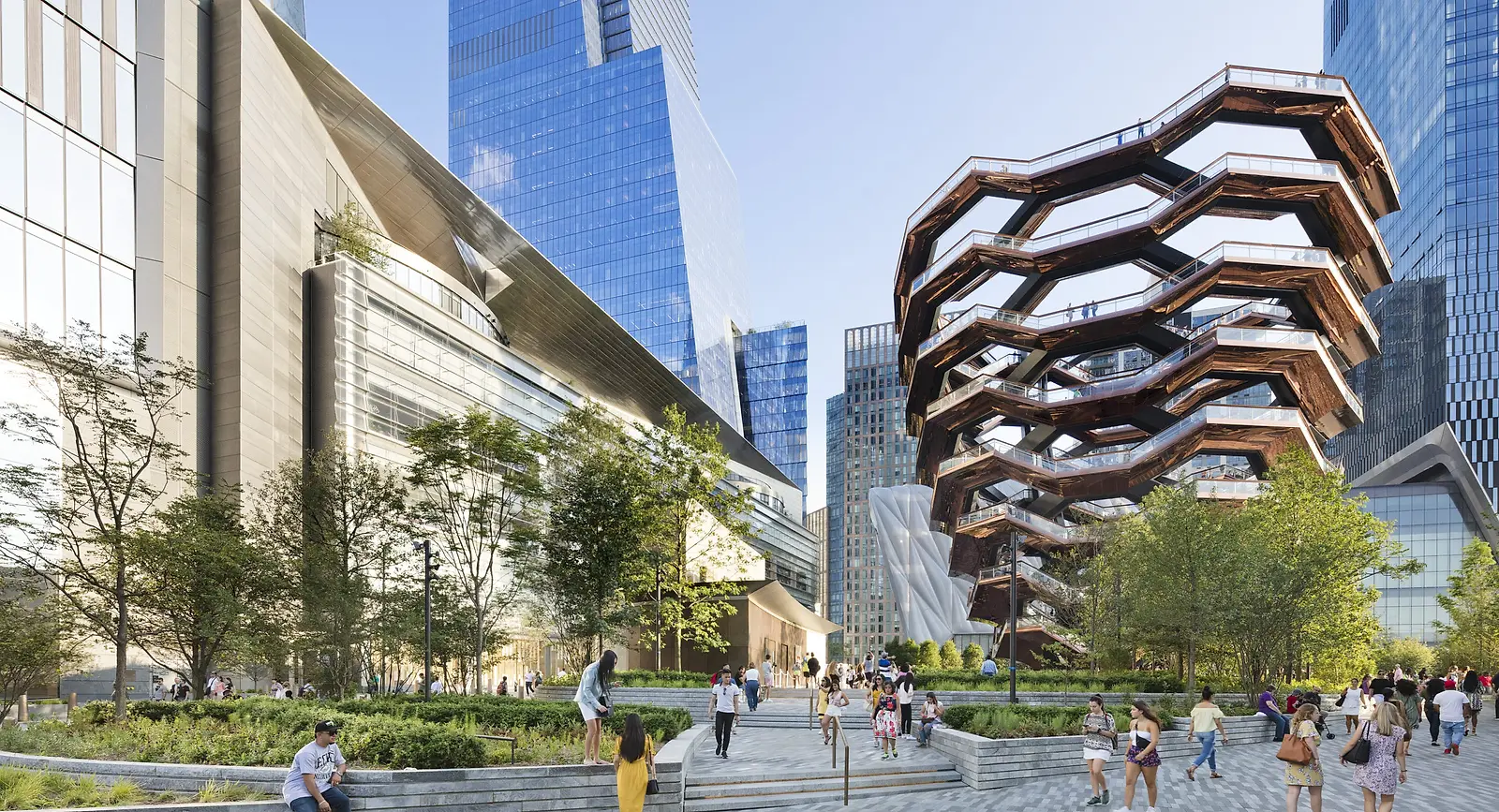 20 Hudson Yards
The Shops and Restaurants at Hudson Yards
Situated between 10 and 30 Hudson Yards, 20 Hudson Yards is home to The Shops and Restaurants at Hudson Yards, one of New York City's premiere locations for fashion and dining, elevating the standard for shopping in a dynamic, mixed-used setting.
The retail center presents to visitors and residents a carefully curated collection of top brands through its seven levels and 100-plus shops, while The Restaurants bring together a variety of New York's most celebrated cuisine.
A captivating interior space, 20 Hudson Yards features an 85-foot high central atrium defined on its west side by a custom-designed glass feature wall by James Carpenter. Clad in inverted "J"-shaped glass panels, the 300-foot-long, 90-foot-high wall provides spectacular views of the six-acre public space and offers a visual connection between interior and exterior. The north and south sides of 20 Hudson Yards feature triple-height circulation spaces with direct connections to the lobbies of adjacent 30 Hudson Yards and 10 Hudson Yards. Coupled with its entrances on 10th Avenue to the east, and access to the public spaces to the west, 20 Hudson Yards provides Hudson Yards with unmatched porosity from all sides.
In addition to its robust retail and hospitality program, 20 Hudson Yards' technical innovations are also integral to the function of the over-rail development. Its eastern façade serves as the primary ventilation mechanism for the below rail yards, rendered as a series of meticulously detailed perforated steel panels. The building's multi-level design negotiates the site's change in grade from east to west, allowing for easy pedestrian access to Hudson Yards, while its roof accommodates a co-generation plant that supplies power to the entire development.