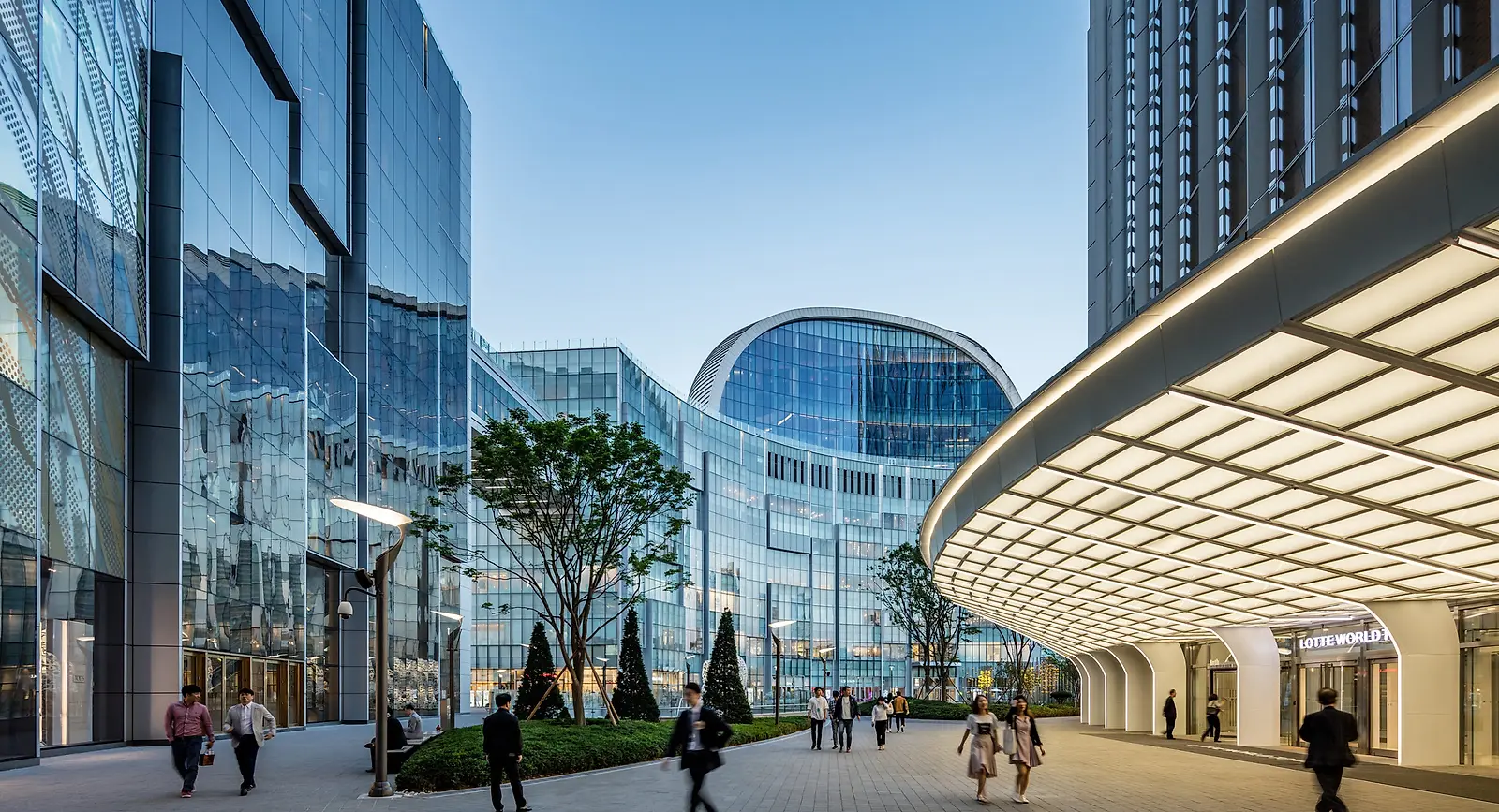 Lotte World Mall provides a unique place for gathering, generating an energy that will attract Seoul residents and visitors from all over Korea.
As the adjacent, 555-meter Lotte World Tower soars into the sky, at its base is Lotte World Mall, a space for entertainment, shopping and special events. The complex includes many local and international retail options, a luxury department store, a cinema, a concert hall and an aquarium. Its 11 stories introduce a new paradigm of shopping and entertainment to the country and has achieved great success since its opening in October of 2014.
The design for the Lotte World Mall plaza was inspired by Rockefeller Center, a prominent public space in New York City. Fluidity of circulation, continuity of space, and constant connections, both physical and visual, are the most important characteristics of the design. A variety of experiences are connected with open spaces, escalators and bridges, allowing visitors to move easily between shops, the interior atriums, roof gardens and outdoor green spaces. The design also ensures that storefronts are visible from all angles.
Large urban spaces surround the development, creating opportunities for outdoor events, such as festivals, art fairs, concerts and cultural gatherings. During more quiet periods, visitors are able to picnic relax or reflect on the beauty of the environment. Two sunken gardens connect the entire basement level to the subway station, lake and neighboring blocks.