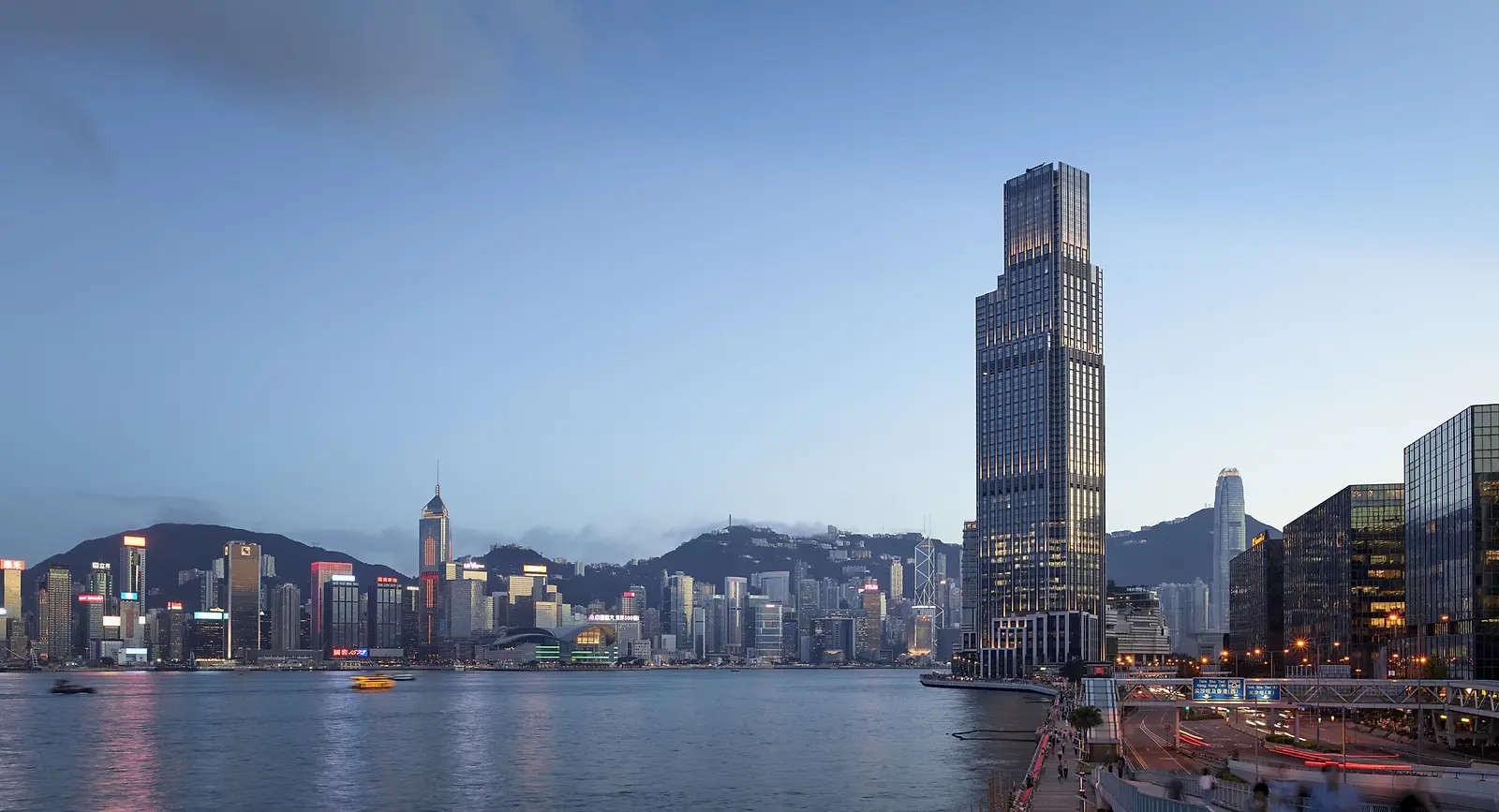 Victoria Dockside
Rosewood Hong Kong
Located at the tip of Kowloon Peninsula, the reimagined Victoria Dockside is a vibrant, mixed-use development overlooking Hong Kong's Victoria Harbour.
The art and design district comprises hotel, office, and cultural components knit together with outdoor public space and gardens, reactivating the waterfront public realm. The architectural diversity of the site emulates the varied program elements, while the use of stone, glass, and metal finishes provides a rich materiality.
The Rosewood Tower, comprising short-stay hotel amenities, serviced residences, and boutique office space, announces the neighborhood along the waterfront. The landmark tower's stepped, irregular massing expresses its multiple programmatic divisions while maintaining a cohesive exterior language. Panoramic glass insets offer unobstructed views of Victoria Harbour, while stone piers communicate the tower's verticality. From other neighborhoods, the tower's disposition shifts depending on one's vantage, contributing to a dynamic skyline experience.
Countering the tower's upward expression, a remodeled, mid-rise structure features undulating, horizontal ribbons along its façade, generating texture and balcony spaces. Home to both cultural amenities and serviced apartments, the complex connects directly to an underground pedestrian corridor and public transportation.
KPF collaborated with over 100 international designers and consultants to design the complex. The result is a diverse and invigorating collection of environments, including the K11 Musea, for which some of the world's pre-eminent interior designers conceptualized the varied floors.
Earning the development Gold and Platinum LEED ratings, the design for Victoria Dockside integrates sustainability through both passive and active elements, including extensive energy efficient technologies and renewable resources.