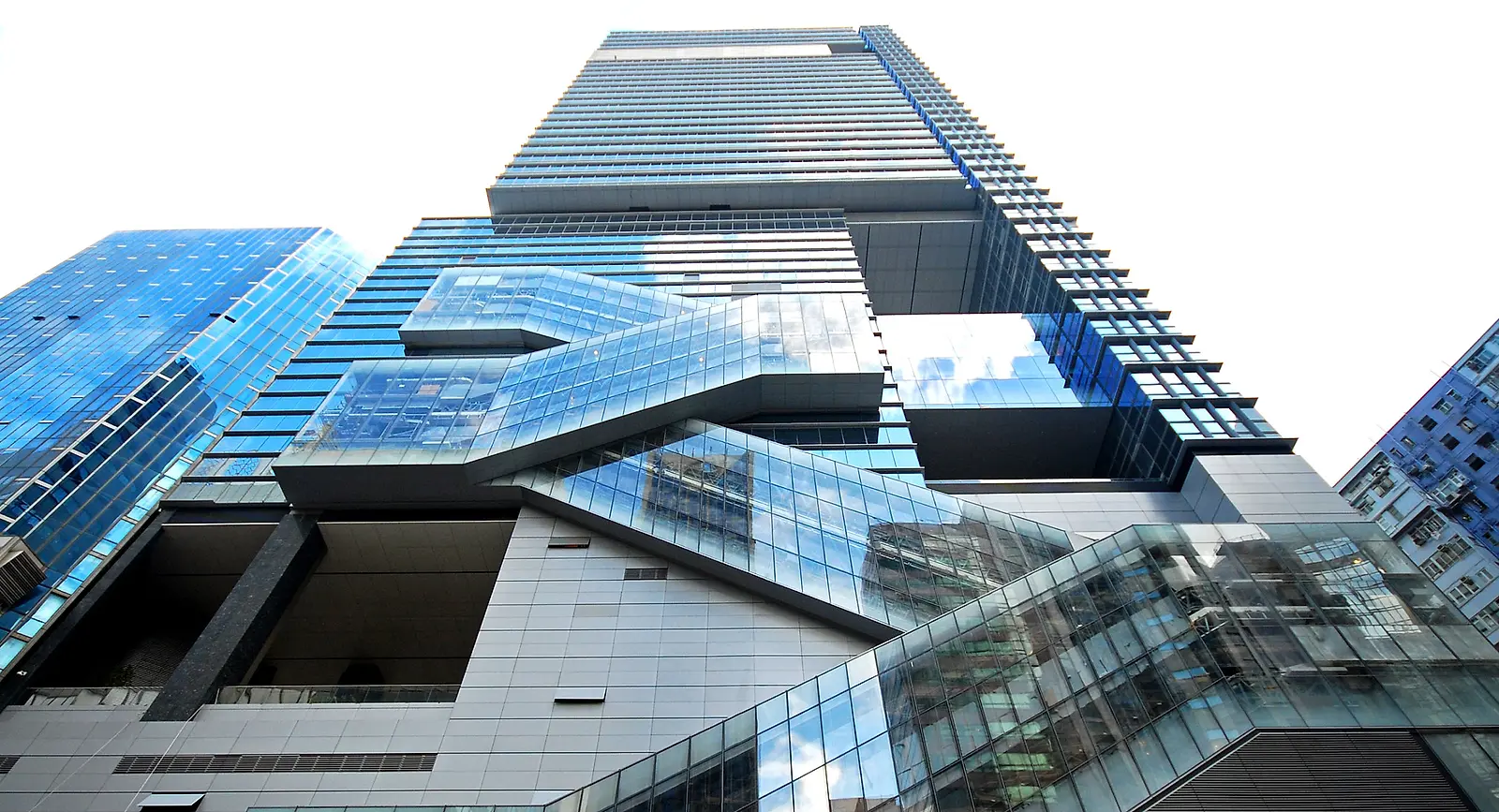 Hysan Place
KPMG Hong Kong
The first LEED Platinum–certified commercial project in Hong Kong, Hysan Place sets a new standard in sustainable design while providing a vibrant mix of retail and office space as an urban oasis in the densest of Hong Kong's neighborhoods.
Central to the project was long-term planning flexibility and synergy between uses, achieved by considering the building's design from a holistic perspective and maintaining the relationship of all parts, from massing and shifting forms to occupant health and configuration of natural light. Water-smart design reduces irrigation requirements by 50%, reduces internal water use by a third, and treats 100% of site storm water. Hysan Place also cuts energy use by 18%.
The composition of the scheme is developed as a series of shifting forms, each designed to optimize the internal planning of the use housed within. These forms are configured to generate vertical gardens over the height of the building, providing multi-story rooftop oases for users and openings for prevailing breezes to pass through the building. Porosity for wind enhances pedestrian comfort at grade and betters the surrounding environment of Causeway Bay beyond the boundary of the site itself.
The retail podium accommodates a mix of planning models, with public gathering spaces serving to unify the shopping experience while providing unique places for activity. Between these two uses sit five semi-retail floors that are configured with internal planning flexibility in mind to allow long term re-use between retail and office uses.