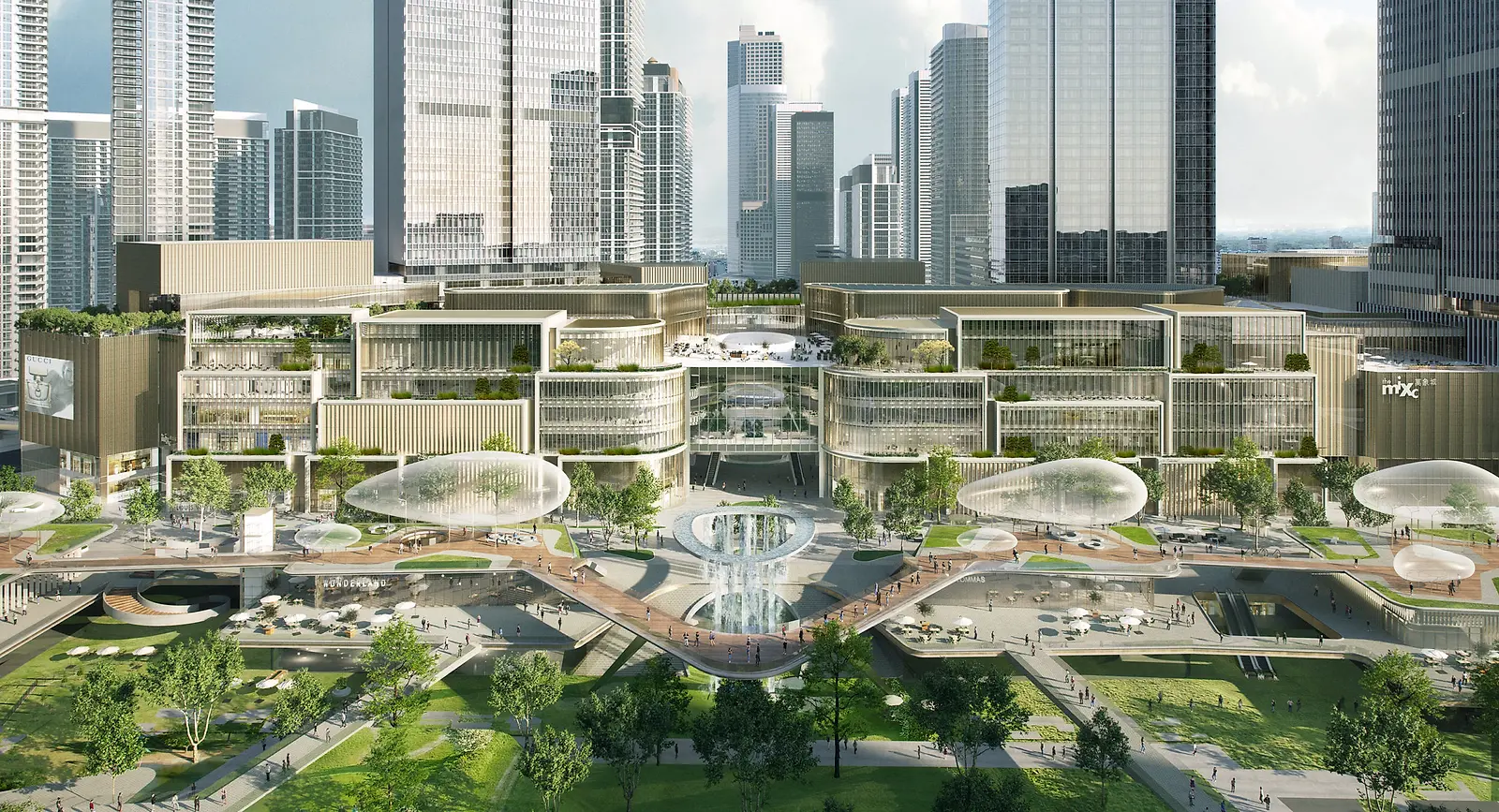 CRL Center Dongguan
Nancheng CBD Plots 02/03
Emulating the "looped" design of the mixed-use site, CRL Center Dongguan is a new landmark to the city with a supertall tower and commercial center, addressing the full circle of needs of tenants, residents, and visitors through its program offerings.
Bordered by the Central Business District and Dongguan Park, CRL Center sits at the nexus of work, live, and leisure. The site is anchored by "the loop," a concept that prioritizes community, access to nature, and the pedestrian experience. Overlooking a new central lawn and cultural buildings, an expansive retail podium connects three towers, each positioned along the street perimeter. Greenery permeates the site, from the layered lawns and elevated pathways to a landscaped podium roof and tower terraces.
T1, a landmark tower that will be Dongguan's tallest building upon completion, is located at the intersection of two major urban axes, marking a strong presence as users approach the project, while T2 and T3 are located on the other side of the block closer to the city's main thoroughfare, Dongguan Boulevard. The latter two towers are aligned with the city street grid, housing a bank headquarters and serviced apartments, respectively. T1, with hotel and office programs, is angled 45 degrees to maximize views toward the estuary, wetlands, and reservoir, for guests and tenants.
The podium features multiple terraces that mirror the layers found in the historical villages of the region. Additionally, a transparent façade along the park-side wall further blurs the definition between outside and inside. Between the development and the new central lawn is a dedicated pedestrian-only path. Subway entrances are positioned in two locations at opposite corners of the site for convenient access.