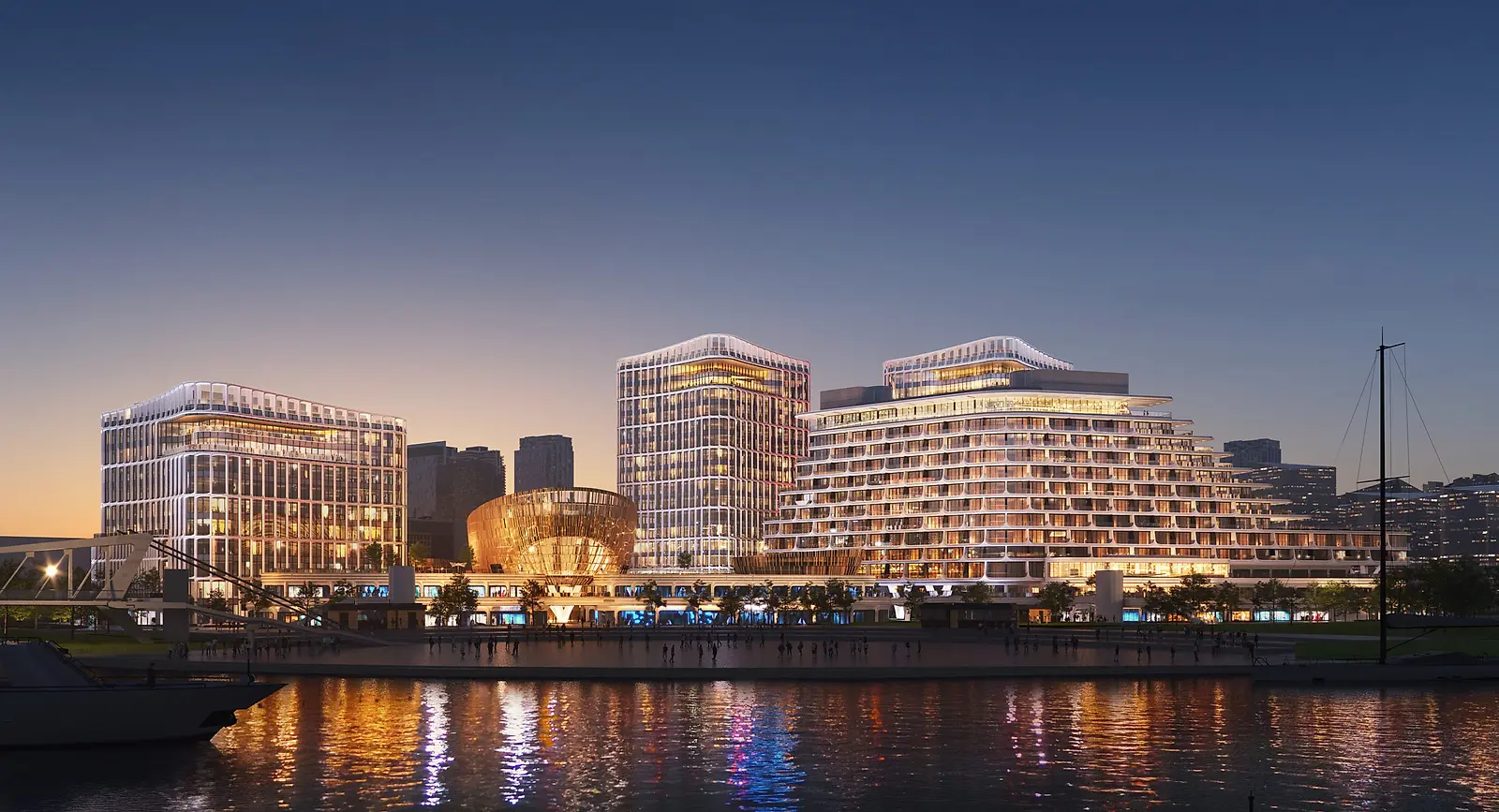 Qiantan Media Port
Lots 08/13
Transforming an empty site in the burgeoning business district of Qiantan, the Media Port is a new inclusive entertainment and hospitality destination for both the district and city of Shanghai.
The development is part of a new Bund and serves as the Northern gateway to Qiantan, activating the park and esplanade along the Huangpu River. The design of Qiantan Media Port exercises three main attractors designed to optimize an underutilized area that was disconnected from the surrounding urban fabric. Set within a smooth curving form and veil of fins, a large flexible events room sits in an elevated position at the center of Lot 08 with expansive views over the river towards the city. Inspired by the motion of water, a memorable roofline is created from the collection of buildings to create an image for the growing Qiantan district. A network of pedestrian pathways and terraces connect many restaurants and retail establishments to form a vibrant ecosystem unlike any other in the city. The terraces culminate to form an array of continuously connected dining and nightlife terraces overlooking the waterfront.
The project locates the primary building components where they are optimally suited for themselves and each other, creating a dialogue of composed and related building forms. The office buildings are located along the east and south edges of the site, spaced for optimal views.  The tops of the office buildings are cut away to create special terraces for specialized office floors. The hotel is configured as a long, low bar that locates 85% of the hotel rooms right on the river with incredible waterfront views, and Shanghai's longest rooftop club terrace.