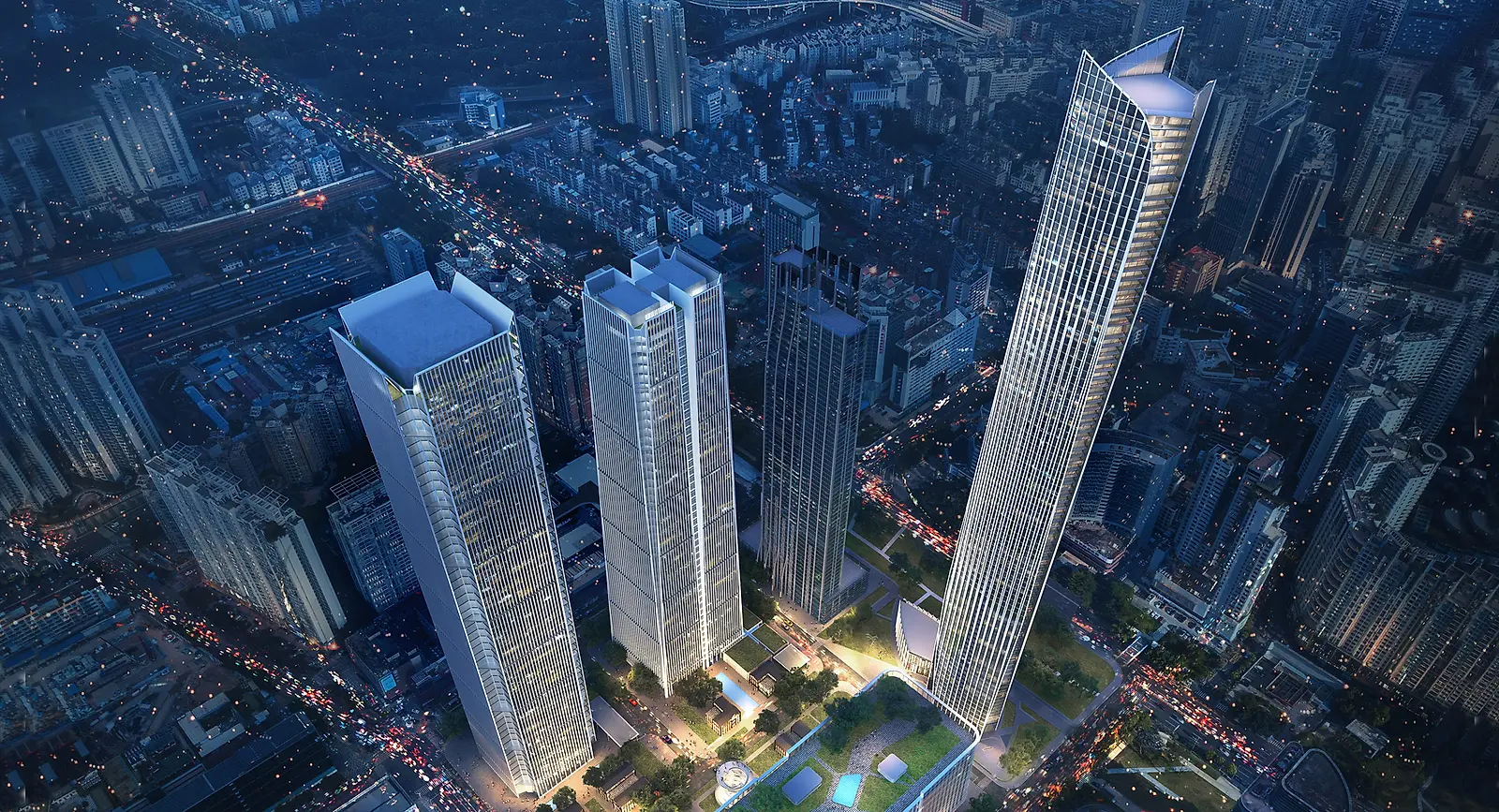 Comprising five blocks in the heart of Shenzhen, Citymark Centre elevates the quality of the city's residential and commercial space with two of the region's tallest towers.
Built in phases, Citymark Centre is located in the fast-evolving Luohu district. Phase one consists of the mixed-use Citymark Tower, the region's tallest anchoring the development at 388 meters.
Later phases include two mixed-use office towers, one accommodating a bus terminal, community center, and retail space, as well as the city's second tallest building, a serviced apartment and hotel tower. The 5-star hotel occupies the upper floors and includes a club, bar, restaurant, and spa, while the tower offers unobstructed views over Sungang E. Road, a major thoroughfare in Shenzhen. The building is designed with a slanted form, complementing the design of Citymark Tower.
The range of programs continues with a retail mall, which, juxtaposed with the neighboring AKD mall, adds perspective to the destination. A large public central park connects the retail building with the rest of the development, making it easy to navigate through the Centre.
Citymark Centre skillfully utilizes vertical space while also taking advantage of below-grade space to accommodate additional retail facilities as well as parking. The phasing of the master plan, the position of its buildings, and cohesive design offer a balanced relationship throughout construction and is mindful of the evolving city.