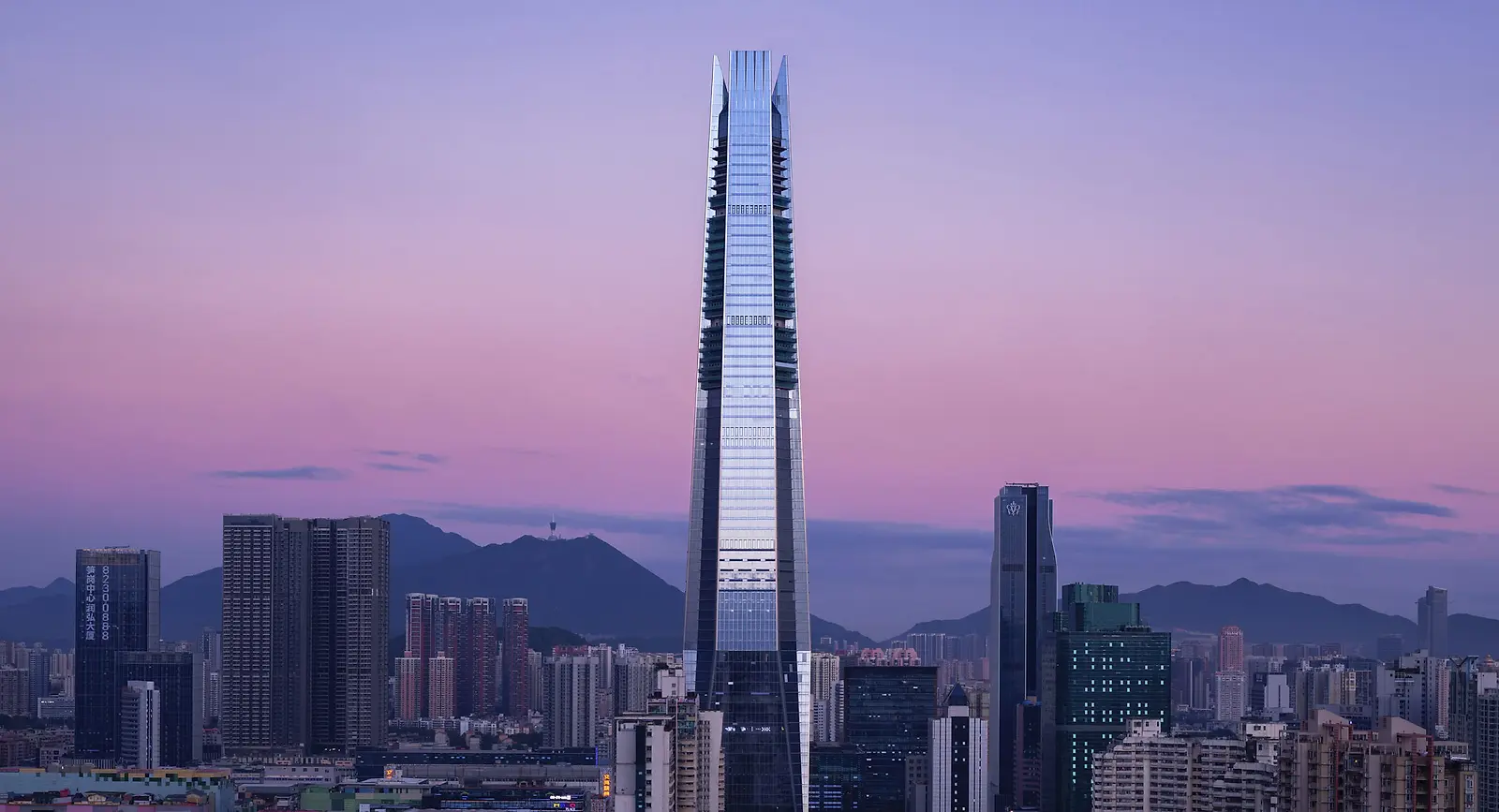 With an elegant unity of form and function, Citymark Tower elevates the modern mixed-use tower paradigm and redefines the way people live and work in Shenzhen.
Rising 388 meters, Citymark Tower is the anchor of the Citymark Center master plan and stands as a prominent landmark for northeast Shenzhen. Inspired by the aerodynamic design of automobiles and airplanes, the elegant angles of the building not only reference the client's background in luxury vehicles but also respond to the mixed-use program within.
The symmetrical narrowing of the four elevations creates a pyramidal form that connects strongly to the earth while reaching elegantly towards the sky. This inward taper suits the stacked program, with larger, square floorplates at the tower's base accommodating efficient office space and smaller floorplates above more suitable for the luxury serviced apartments. As the tower rises, the corners are cut back to reveal spacious private terraces for the residential units, creating a striking expression on the tower's façade. The glass curtain wall features a faceted motif at its base that transitions to taught, flat surfaces at the top. The corners are defined by a triangular pattern that stitches together the building's four sides.
Residents enter through a sunken garden, which offers a welcoming, private experience within the urban environment. This separation from the office entry allows the entire ground floor to be occupied by the office lobby, engaging the landscape and the public realm in all directions. The commercial and residential programs are connected mid-tower by shared clubhouse amenity spaces, which provide office workers and residents a place to meet, eat, exercise, and relax, while a rooftop garden sits atop the tower's crown.