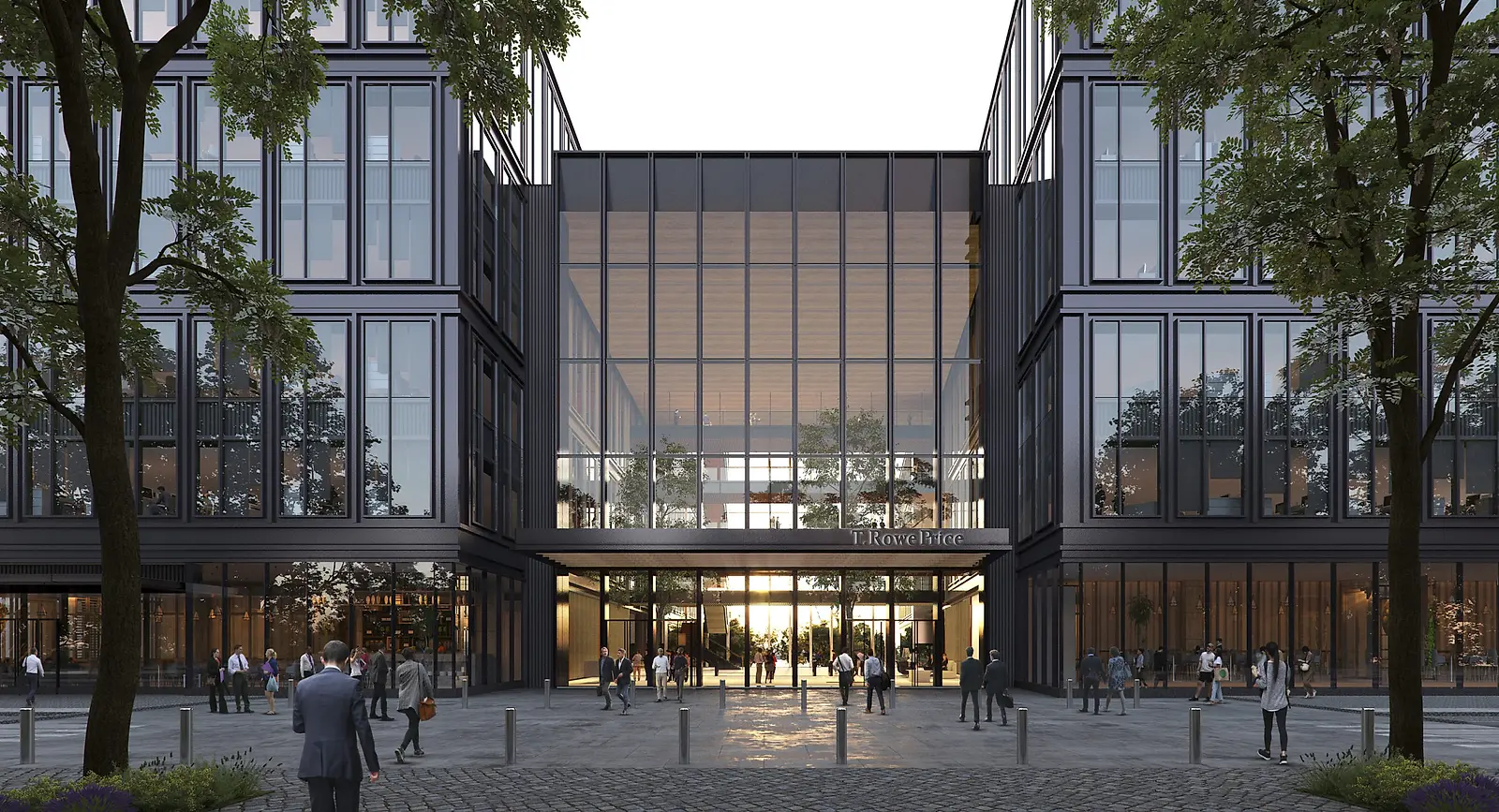 T. Rowe Price Headquarters
Harbor Point Parcel 3
Taking advantage of its prominent site at the gateway to Baltimore's Inner Harbor, the design for Harbor Point Parcel 3 provides a distinctive global headquarters for Baltimore-based investment management firm T. Rowe Price.
Comprised of two buildings linked by a lobby atrium, Harbor Point Parcel 3 takes advantage of its location on the waterfront, offering a walkable connection between a landscaped central plaza and the adjacent 4.5-acre Point Park. The pedestrian-scaled structures are clad in timeless materials such as metal and glass, and incorporate wood and other natural materials at the entrance. Large windows in the lobby atrium and office spaces offer views of the harbor, and bring natural light into the interior spaces.
The site is located on the waterfront to the west of Wills Wharf and south of the Central Plaza and the Exelon Building. In addition to its office program, Harbor Point Parcel 3 also includes retail and amenity spaces. Harbor Point is a 27-acre waterfront neighborhood located between Harbor East and Fell's Point in Baltimore, Maryland. Currently under development, the mixed-use project will ultimately encompass three million square feet of office, retail, residential, and hotel uses, as well as 9.5 acres of open space. The master-planned community includes new public infrastructure in the form of public roads and utilities, open space, and an extension of the waterfront promenade, all complementing buildings and public parking that are privately financed.