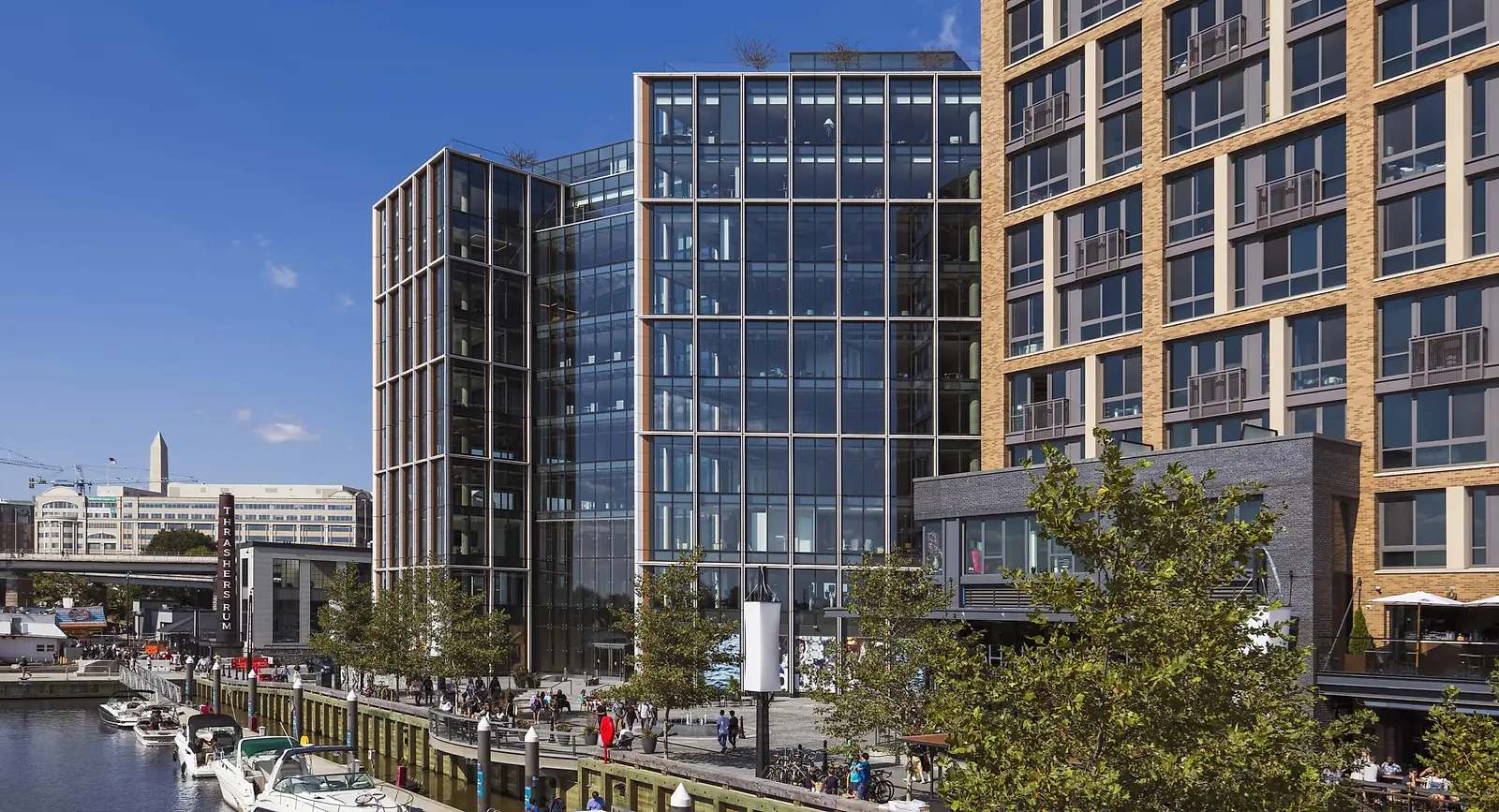 As the centerpiece of The Wharf, Washington DC's new waterfront district, the carefully-crafted 1000 Maine is a trophy office building and architectural gateway to the nation's capital.
Set on the bank of the Potomac River, just south of the Mall, the contemporary office building is shaped by both the contour of the waterway and the energy of its pedestrian-centric surroundings. Two split bars create a unique, light-filled space that is marked by an inviting and grand entry. The multi-story atrium is highlighted by a feature stair and expansive glass at the water's edge.
The eight-story buildings boasts "next generation" workspace that is flexible, light-filled and airy, supporting both open and office intensive users equally, while prioritizing occupant experience and comfort. 10-foot finished ceilings, a height rare in the region, enhance the interior experience while terraces and roof gardens provide workers with access to the outdoors and incredible views of the river and nearby national landmarks. Altogether, 1000 Maine promises a quality of work environment that is not only ideal, but increasingly expected in today's lifestyle-driven environment.