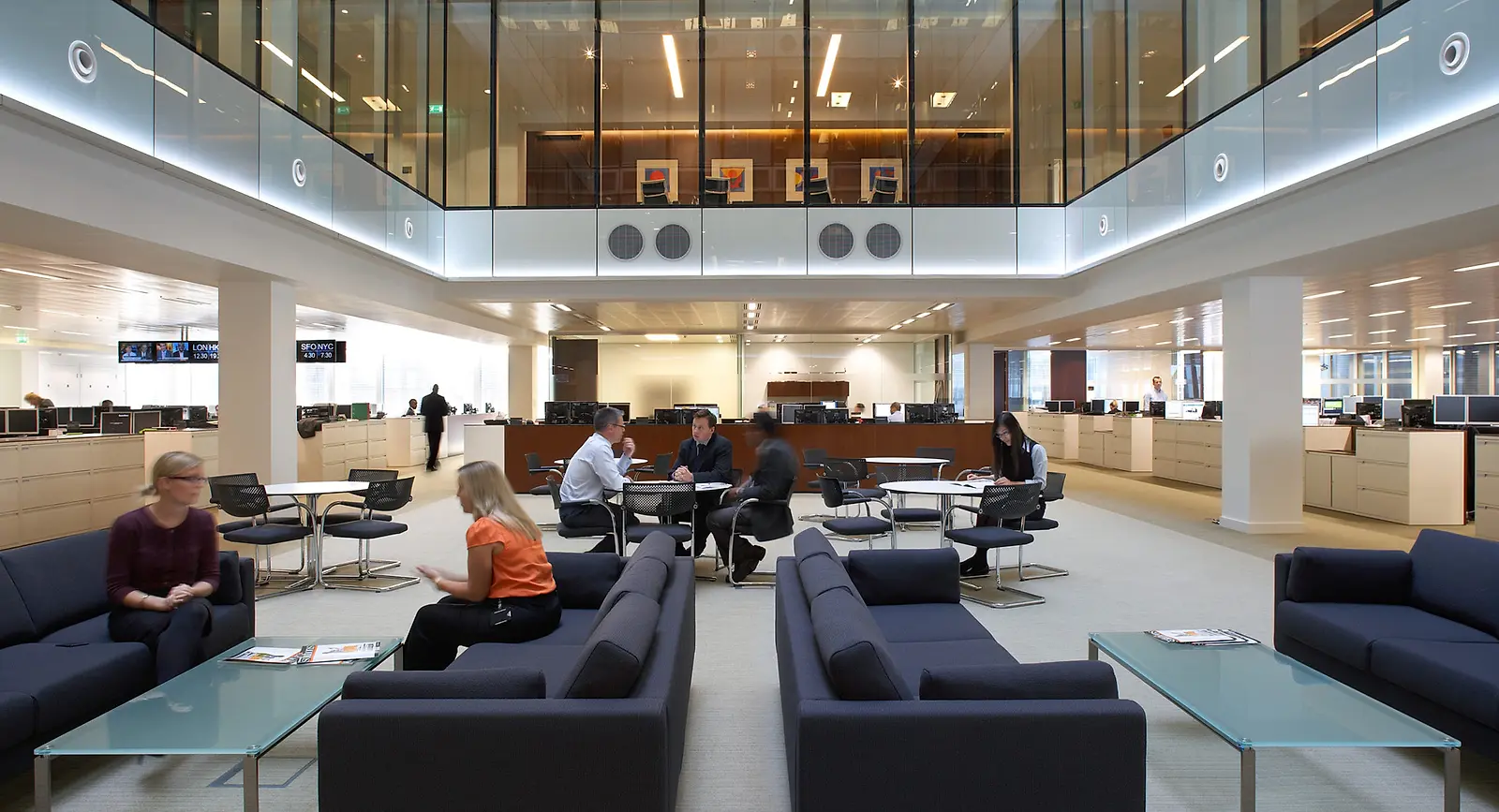 With a design concept grounded in the firm's 'intuitive' and 'scientific' investing approaches, BlackRock London's headquarters represent the company's successful balance between risk and opportunity.
KPF's design for the global firm's London headquarters in Drapers Gardens offers a unified space for investment solutions and aligns with the firm's rebranding after its merger with Barclays Global Investors.
The headquarter lobby extends vertically through all 13 floors with a reception area flanked by two distinct designs. A black granite stone elevates the lift lobby, referencing the intuitive approach, and a faceted, glazed wall is activated by LED and video displays, emulating the scientific. The two approaches become a theme that is adapted throughout the headquarters according to the function of the space, with additional details of cherry wood and glazing.
The building is organized around two zone types based on the firm's needs. The first is an 'individual' open plan, located along the perimeter of the building, with desks for each employee, offering dedicated work areas while still existing in a communal space. The second provides 'collaborative' active zones, such as meeting and breakout areas. The building's stepping form provides terraces on the fifth, ninth, and 12th floor, extending BlackRock's office above the city.
The fifth floor features a multifunctional suite centrally located with a 500-capacity presentation area. The top floors, level 13 and 14, of the headquarters are dedicated to client spaces and are connected through a staircase, generating the concept of community within BlackRock and the industry as a whole.