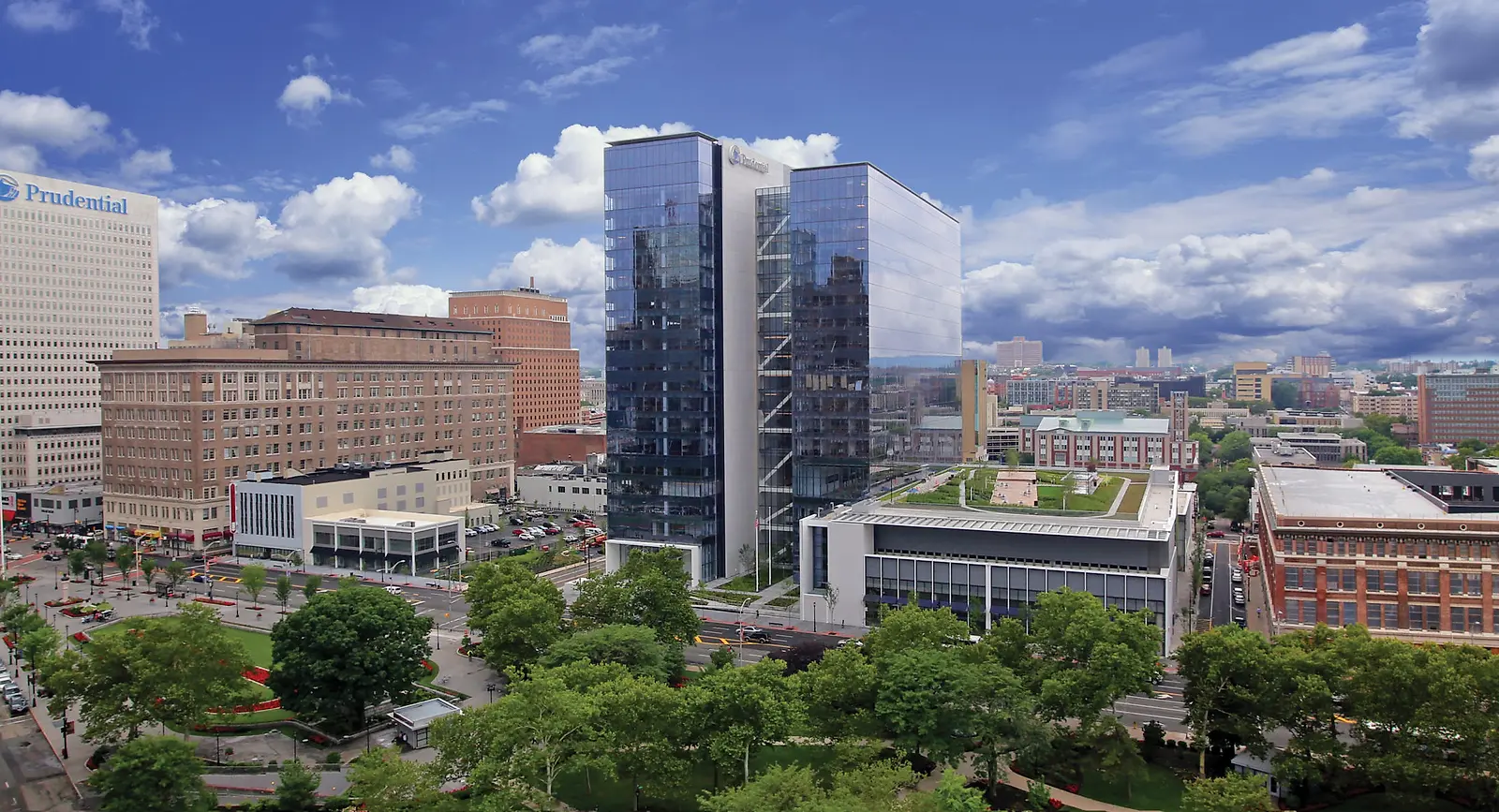 Prudential Tower
655 Broad Street
Sustainability and personal well-being were two of the driving forces behind the design for Prudential's newest headquarters building, which serves as a model of development for downtown Newark.
Designed to reduce its environmental impact at every moment, the building boasts a comprehensive set of sustainable design initiatives. An advanced stormwater management strategy, combined with highly efficient fixtures, reduces water demand and saves millions of gallons of the city's yearly drinking water. Energy efficiency is maximized holistically with a high-performance glass curtainwall system, under-floor air distribution, high efficiency lighting, and occupancy sensors. Individual lighting and thermal controls increase interior comfort, well-being, and productivity.
In addition to office and conference spaces and on site amenities, including a health center and cafeteria with roof garden access, the new workplace offers a meaningful experience for daily employees. Two shifted planes are joined by a vertical atrium, marking the highlight of the project. The interior, glass-enclosed atrium draws plentiful daylight into the building and creates visual connections to the public realm. A winter garden at the base and rooftop outdoor access give occupants opportunities to relate to nature throughout the day. The total effect is a light-filled experience that is extraordinary in comparison to a typical office building.