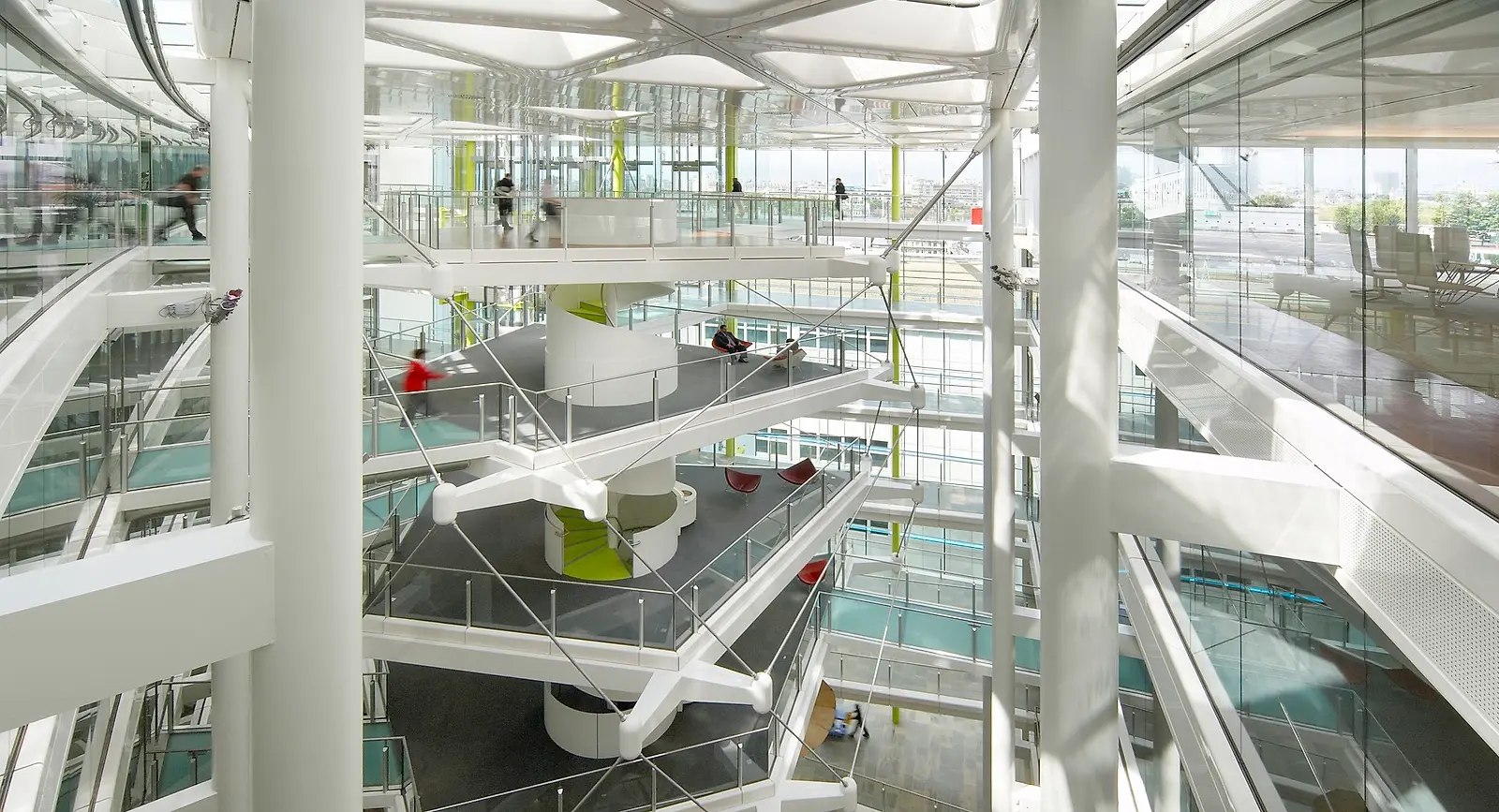 Unilever London Headquarters
100 Victoria Embankment
In transforming this historic structure, KPF put the working practices of Unilever employees at the heart of the design process.
When Unilever made 100 Victoria Embankment its London headquarters in the 1930s, it was hailed as the "wonder building of modern commerce." The new headquarters is a highly flexible modern workplace, able to accommodate every kind of working behaviour in a commercially efficient and environmentally sustainable way.
KPF's design preserves and restores the exterior of the historic Grade II listed structure while completely renovating, reconfiguring, and modernizing the interior. A landmark for sustainability, the design was awarded a BREEAM Excellent score for its energy efficiency and conservation and reuse of materials.
Offices are provided in the restored and extended Crescent and Watergate wings. A new central atrium brings natural air and light into the center of the building, and is navigated via a dramatic sequence of suspended bridges and platforms that create informal meeting spaces. The central plant is relocated to make way for a roof garden that offers alternative work and recreation spaces. The original main entrance on the Embankment is reopened, with adjustments for universal accessibility and improvements to infrastructure, parking, and vehicular drop-off.