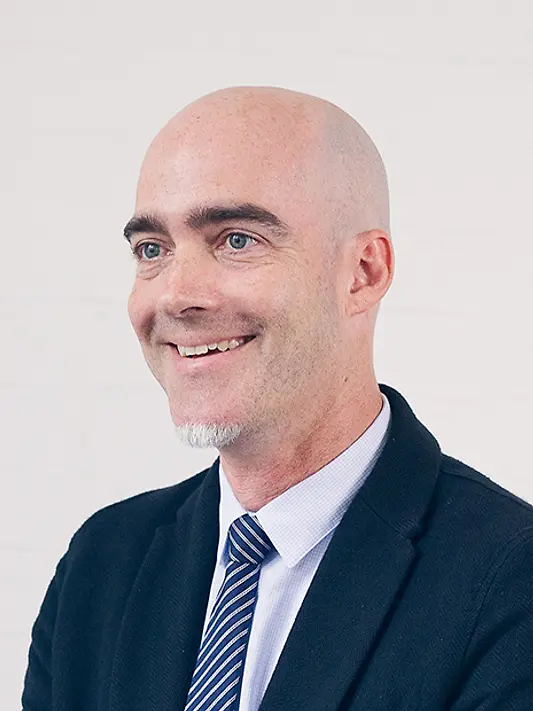 Shawn Duffy
Shawn's approach as designer of large-scale residential and commercial projects has been shaped by a commitment to achieving quality by giving meticulous consideration to detail. He relishes the challenge of pushing ideas to their limit in order to find creative solutions and discover new ways of working. With over 20 years' experience, Shawn has led the development of a number of KPF's most complex projects for residential and commercial clients since joining the firm in 1999.
Shawn has project managed several office developments in London's iconic Canary Wharf, including the KPMG European Headquarters, which fosters openness and transparency through its distinctive composition of stacked "pocket" atria. Recently, he has served as Managing Principal on Building 2 of the Southbank Place redevelopment, a sustainable and high quality office scheme, and 40 Charter Street, a residential tower set alongside the River Thames. With no corners, the building frontage wraps around to reveal public plazas and gardens, which form part of a linear park that stretches along the dock.
In Macau, Shawn is managing the development of the mixed-use MGM Cotai. The composition of 8 jewel-like boxes combines two separate hotel towers into a single abstract form of stacked decorated volumes. Shawn has also served as Managing Principal for Ping An Finance Center in Shenzhen, one of China's tallest buildings.
In Hong Kong, Shawn was the Project Manager for the phased redevelopment of The Landmark mixed-use galleria and office complex, which was honored with a number of awards, including the HKIA People's Choice Award for Architecture, 2007. The project involved construction of a new 23-storey office tower and reconfiguration of the existing 1960s Landmark building to include a boutique Mandarin Oriental Hotel, a new frontal façade and new atrium connecting to the existing facility, and several luxury retail stores.
Also in Hong Kong, Shawn was the project manager for the 490-meter-tall International Commerce Centre. The tallest structure in Hong Kong, its program comprises office, retail, a 300-room Ritz-Carlton Hotel, and public observation deck on the 100th floor. The competition-winning design incorporates several sustainable design features to succeed in wedding the high-rise building form with a highly-efficient structural and operational agenda.
Shawn is a member of the American Institute of Architects (AIA) and a Registered Architect in New York and Delaware. He received his Bachelor of Architecture from the University of Cincinnati College of Design, Architecture, Art, and Planning.