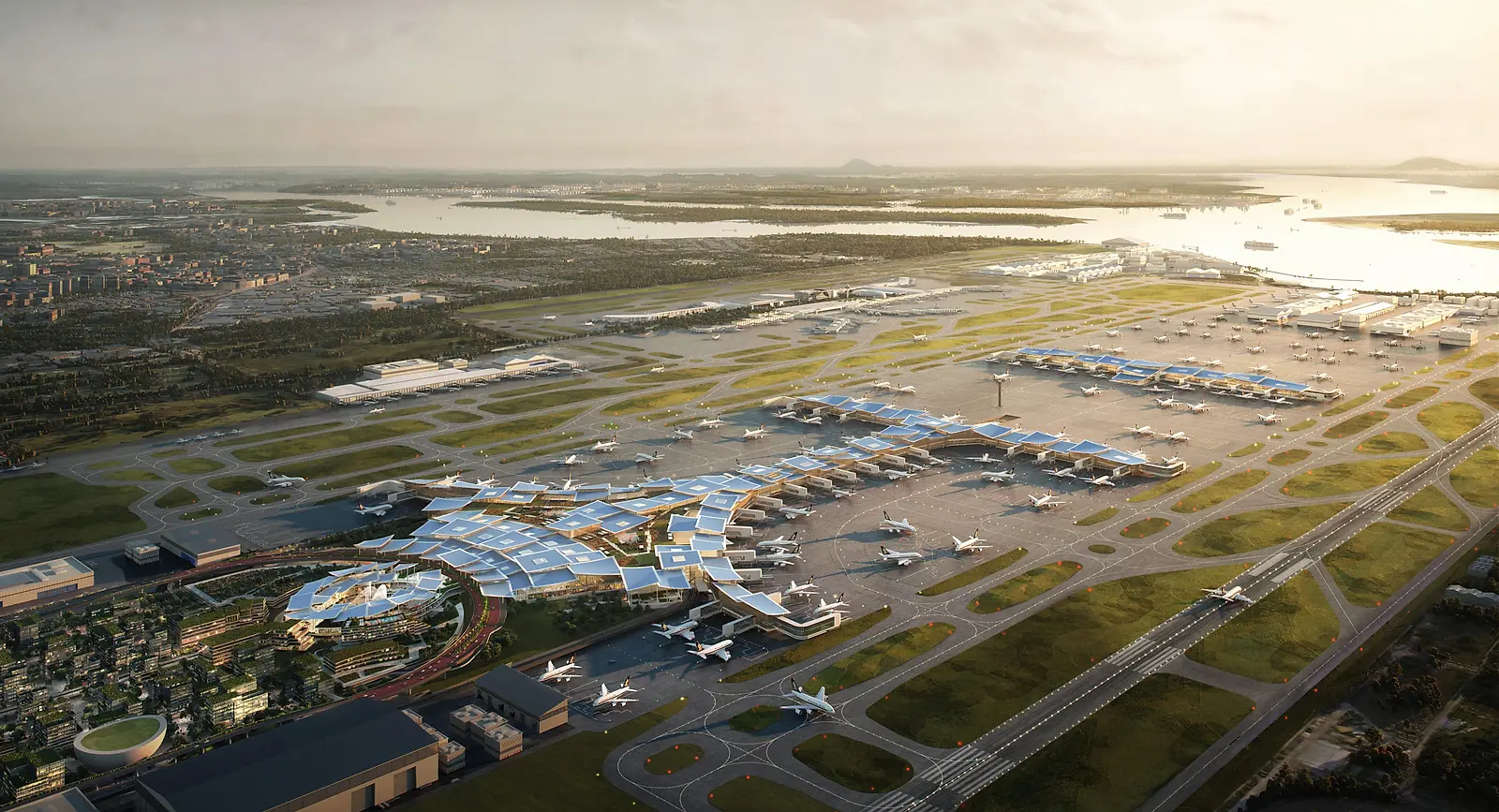 Changi Airport Terminal 5
Terminal 5 (T5) is a bold reimagination of the airport experience as a social extension of the city rather than a monolithic passenger processing facility. Designed as a green and sustainable terminal building, Terminal 5 will welcome up to 50 million more passengers a year to the most celebrated international airport in the world.
Eschewing conventional thinking about airport design, the team envisions an engaging new district, one that channels the city-state's lush, natural landscape and lively, urban scale to elevate the airport experience for both travelers and Singaporeans alike.
Drawing on lessons learned from the Covid-19 pandemic, T5 is designed with the flexibility to operate as smaller sub-terminals when needed, with space that could be converted for use during contingencies, such as for testing operations or the segregation of high-risk passengers.
T5 is targeting Green Mark Platinum Super Low Energy Building as certified by the Building and Construction Authority. To reduce the carbon footprint of T5, solar panels, smart building management systems, as well as district cooling combined with thermal energy storage, are deployed in the terminal building. T5 will also be ready for viable alternative fuels including the use of Sustainable Aviation Fuel, and for the provision of fixed ground power and cooling for aircraft parked at the gates.
The magnitude of the project requires a design vision on a city-like scale. The collaboration brings together two award-winning and internationally recognized practices with extensive experience designing innovative urban spaces and specialized infrastructure projects.