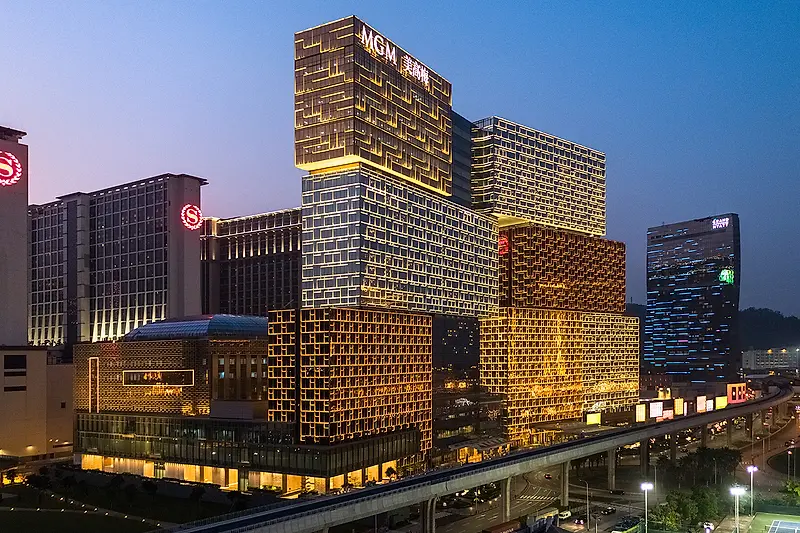 MGM Cotai Earns Highest China Green Building Label Rating
The KPF-designed resort received Three-Stars from the China Green Building and Energy Saving (Macau) Association, making it the first mega complex and hotel in the Greater Bay Area, and the second in Greater China, to receive the certification.
The MGM Cotai, designed as a composition of nine jewel-like boxes, became the first mega complex in Macau to earn the Three-Star sustainability distinction, the highest rating in China Green Label. The complex earned a Three-star Green Building Design label in 2018, and has since been awarded Three-Stars for Operation Label.
Buildings are awarded the certification based on six categories: land, energy, and water use; resource/material efficiency; indoor environmental quality; and operational management. China Green Building Label has certifications for both the design and operation.