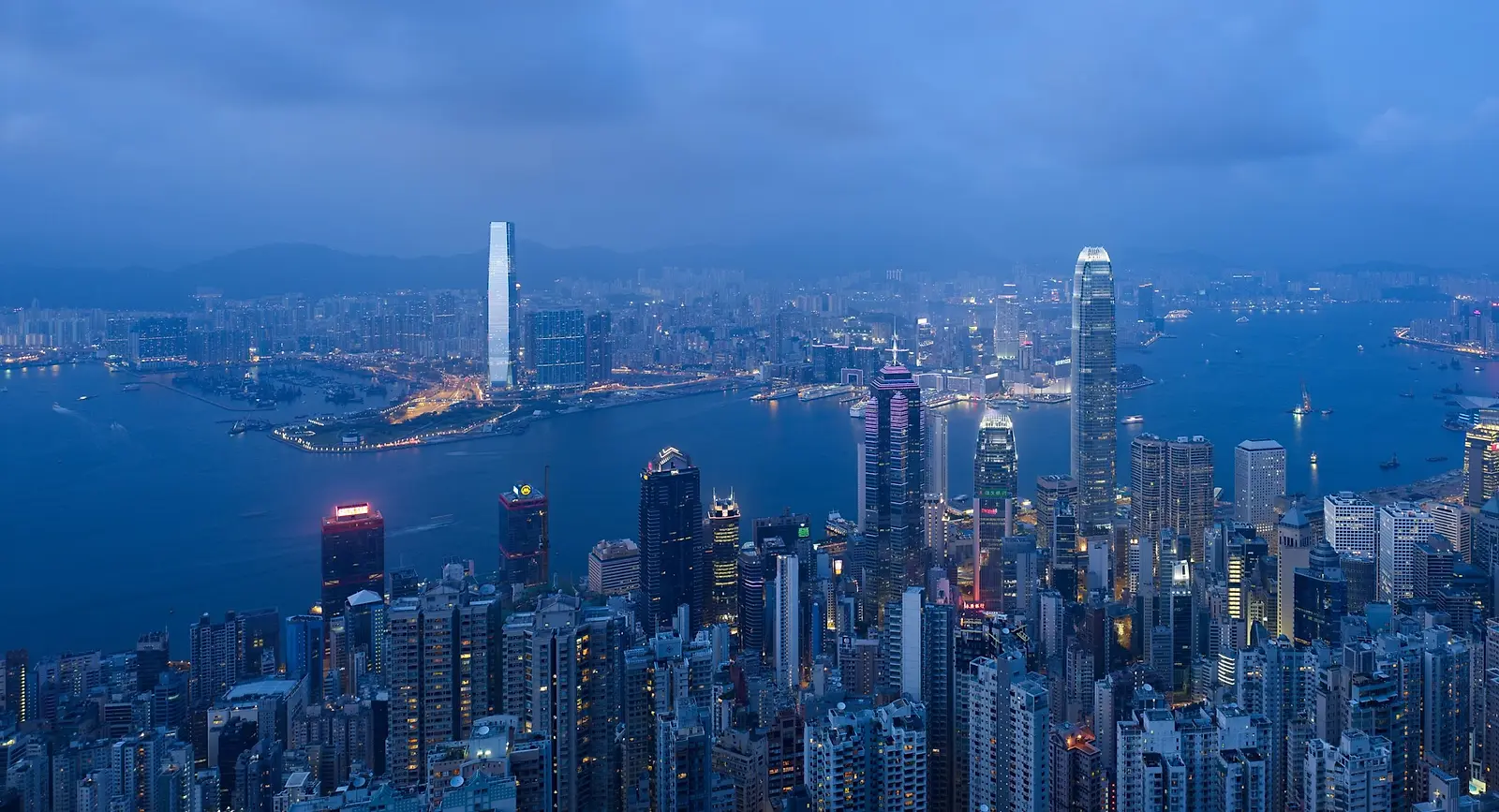 International Commerce Centre
The Ritz-Carlton, Hong Kong
The International Commerce Centre represents a shift in the tall building paradigm to include not only achievements in height, design, and engineering, but also the most forward-thinking moves towards connectivity for smart growth in a highly dense region.
KPF's 118-story tower accommodates offices, a 360 degree observation deck, and one of the world's highest hotels, The Ritz-Carlton Hong Kong. The tower is the centerpiece of the Union Square reclamation project, establishing a new urban center with office, retail, hotel and recreation spaces, as well as a new transportation hub, Kowloon Station, which connects to Central, Hong Kong, the International Airport and mainland China via a network of high speed rail, subway, buses, and ferry terminals.
The tower's subtly tapered re-entrant corners and the gently sloped curves at its base are designed to optimize its structural performance. These curves splay out at the base of the tower, rooting the tower in its surroundings, while creating sheltering canopies on three sides, and a dramatic atrium on the north side. The atrium gestures towards the rest of the development and serves as a public connection space for retail and rail station functions. KPF's scheme succeeds in wedding the high-rise building model with a highly efficient structural and operational agenda.
Read about KPF's commitment to responsible supertall design here.