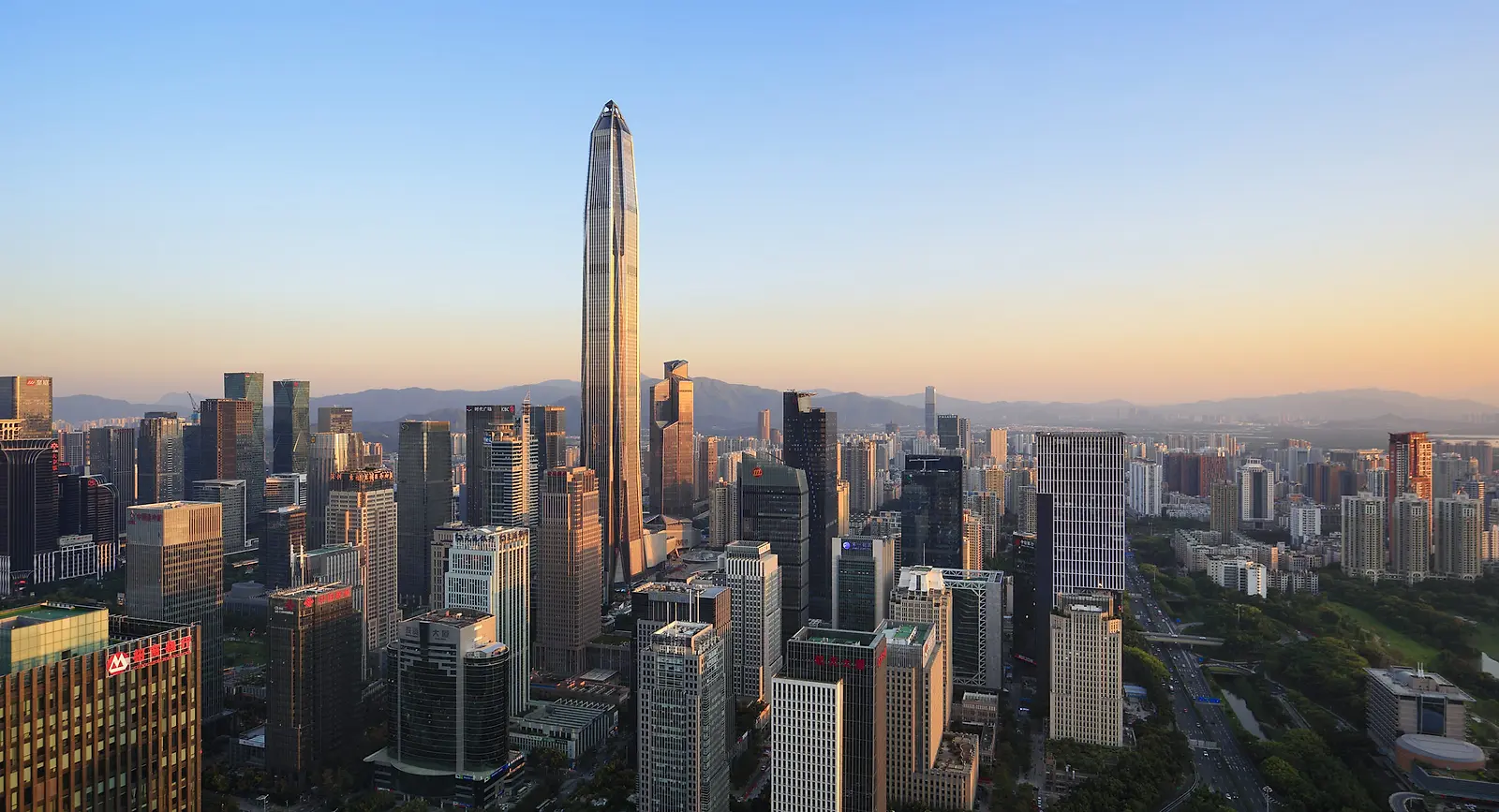 KPF's design for the world's tallest office building creates an iconic presence for the world's top ranked insurance brand and a centerpiece to the burgeoning city of Shenzhen.
Ping An is the physical and iconic center of Shenzhen's growing central business district. With more than 100 floors of office space and a large podium with retail and conference space, the project also connects to neighboring commercial and residential properties and public transportation.
The stone and glass tower rises from the site, anchoring the development. Its four facades are sheathed in chevron-shaped stone verticals that extend from the building's base. The podium includes five floors of retail shops that terrace away from the tower to form a large amphitheater-like space. The building is also defined by a central atrium, which serves as a public vestibule and allows daylight in, creating a welcoming space for meeting, shopping, and dining.