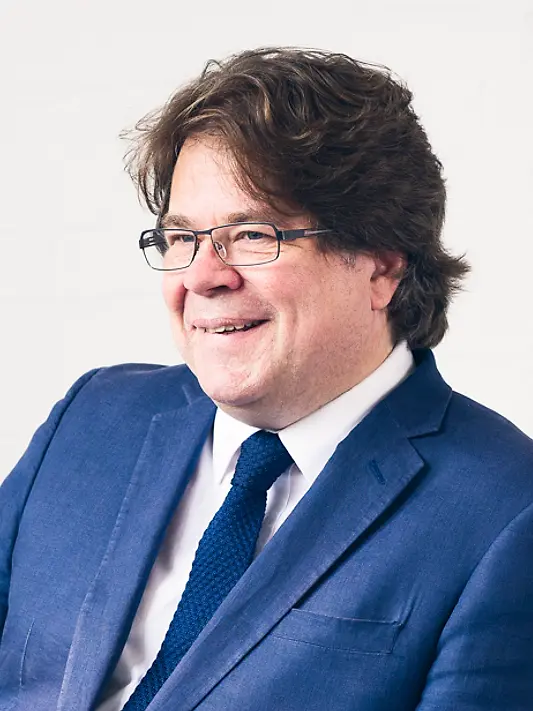 John Bushell
An integral part of KPF's global practice since joining the London office in 1994, John Bushell has achieved wide acclaim for his innovative and distinctive residential, institutional, commercial, mixed-use, and cultural buildings in the UK, Europe, the Middle East, Asia, and the United States.
John's detailed understanding of what makes a successful city has contributed to a strong track record of effective planning applications and has positioned him as an authority on a range of architectural issues. John has achieved planning consents across many London boroughs, including for two landmark projects in the emerging Nine Elms area.
An advocate for architectural reuse, John has led some of the firm's most important "transformation" projects, including the iconic, award-winning design of Unilever House, which preserved and restored the building's historic exterior while completely renovating and modernizing the interior. John also led the design of Southbank Tower in Southwark, converting a former office tower designed by the architect Richard Seifert into a world-class mixed-use development.
The introduction of more mixed-use development in London has long been a priority for John. Drawing on KPF's expertise in mixed-use buildings across the globe, John has incorporated tenets of mixed-use design into projects including One Crown Place in Hackney, DAMAC Tower in Lambeth, Market Towers in Wandsworth, and the Bermondsey Project.
Prior to KPF, John worked in the US (New York and New England), and in London for a number of years on the British Library, and the Oxo building transformation.
John received his BA (first class with Distinction) and Diploma from the University of Cambridge and was awarded a Kennedy Scholarship to study at the Harvard Graduate School of Design. His study of the Roof Gardens of early 20th Century New York has inspired a lifelong interest in creating new usable roofscapes. He is a Chartered Architect with the Architects Registration Board (ARB) in the UK, a member of the Royal Institute of British Architects (RIBA), Conseil National de l'Ordre des Architectes (CNOA), and a Member of the Worshipful Company of Architects. John's contributions to the built environment extend beyond the studio to encompass paintings and drawings exhibited at the Royal Academy, as well as opinion columns in the architectural press. He participates annually in the 10×10 Drawing the City London initiative, which sees artworks by prominent architects, designers, and artists auctioned for charity.