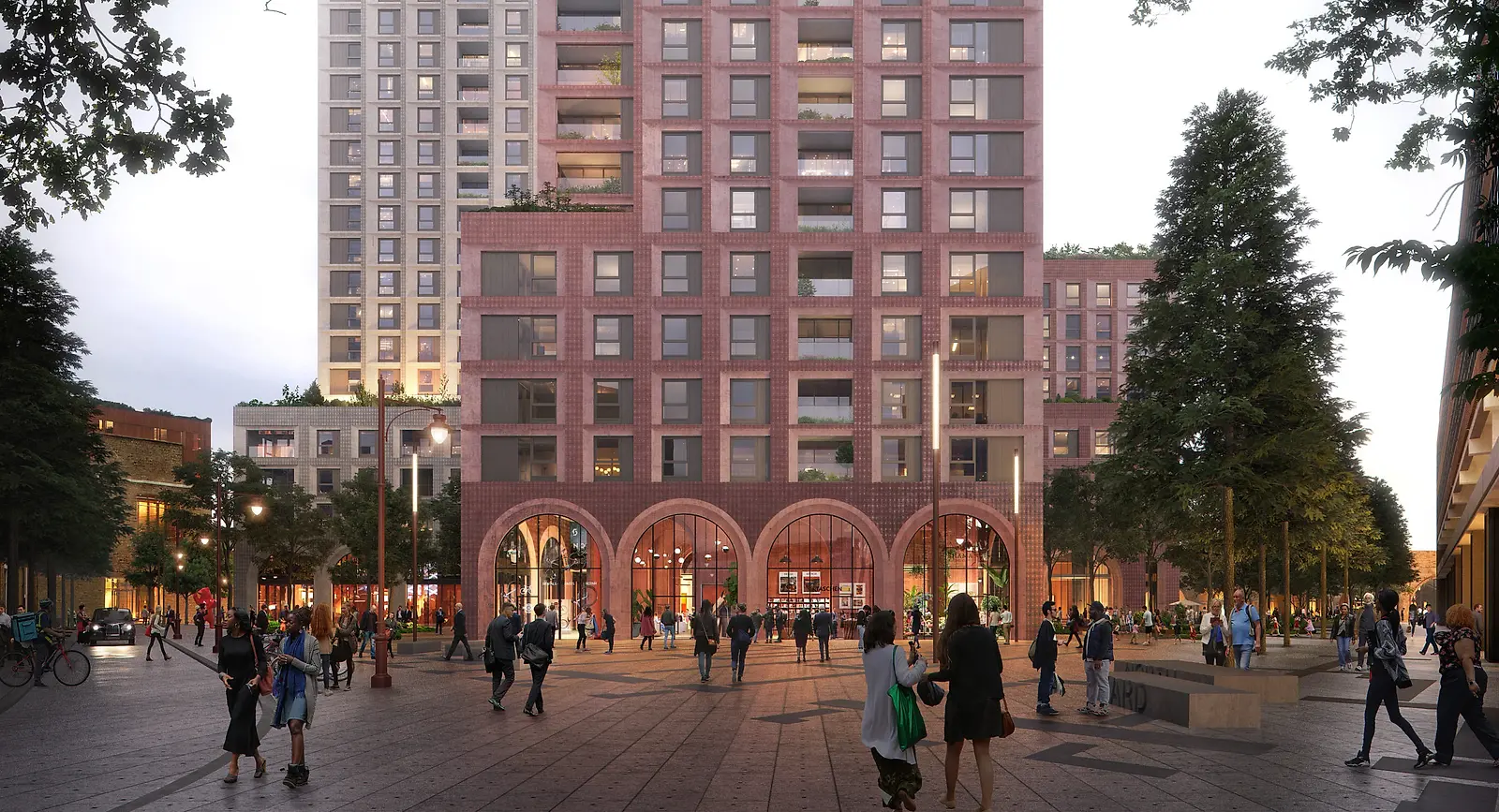 The Bermondsey Project, one of London's largest build-to-rent developments, offers a dynamic place for people of mixed incomes, backgrounds, life stages and occupations to live, work and play in a burgeoning area south of the Thames.
KPF's scheme retains a number of historic buildings that reflect Bermondsey's rich past and integrates a patchwork of former industrial buildings on two adjoining sites close to the Underground station, as well as capitalises on the character of the existing railway arches running south of the site. The project revitalises the neighborhood, encourages enterprise, and re-establishes Bermondsey as a thriving economic hub in the London Borough of Southwark.
Previously occupied by the Peek Frean Biscuit Factory, the 12-acre project includes 1,548 rental homes, a 600-place secondary school, over 10,000 sqm of new office space and 10,000 sqm of retail, culture, leisure, community facilities and food and beverage outlets alongside new and improved streetscapes and playscapes, planted trees and new public yards and squares.
The focus on height is at the heart of the design intent, creating a beacon for the neighborhood while maximising porosity at the edges. Two new routes through the Network Rail arches, connecting the historic Biscuit Factory and Bermondsey's central marketplace, the Blue, improve connectivity and permeability throughout.
Each plot within the project has been carefully analysed and developed in light of its specific location, relationship with the wider district, functional requirements and townscape in order to create unique responses, while maintaining some common elements that tie together the overall scheme.