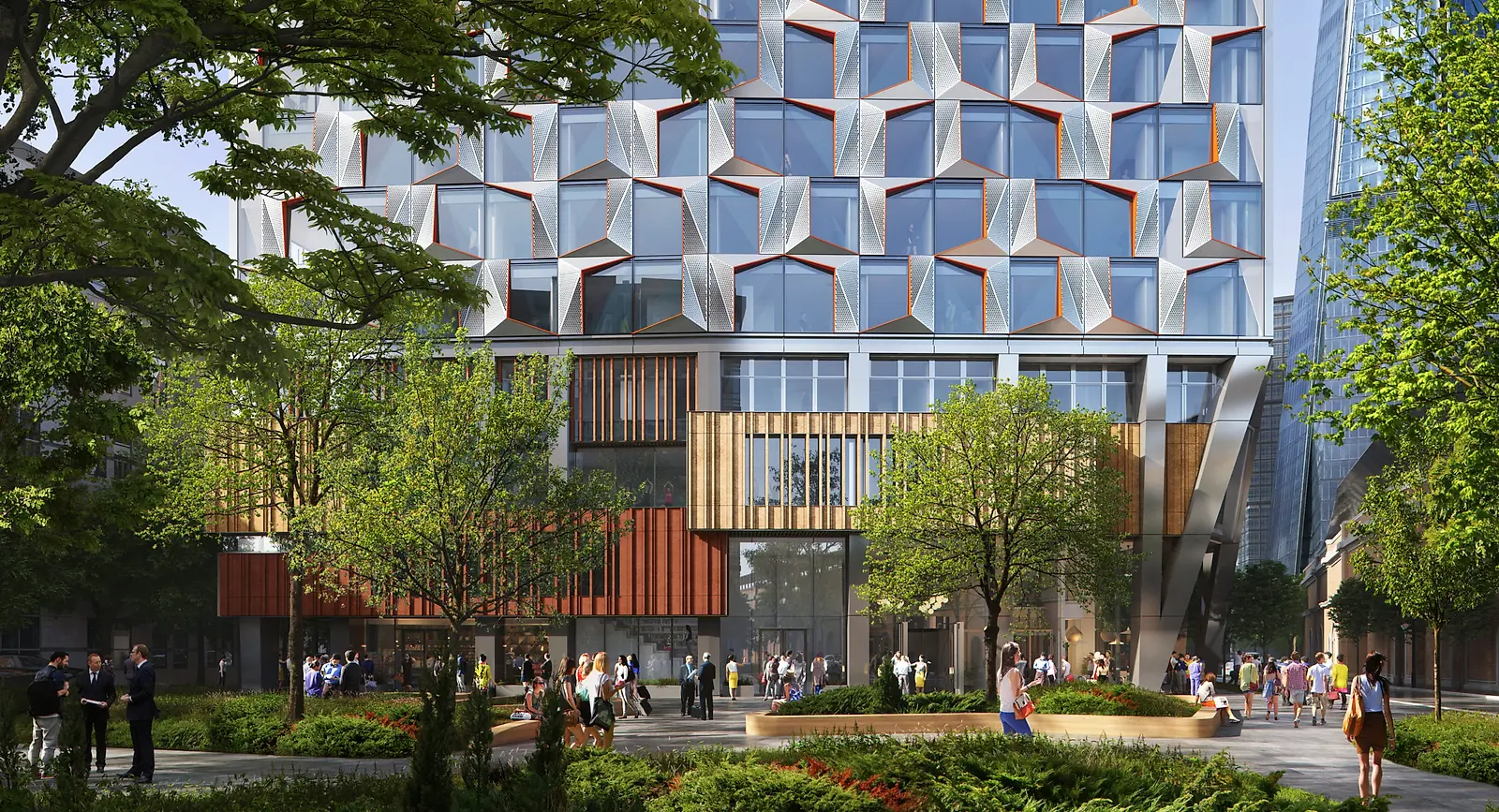 Chapter London Bridge will occupy a commanding position on the London skyline and deliver high-quality student accommodation; flexible, affordable, start-up space; and public realm improvements.
The building integrates with the existing urban fabric. Activated on all four sides, the ground floor is open, welcoming, and flexible. Retail units and lobbies intertwine with meeting space at the ground and first floor and amenity space at Level 2, overlooking the street.
Student accommodation floors provide a variety of living options, from self-contained studios to clusters of two or three bedrooms with shared facilities and spaces for communal dining and socialising. Amenity spaces include cafes, a gym, cinema and a landscaped terrace at the 37th floor to create a dynamic student living experience.
At its base, the façade is set back behind a metal-clad colonnade, creating wider pavements. The upper building is supported by this colonnade and a series of stacked terracotta volumes are arranged between, through and around the columns to reflect the textures and materiality of nearby warehouses.
The dense grid of student rooms is expressed externally through an arrangement of three-dimensional bays. A seemingly random, abstracted fractal surface is created, the faceted façade evoking the play of sunlight on water.