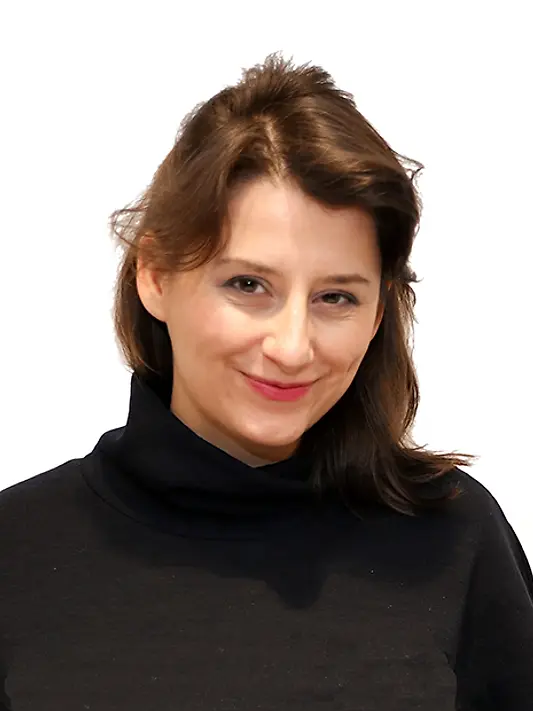 Darina Zlateva
Since joining KPF in 2012, Darina has been instrumental in forming and executing the design vision of some of the firm's flagship projects. Her interests in craft, urban design, and civic spaces influence her practice. Through her fluency in how architectural materials respond to changing conditions and her diverse academic background in computer science, Darina stands out among her peers.
Well-versed in the desires of New York office tenants, Darina's portfolio of commercial projects in Midtown includes both new-build and repositioning. As the Midtown's tallest office tower, One Vanderbilt's materiality is equally as impressive as its height. As Senior Designer, she saw the project from concept through completion and led a research collaborative in terracotta with the fabricator, Boston Valley Terra Cotta. The adaptive reuse of 245 Park Avenue and 1211 Sixth Avenue elevate the tenant experience while enhancing the public realm at ground level.
Darina has played an important role in expanding KPF's presence in Vancouver. An expert in materiality and exterior wall design, Darina is interested in how a building's geometry relates to its interiors. For 601 West Pender, Darina's influence on the office building's textured, gridded façade serves as a complement to the surrounding heritage buildings. Nearby at Bentall Centre, Darina was the Director of Burrard Exchange, where the structure's mass timber is on display, celebrating the project's sustainable aspirations.
Additionally, Darina's focus on user experience has materialized in her leadership on wellness-focused projects, spanning from a community for older generations to a medical center with attached hospitality programming.
An active member of her architectural community, she has taught as an Adjunct Professor at both RISD and the Harvard Graduate School of Design. In her tenure at KPF, she founded the Young Designers' Forum.