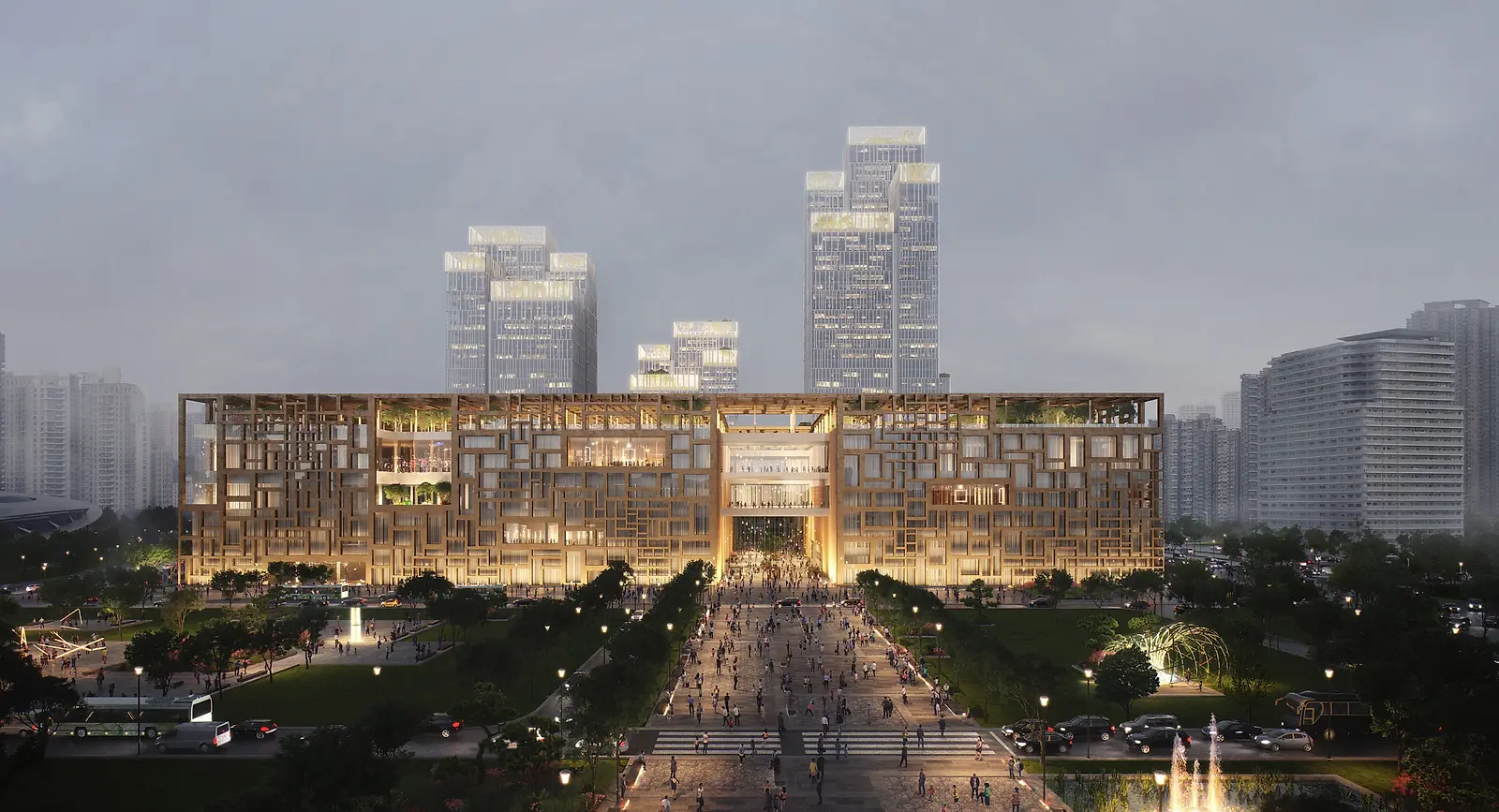 KPF's design for the Shanghai Museum creates a venue fundamentally for the public, where art is not only contained within the building, but is also experienced throughout the development.
A major urban axis connects the museum's promenade to the towers of downtown Shanghai. From this broad pedestrian walk, the building has a simple, horizontal massing. A dual-layered, smart screen composed of a rectilinear web of bronze over fritted glass articulates the façade. Traditional Chinese window screens served as inspiration for the patterning of the bronze, which has openings that frame key views both into and out of the building's major public spaces.
Approaching the museum, visitors are welcomed through a broad aperture into the vast, sky-lit public courtyard where gatherings, events, installations, and performances can take place. This massive public room orients the visitor within the architecture of the museum, and remains a key landmark from within the galleries as well, visible from the upper levels and offering a welcome respite from the journey through the museum's collections.
The organization of the galleries draws on design elements of classical Chinese gardens known for their network of distinct and varied spaces that remain navigable and logical despite their complexity. The layout allows for curatorial flexibility, with delicately lit, fully enclosed spaces and completely open, bright rooms. This variety of environments enhances the critical relationship between the art, the viewer, and the space they inhabit.