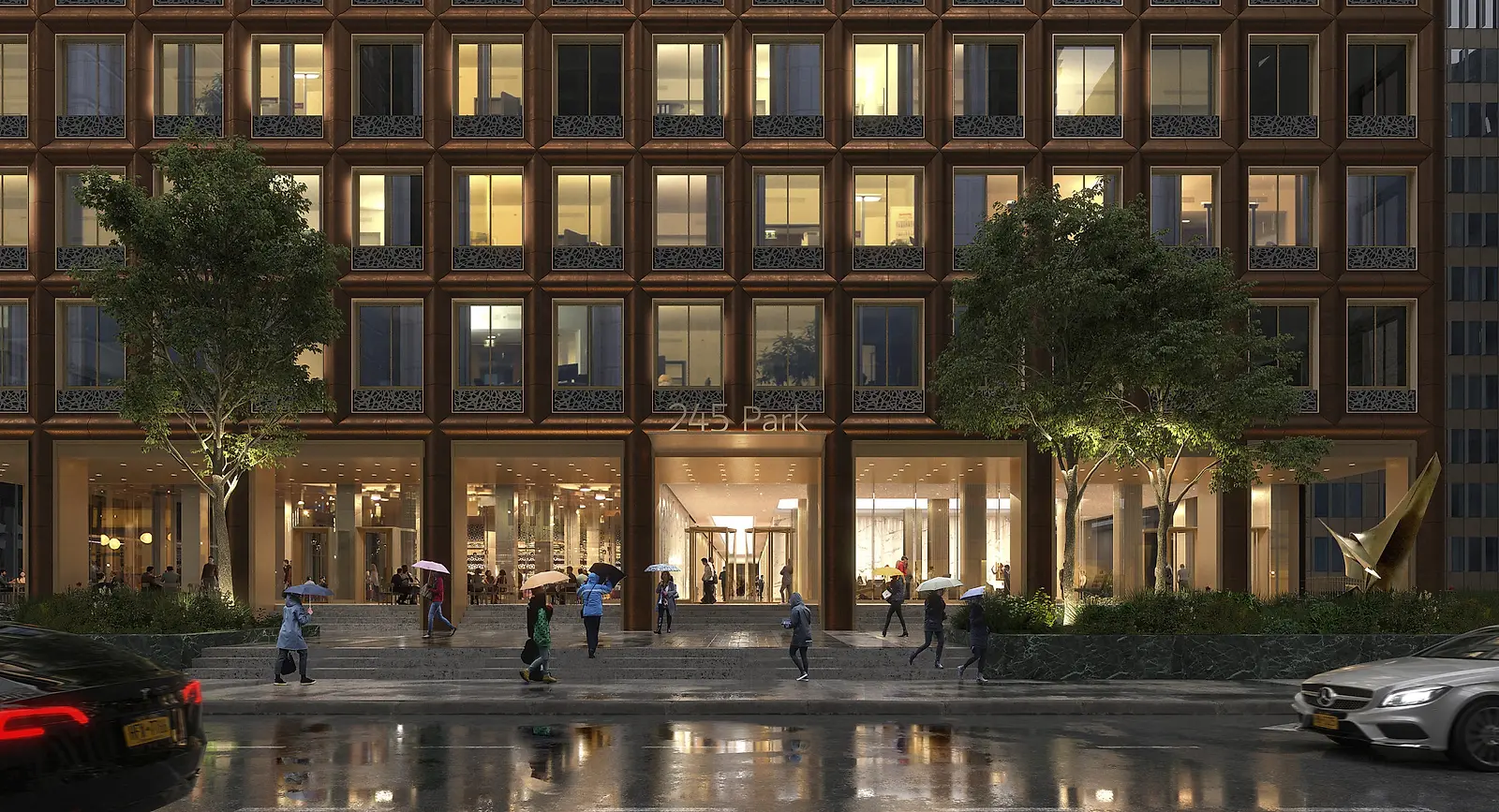 Situated blocks from Grand Central Terminal in East Midtown, 245 Park Avenue's repositioning elevates the building to a level worthy of its notable address and established tenants.
Spanning two acres to fill the entire block between 46th and 47th Streets, the building is one of the few in New York to require its own zip code. From Park Avenue, the arrival sequence is evocative of an Italian palazzo, with a six-story podium set back from the street on a plinth. A uniform grid of iridescent bronze-glazed terra cotta enlivens the façade.
On the Lexington Avenue side, the entry improves accessibility via a new passenger elevator, and a double-height window wall increases natural daylight to the lobby. The redesigned lobby simplifies and updates the existing finishes by introducing a unified material palette of white oak, Italian white marble, and rich bronze accents.
A reinvigorated amenity program includes 245 Park Club, a wellness center available to tenants, along with a café and lounge. At the roof, a multi-use pavilion and manicured landscaping are reminiscent of a traditional English garden. The pavilion's material palette echoes that of both the lobby and façade finishes. The existing core wall at the terrace level is re-clad in bronze paneling that pulls its coloring from the terra cotta at the building base. With ample indoor and outdoor space, the roof supports a variety of functions, day and night.