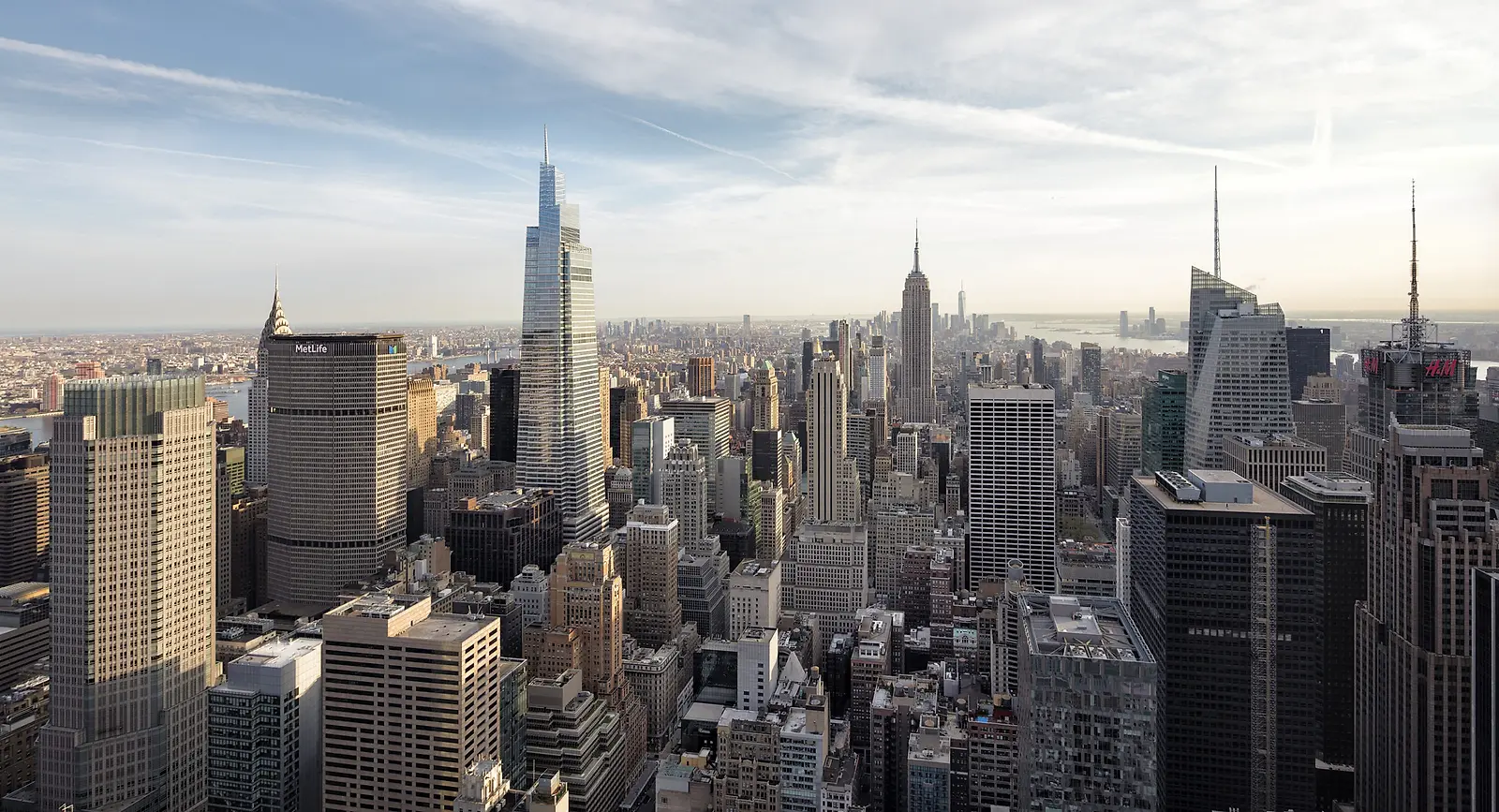 The tallest office tower in Midtown, One Vanderbilt connects directly to the city's transportation network, blending private enterprise and the public realm.
Along with the Chrysler Building and Empire State Building, One Vanderbilt is one of three landmarks that define Manhattan's skyline. The project transforms the civic experience of the Grand Central District, introducing cutting-edge office space and new accessible pathways to one of the city's largest transportation hubs.
The base of the building joins the spatial sequence of Grand Central and forms a doorstep to the city, greeting thousands of commuters daily. An integrated complex of below-grade conditions offers connections to the terminal and an active, 14,000-square-foot pedestrian plaza on Vanderbilt Avenue. The tower fully supports the new plan for East Side Access, which extends Long Island Railroad (LIRR) service to Grand Central.
Formally, the building's massing comprises four interlocking and tapering volumes that spiral toward the sky, an elegant shape in sympathetic proportion to the nearby Chrysler Building. At the base, a series of angled cuts organizes a visual procession to Grand Central, revealing the Vanderbilt corner of the terminal's magnificent cornice: a view that has been obstructed for nearly a century.
Read about the history of the project here. Read the team's discussion about how the project was completed ahead of schedule and under budget here.