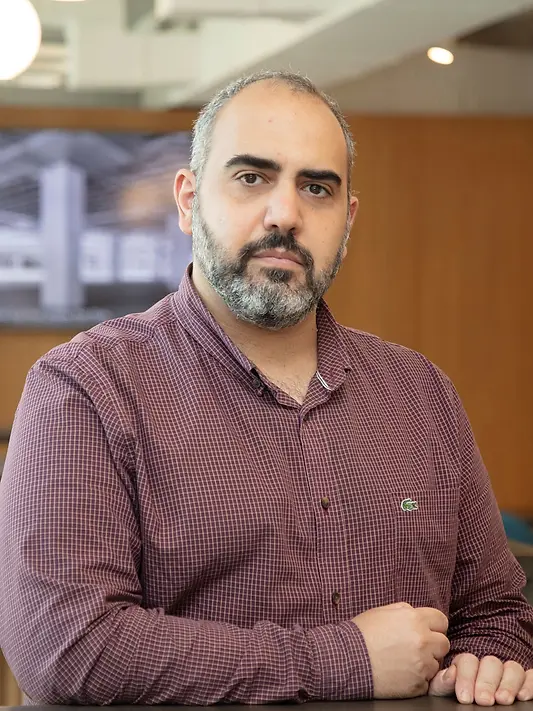 Daniel Dadoyan
With almost 20 years of experience working on commercial, retail, mixed-use and residential projects throughout Asia and United States, Daniel has developed particular expertise in project management, exterior wall design and detailing, and office interior design.
Daniel is involved with all aspects of design from concept through construction, committed to achieving a high level of craft for every endeavor. This attention to the marriage of materials, details, and methods of making is evidenced in the elegantly realized projects he has completed during his tenure at KPF.
In Jakarta, Daniel oversaw the development of the certified LEED Platinum, award-winning Sequis Tower at the heart of Jakarta's CBD as well as Tower 1 of the Thamrin Nine development. At 333 meters, the tower is the tallest in the city.
Project Architect for the award-winning Marina Bay Financial Centre in Singapore, Daniel was central to the realization of this multi-tower, transit-connected, mixed-use complex. In China, Daniel was the Project Manager of 2 & 5 Corporate Avenue in Shanghai's historic Xintiandi district as well as Suzhou International Finance Square, a 450-meter supertall that defines the burgeoning city's skyline.
Daniel has served as a part-time faculty member at Parsons, The New School for Design. He was also an Adjunct Instructor at the Department of Architecture and Planning at SUNY Buffalo and a guest critic at both Cornell and at NYIT's School of Architecture and Design. He was the recipient of the Richmond Harold Shreve Award for his graduate thesis.