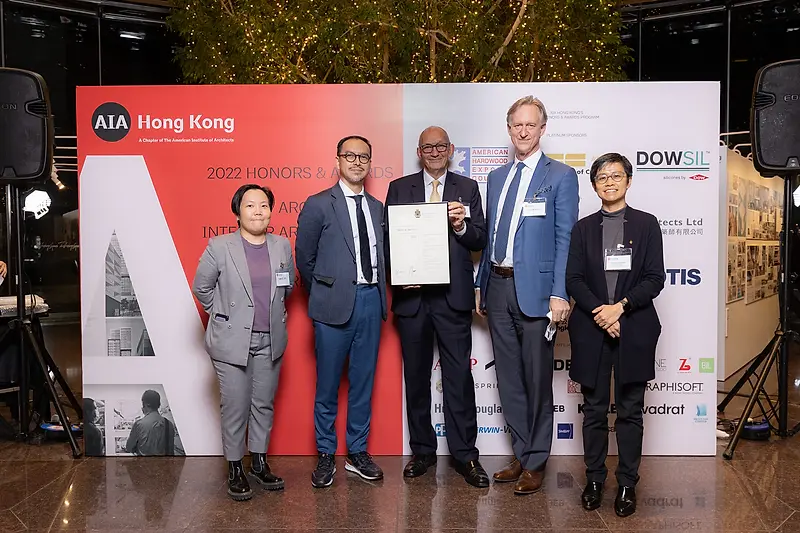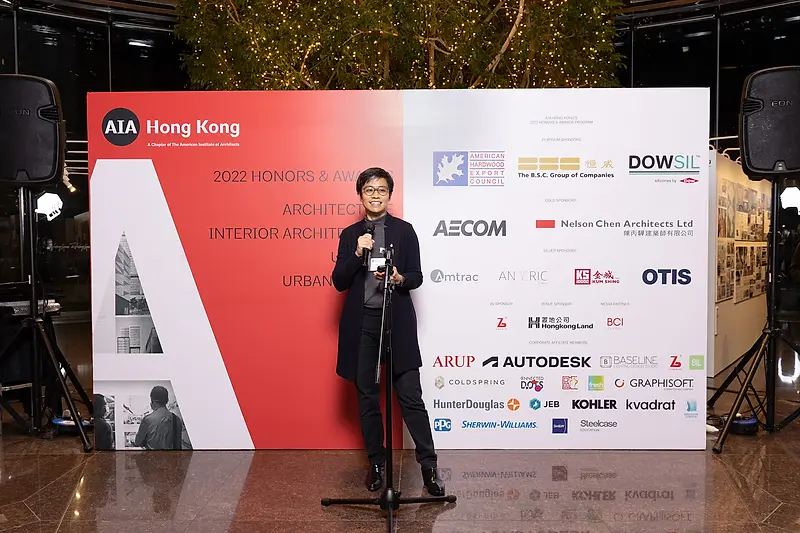 OCT Tower Wins AIA Hong Kong Award
Last night, AIA Chapter President and KPF Director Florence Chan welcomed attendees to the Honors & Awards event where the landmark office tower was one of three projects to receive 'Honor' in the annual program.
Positioned at the juncture of Shenzhen's built and natural environment, OCT Tower is located in the middle of the tech-focused OCT district, alongside the city's main axis connecting east and west. Five retail pavilions in a landscaped plaza evoke an open town square, foregoing the typical model of an enclosed shopping mall. This urban site marries commuting convenience with stunning views of the bay and the lush park. Members of the design team, including Florence, Principals Rob Whitlock and Bernard Chang, and Associate Principal Shane Dai, were in attendance to accept the award.
In addition to OCT Tower, awards were presented for excellence in design, planning, sustainability, and dedication to the preservation and improvement of the built environment. Scholastic achievements of graduates from the University of Hong Kong, the Chinese University of Hong Kong, and Chu Hai College were also recognized.
An exhibition of all submissions from the architecture, interiors, urban design, and unbuilt projects categories will be on display at The Rotunda in Exchange Square, Central through December 16th. Learn more about the awards here.