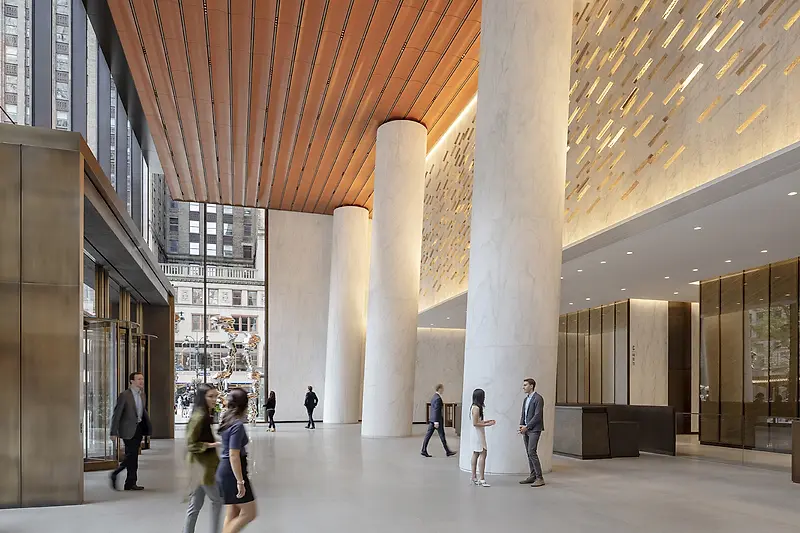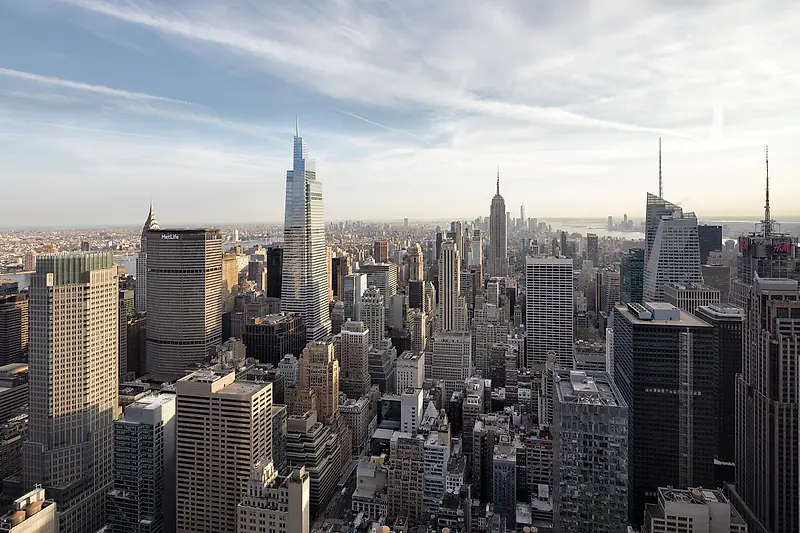 KPF Designers Lead Tour of One Vanderbilt with AIA New York Interiors Committee
On October 11th, Principal Jeff Kenoff, Senior Associate Principal Nicole McGlinn-Morrison, and Associate Principal Rebecca Kent toured the KPF-designed tower, highlighting its interior design elements.
Jeff, Principal and Designer, Nicole, SAP and Job Captain, and Rebecca, AP and Designer, from the One Vanderbilt design team led a tour through Midtown's tallest office tower, providing specific insight into the inspiration, goals, programming, and strategies for the design of the architectural interiors. The tour began in the tower lobby, which opens up onto a 14,000-square-foot pedestrian plaza on Vanderbilt Avenue. KPF's design team discussed the bespoke art instillation which forms the centerpiece of the lobby. Additional locations include the transit hall to Grand Central, Le Pavillion, and the amenity terrace on level three.
The event, organized by the AIANY Interiors Committee, took place on October 11th from 3:00 to 4:00 PM. Learn more here.
Earlier this year, Nicole and Rebecca, in addition to Darina Zlateva and Rachel Villalta, hosted a tour of the building with the AIANY Women in Architecture Committee.