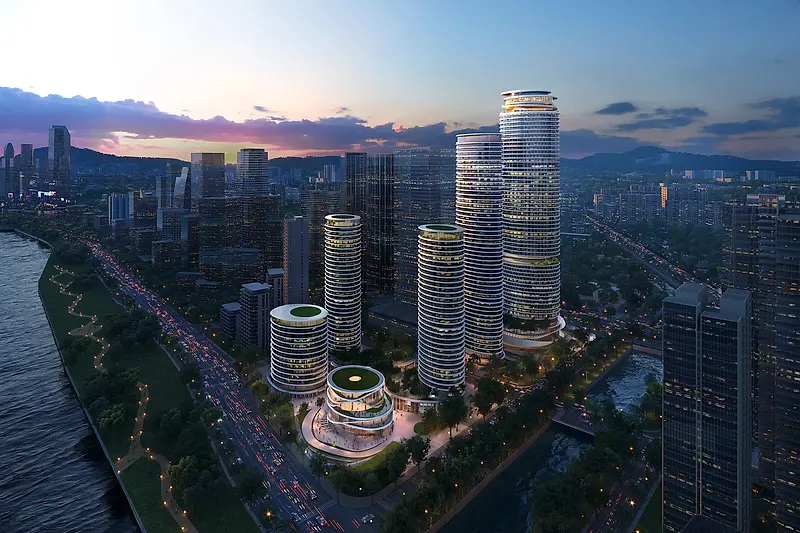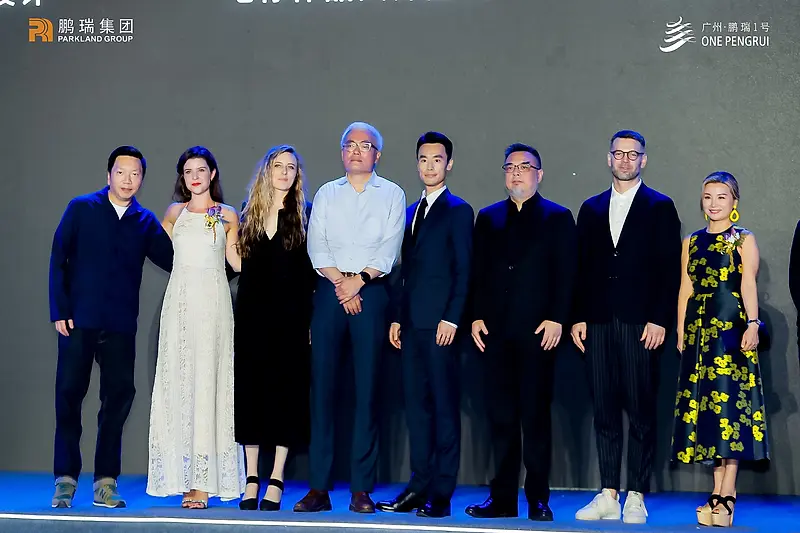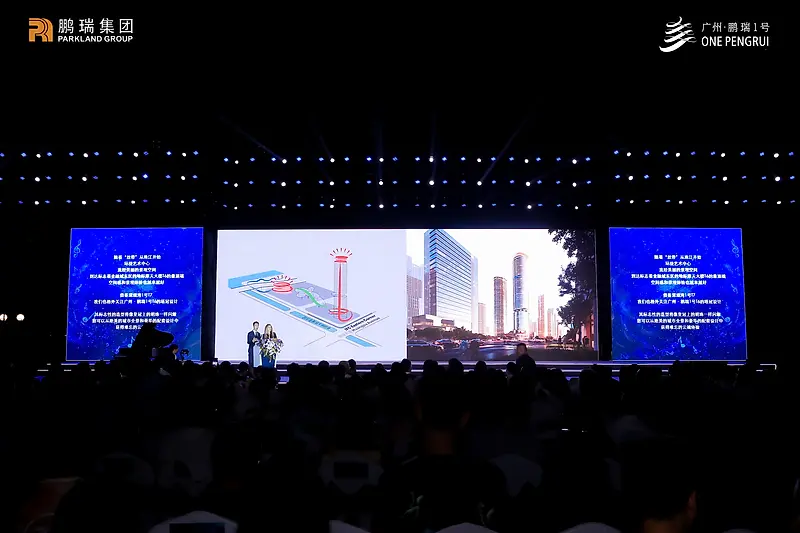 KPF Celebrates Opening of Guangzhou One Pengrui
Earlier this week, members of the KPF design team joined the press conference launching the mixed-use development, alongside representatives from the client, consultants, and local government, as well as over 500 guests.
The opening ceremony was held in Binjiang Park and featured music, networking, and speeches from members of the project development team. KPF Principal Inkai Mu, Associate Principal Anna Pietrzak, and Associate Principal Shaoxuan Dong attended the event. Additional speeches were shared virtually from firm President and Design Principal Jamie von Klemperer and Director Marianne Kwok, congratulating the team and collaborators on the development.
The buildings of Guangzhou One Pengrui share an oval shape, mirroring the curves of the Pearl River. The project serves as a transitional space between the natural landscape and the urban environment through the inclusion of lush planting at the river's edge and a green path winding between the buildings, culminating in a subway entrance at the far end of the site.
KPF's partnership with the Pengrui Group expands beyond the recently opened development to include One Shenzhen Bay. The 11-acre urban plan spans six high-end residential buildings, an office tower, and 388-meter landmark tower with offices, serviced apartments, and the Raffles Hotel.
Learn more about the milestone event here.