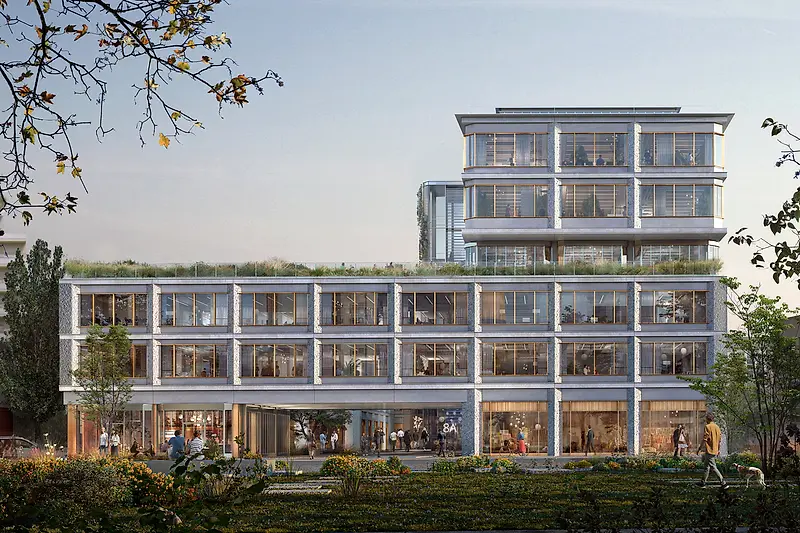 James von Klemperer Speaks with Corriere della Sera on Milan's Evolution
The KPF President and Design Principal spoke with the Italian newspaper about the city's trajectory and the firm's contributions to the local architecture.
The article begins at the start of Jamie's career. Long before he was the President of KPF, he was offered a job with Vittorio Gregotti in Milan, a city from which he hoped to "glean the secrets of the architectural ideas that had taken hold in academies around the world."  While visa complications caused the opportunity to fall through, his work in the city did not end there. KPF's presence in Milan includes completed projects such as Porta Nuova Varesine, a three-building complex including a 128-meter tower that serves as a prominent figure on the city skyline, and in-progress works such as Lorenzini 8, 10, and 12, a highly-sustainable campus of flexible office buildings.
In his interview with Giacomo Valtolina, Jamie discussed how he feels the city has changed in the last 40 years and its trajectory. As Milan continues to develop around its railway stations, Jamie touched on KPF's relevant work shaping city centers: "You can work on small interventions and details that, put together, form a larger image of the metropolis, with the interweaving of public and private spaces, along the lines of what we have done in London with Covent Garden and Boston's Seaport."
Closing the discussion, Jamie provided insight into KPF's approach to Lorenzini 8, 10, and 12, and how it responds to the nearby San Siro stadium: "One must think in terms of a 'sponge,' creating conditions that can absorb the flow of people." As the buildings are an essential part of the developing context, the design connects existing spaces and creates possibilities for future urban networks.
Read the full article here.