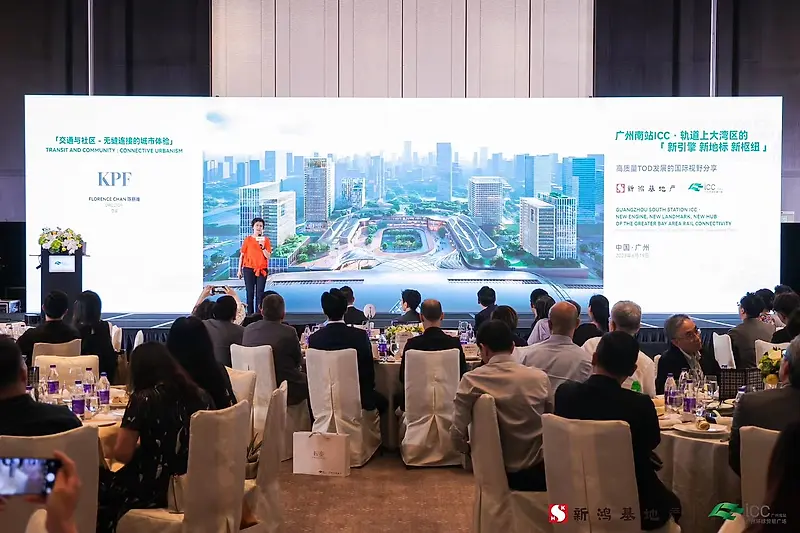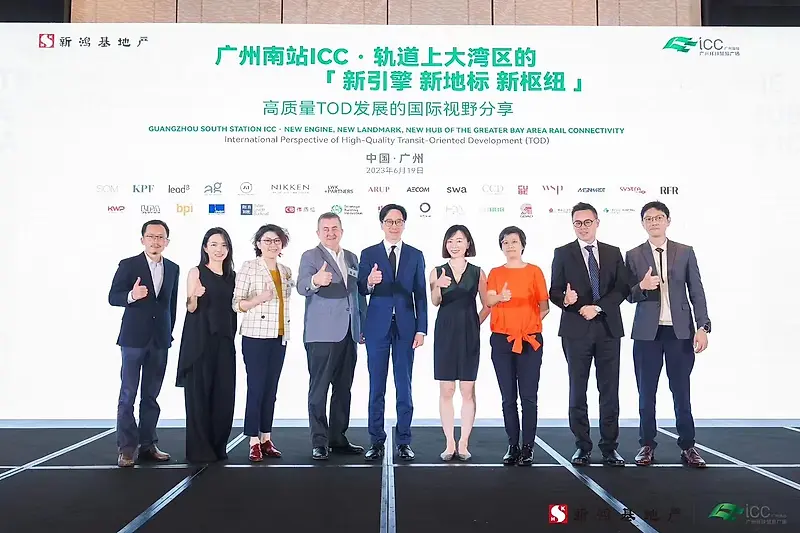 Florence Chan Presents Guangzhou South Station at Transit-Oriented Development Forum
The KPF Director spoke at the SHKP-hosted conference about the firm's portfolio of TODs, including the new hub for rail connectivity in the Greater Bay Area.
Florence discussed the important relationship between city infrastructure and architecture, as well as the fusion of transit and community at the event, which was attended by 300 guests. In her talk, she discussed Dongdaegu Transportation Hub, a project that links both high-speed and inter-city rail service with metro stations, bus stations, and commercial programming; One Vanderbilt, a supertall office tower with direct access to Grand Central Terminal and East Side Access for the LIRR; and Hong Kong's International Commerce Centre, a mixed-use tower located above Kowloon Station. Florence closed her presentation discussing Guangzhou South Station, a TOD developed by Sun Hung Kai Properties that will provide high-quality commercial developments with connection to 12 high-speed railways.
Representatives from SOM, Atelier Global, Lead 8, AECOM, and SWA also presented at the conference. Learn more here.