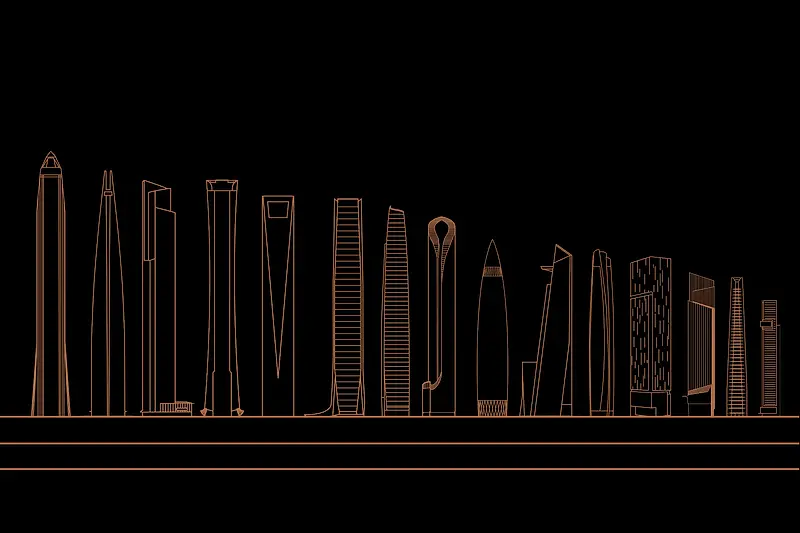 CTBUH recognizes KPF's world-leading supertall expertise
The Council on Tall Buildings and Urban Habitat (CTBUH) recognized KPF's leadership in the design of supertall buildings with the inclusion of 16 KPF projects – the most from any single firm – in its recently published book 100 of the World's Tallest Buildings.
The book provides an overview of the world's tallest towers that are either completed or under construction. This edition marks the first time that all 100 buildings listed are officially "supertalls," or over 985 feet (300 meters).
Starting with the tallest, the 16 KPF projects included are:
KPF was also a major presence at this year's CTBUH conference, held in Shenzhen, Guangzhou, and Hong Kong, with seven KPF design leaders speaking to a wide range of topics. Those presentations included:
James von Klemperer, "X Information Modeling: Data-Driven Decision Making in the Design of Tall Buildings"
ZhiZhe Yu, "Shenzhen Re-centralization – Post Evaluation and Revitalization Strategy: Futian District"
Robert Whitlock, "Finding Opportunities for Public Space in a Dense, Vertical City"
Marianne Kwok, "A World-Class City Calls for World-Class Architecture (One Shenzhen Bay)"
Florence Chan, "CTF Guangzhou – Efficiency in Mixed-Use Supertall"
Inkai Mu, "China Resources Headquarters Tower"
Additionally, Rob Whitlock also served as head of the jury for the KPF-sponsored CTBUH 2016 Student Design Competition, which was awarded to Lisa Marie Martinez of the University of Arizona and Gonzalo Casado of the Universidad Pontificia de Salamanca.