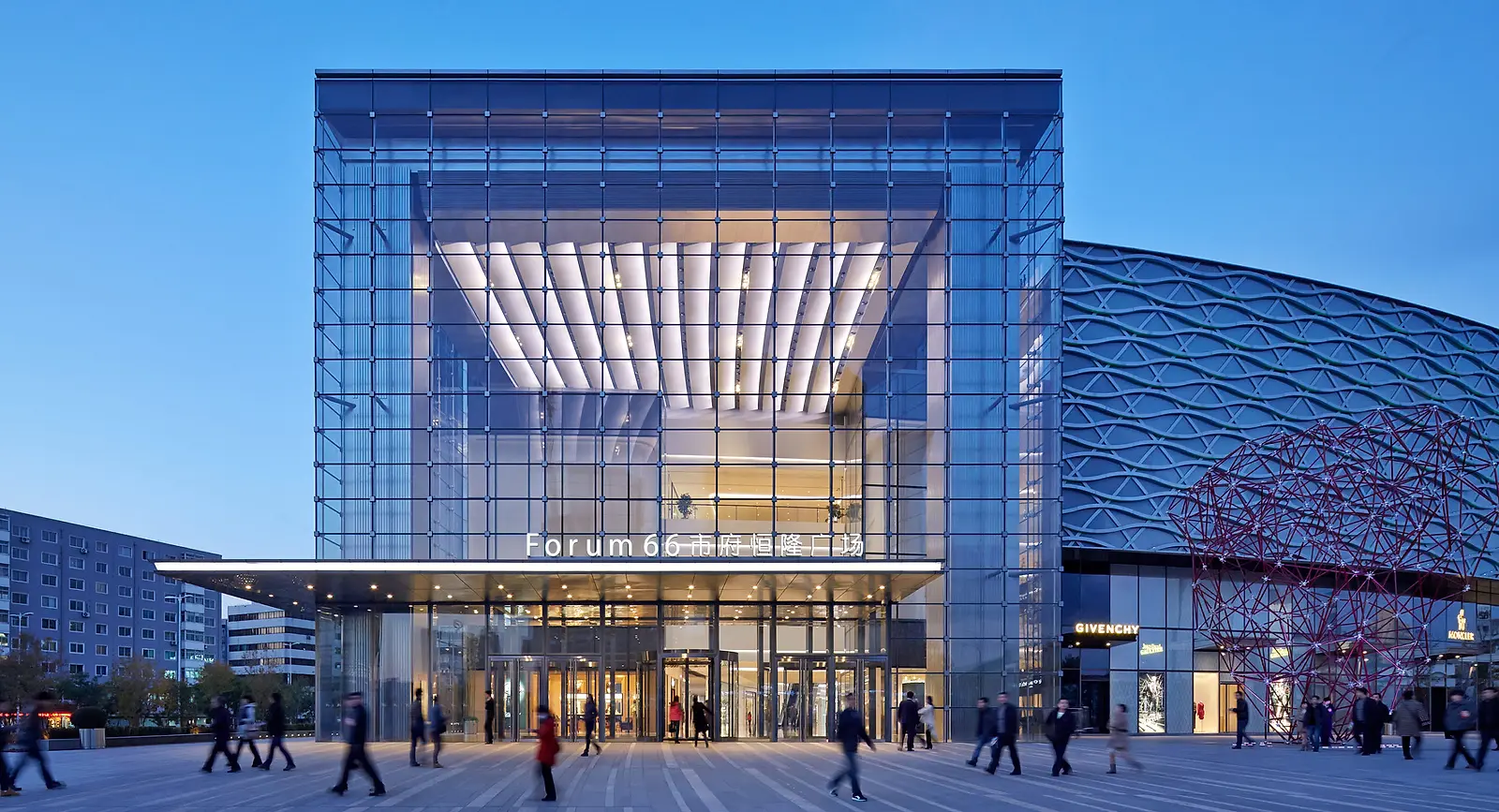 Forum 66
Shenyang City Hang Lung Plaza
Forum 66 is a multi-phase development that creates a dynamic new icon for one of northeast China's most vibrant and rapidly developing cities.
Located on one of the most prominent sites in Shenyang, the project features a pair of monumental office towers, constructed in two phases, which act as a gateway from City Plaza to the new development. Lantern-like crowns sparkle during the day and function as glowing beacons at night.
At the base, the main entrance to the retail podium is defined by an elegant cantilevered box, extruded from the retail interior. The central zone of the retail mall is situated farther south, allowing easy access from future project phases.
The architectural language is based on a geometry of gentle curves, which suggest the flow of the river from which the city takes its name. The towers taper subtly to create space in the center of the complex.
Conceived as a family of forms, the buildings are united through the use of a consistent curtain wall. The facade of the low-rise hotel stresses horizontality and contrasts with the vertical forms of the taller buildings. This effect is enhanced by the hotel bar's extensive length and its angled top, which recalls the crowns of the office towers.