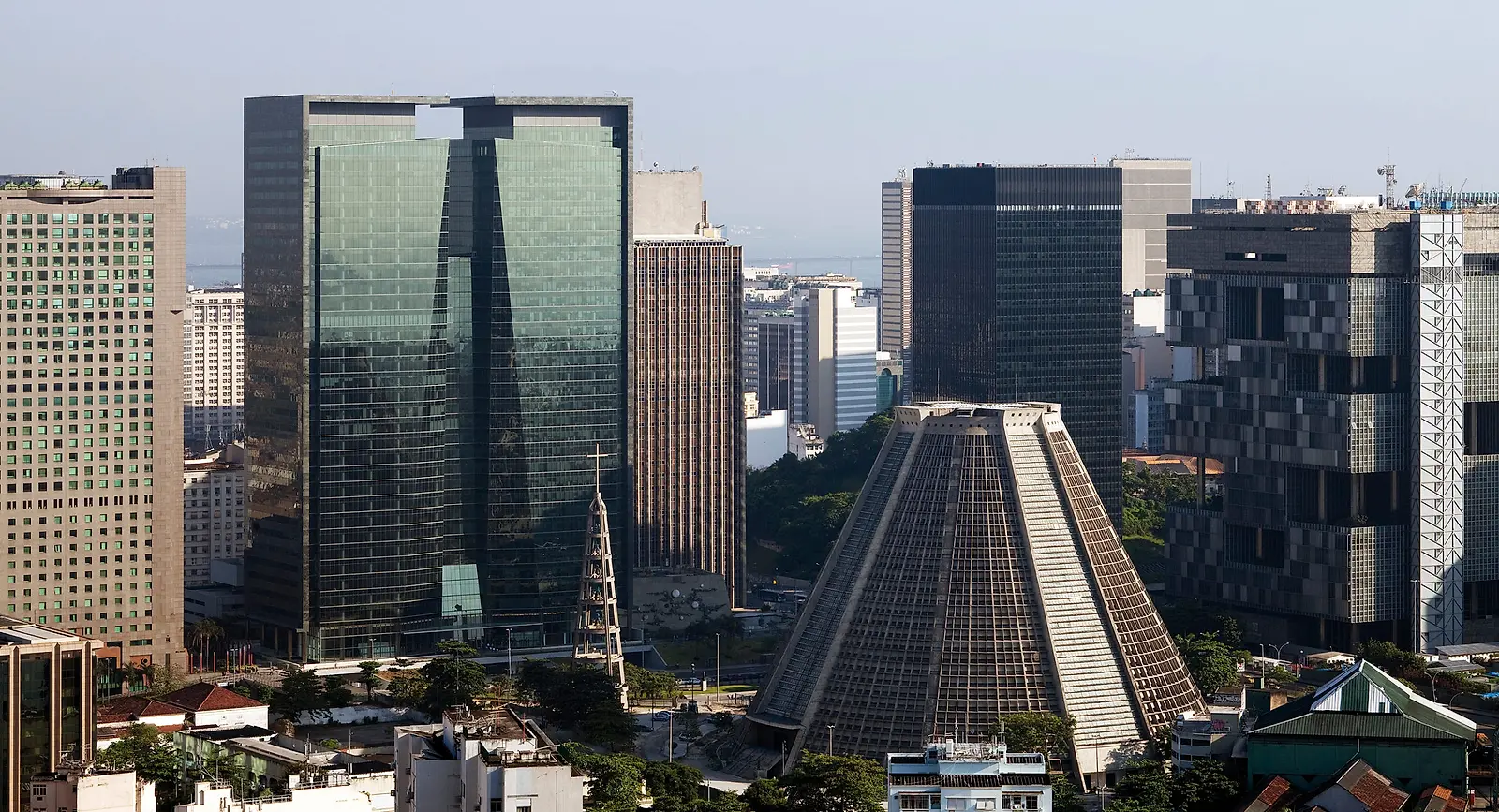 Located in the heart of the "Marvelous City", the boldly formed Ventura Corporate Towers mediate the relationship between Rio de Janeiro's natural surroundings and its rich architectural heritage.
The twin, 36-story towers are designed to operate separately while still registering as one composition, facing Guanabara Bay and Sugar Loaf Mountain and the Rio Niterói Bridge respectively. Two façade systems work in tandem. Glazed, prismatic curtain walls with floor-to-ceiling glass drape the north and south elevations, whereas the east and west fronts feature a ribbon window system clad with local green granite. These L-shapes plaques meet at the zenith of the two towers, reinforcing their unity of language.
The design of the towers' office floors ensures the flexibility and livability of diverse layouts, featuring column-free spans that can house a range of companies and high ceiling heights and maximal glazing to ensure an airy, expansive workspace. Twin lobbies with nine-meter ceilings feature natural wood and granite textures and offer an elevated view overlooking the busy Avenida República do Chile. A 2,400 square meter retail area on the ground floor offers a variety of restaurants, cafés, bank branches, and other amenities, and leads to subway and several bus stations only one block away.