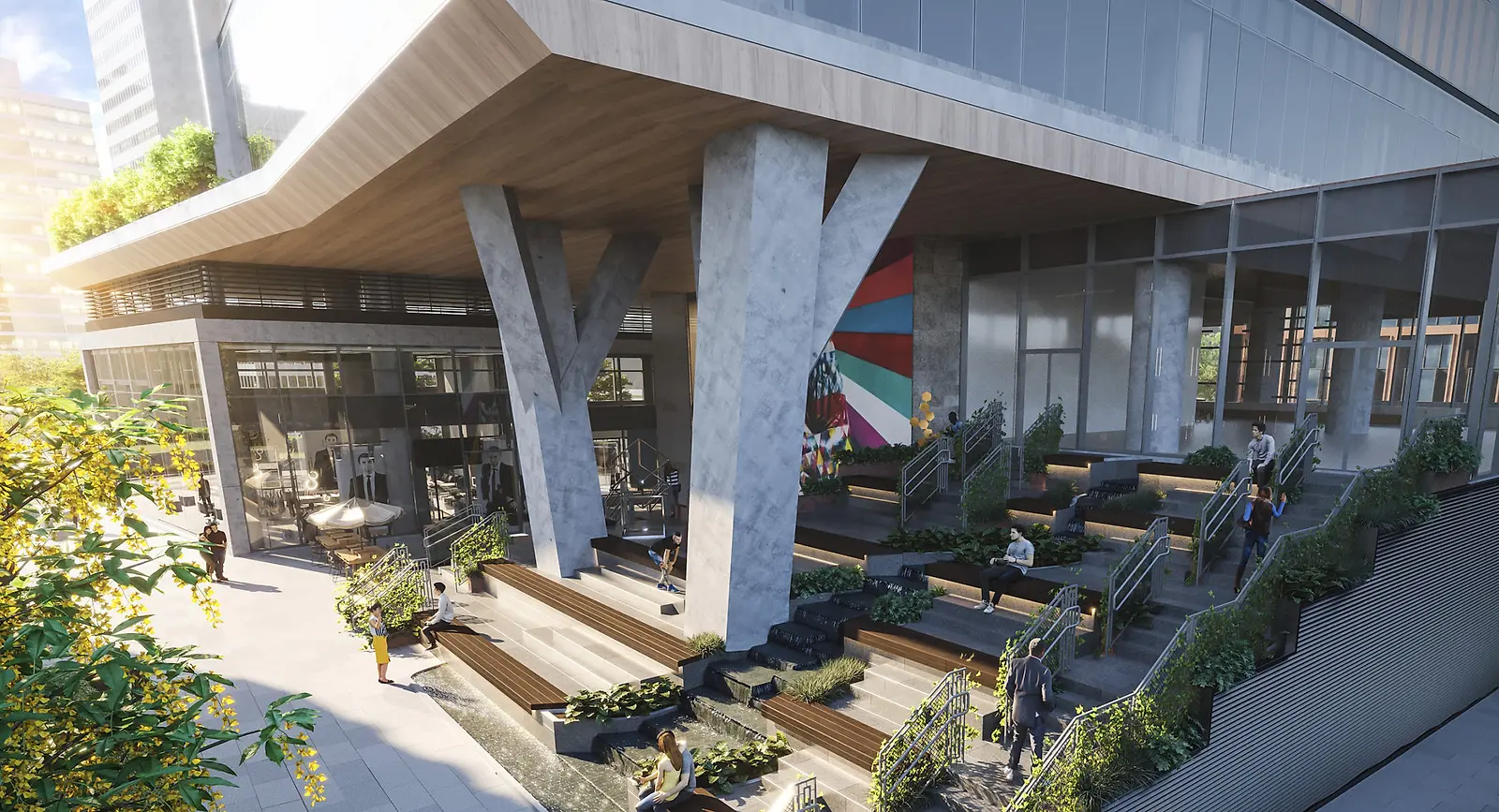 JK Square
Westin São Paulo
With two corresponding mixed-use towers connected by a public-use podium in the upscale Itaim Bibi district, JK Square incorporates glass, cherry wood veneer, and greenery to balance modernity with Brazil's lush climate.
JK Square's first tower welcomes users in through its corporate lobby. A double-height entrance with floor-to-ceiling windows creates an inviting atmosphere into the office space, while a wall of light, cleft face stone contrasts a jet mist granite floor, furthering the blend of natural elements. The first tower's façade is a sleek glass, divided into sections by green terraces that occur more frequently as the tower increases in height. The underside of the terraces are cast in cherry wood veneer, guiding the viewer's eye up from the park at street level towards the top of the tower.
The second tower houses the Westin São Paulo and features a façade with similar rectangular geometry, further abstracted by stacking elements and open spaces in the structure. The veneer creates a visual connection between the two towers but here is used to outline sections and run vertically up the tower – a more playful use of the material to match the residential use of the tower. A terrace deck above the second tower's podium features a pool, patio, and event space.
The podium of the towers hosts retail spaces and access to a below-grade parking lot. The design encourages an indoor-outdoor blend for its users, with lined pathways and floor-to-ceiling windows at ground level. An outdoor amphitheater is semi-covered by the towers, with a subtle waterfall structure running through its stepped form, providing visitors with a space to rest and feel close to nature.