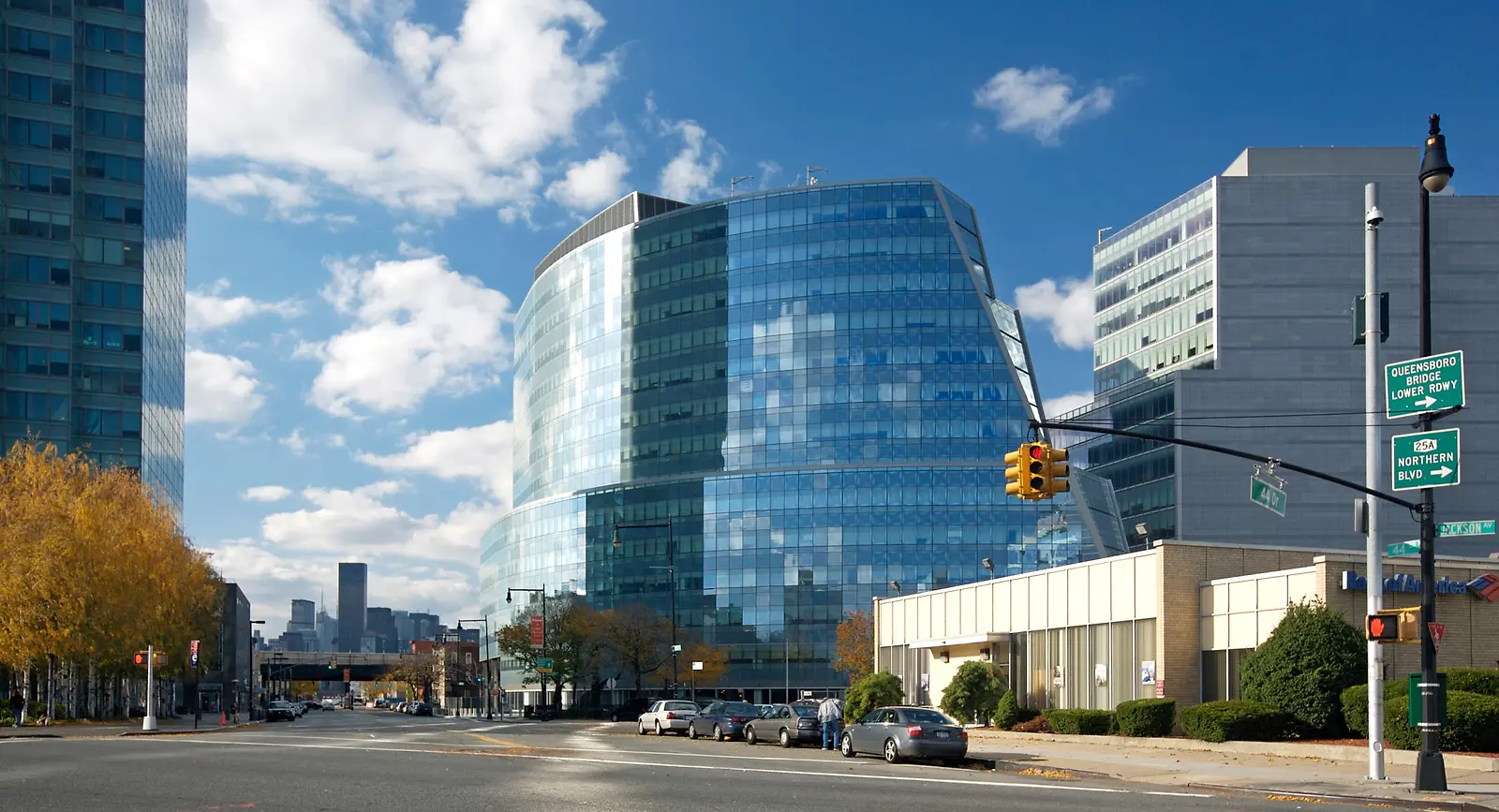 Two Court Square
Citigroup Long Island City
Two Court Square, a Class-A, LEED Gold building originally designed as the headquarters for Citigroup, prioritizes sustainability in its construction and daily operations to reduce the carbon footprint for the global brand.
The high-performance office building houses 500,000 square feet of flexible office space, a designated space for Citigroup to house their Global Training Center, an auditorium, and a centralized data center, with retail programming at its base. Conference centers are located on levels two and three, featuring a cafeteria and a series of classrooms. The lobby is finished with Italian Statuario marble walls and Bedonia sandstone floors, emphasized by the natural light let in by the glass façade and 25-foot ceilings. This access to natural light continues throughout the building, with floor-to-ceiling glass on every floor.
The entire curtain wall originated from within 500 miles of the site and more than 50% of the wood used to construct Two Court Square was certified by the Forest Stewardship Council. Continuing the project's commitment to the environment, approximately 90% of the structural steel contains post-consumer recycled content. In turn, over 90% of construction waste (by ton) was recycled and diverted from landfills. For daily operations, the project employs a 20,000-gallon storm-water retention tank to harvest rainwater to use for the cooling tower make up water, reducing the amount of additional water required by approximately 970,000 gallons annually.
Originally occupied by Citigroup, KPF worked with CUNY to update a portion of the interiors to house the university's School of Law, utilizing the building's transparency to embody the school's legacy as a legal public resource.