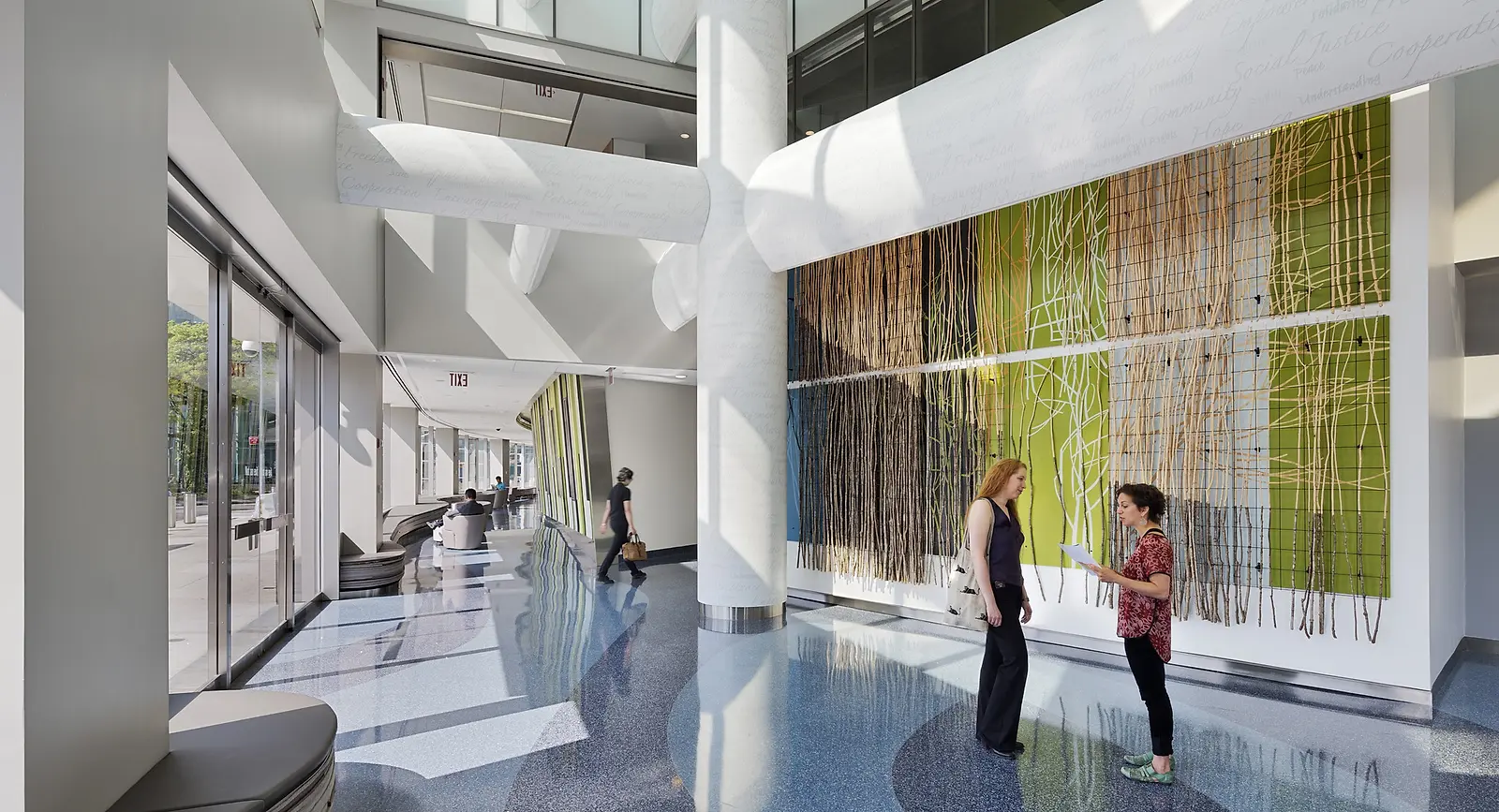 CUNY School of Law
City University of New York
Two Court Square
A state-of-the-art facility, CUNY Law's new building unifies the community and provides a focal point that projects an image of transparency to embody the school's legacy as a legal pubic resource.
A highly-visible ground floor gallery spans the length of the building's main curved façade, terminating in a multi-story atrium space, forming the 'heart' of the Law School. Adjacent to a communicating stair, the atrium space allows for visual as well as physical connection amongst the departments and floors of the Law school and promotes interaction at multiple levels.
Providing a variety in scales of spaces for teaching and group work was an essential but challenging task from a programming perspective. To maximize private offices and interactive, collaborative space, our design layers programs and creates corridors of daylight from the exterior to the interior of the floorplate. Along the perimeter are individual faculty offices with interior translucent glass walls and seminar, group study, and lounge rooms on the interior. The result is an efficiently zoned ring of programs that fulfill the Law School's teaching needs.