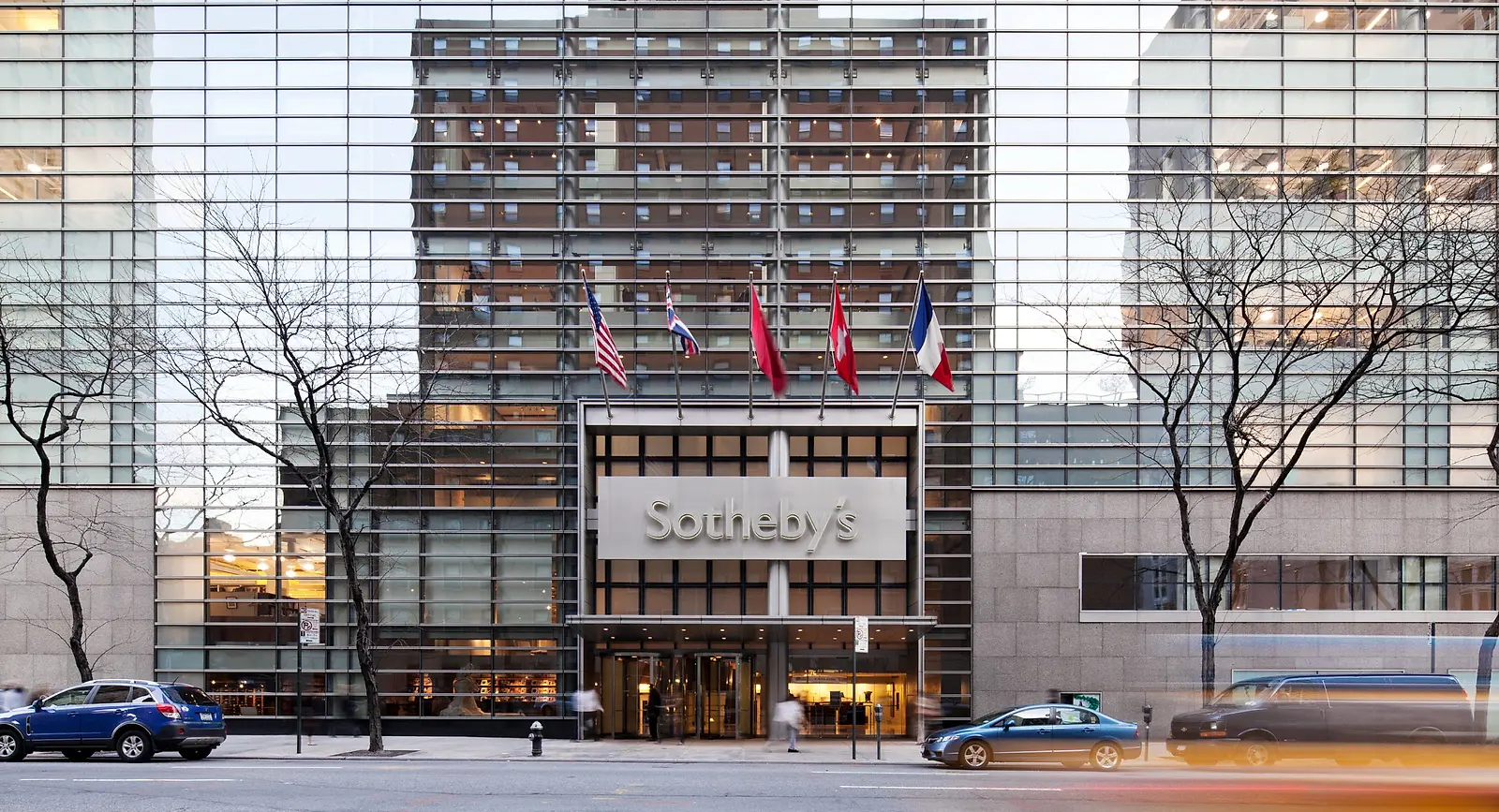 Sotheby's Headquarters
1334 York Avenue
Adapting a 225-year-old auction house into Sotheby's 21st-century idyllic headquarters, the redesign balances legacy with modernity, crafting individualized spaces to serve the varied needs of the fine arts company.
KPF was tasked with adapting a four-story granite-clad structure, adding six floors of consignment storage, expert research, cataloging, and exhibition areas to accommodate various art and object categories. The original four stories were maintained and repurposed as the project's podium.
The client required a generous provision for natural light to best evaluate works of art. This was achieved through a "light box" made by a highly articulated curtain wall with glass engineered for maximum clarity and color rendition. The changing wall module and mixture of transparent and translucent panels express the differing functions on each floor.
The entrance on York Avenue is announced by an atrium that extends the full height of the ten-story building. Sotheby's utilizes this uninterrupted space to display banners to herald their activities to the city. The main lobby provides access to all the public exhibition and sales areas via escalators at the center of the atrium, as well as to a group of four elevators servicing all levels of the building.
The major Auction Sales room, accommodating up to one thousand bidders and spectators, is located on the seventh floor. A grand gallery for contemporary art and special collector sales is located on the top level. A café and teahouse extend onto an outdoor terrace and sculpture garden. These features are open to the public and are utilized as a welcome venue for food and refreshments when the grand gallery spaces are in use.