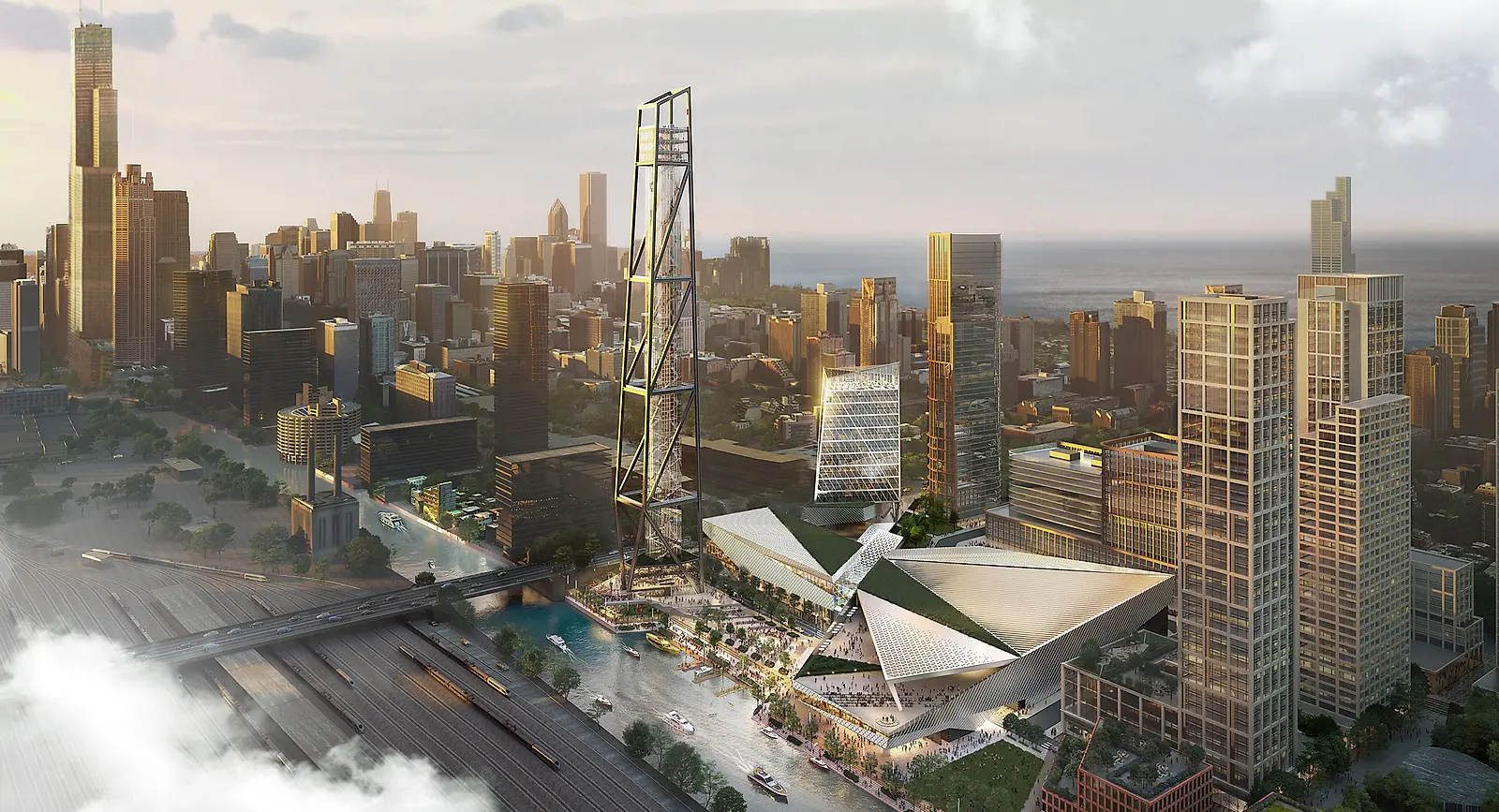 The Entertainment District
The 78
The Entertainment District at The 78 activates Chicago's new, mixed-use neighborhood and transforms the way the city works, plays, and lives as a new destination to be enjoyed by locals and tourists alike.
Located along the Chicago riverfront, the District is positioned at the north end of The 78, a 62-acre, mixed-use neighborhood that links Downtown and the South Side. Anchored by Rivers Casino at The 78, featuring 3,300 initial gaming positions, a world-class sportsbook, and a winter garden, the Entertainment District will also highlight local, up-and-coming minority- and women-owned food concepts.
The casino is complemented by a luxury hotel with 300 rooms that will be one of the city's most desirable accommodations, a new performance venue and exhibition space, and a Riverfront Plaza featuring year-round activations. A 1,000-foot observation tower serves as the centerpiece for the site, redefining the city's skyline. The tower's design is inspired by Chicago's historic bridges and includes an event space at the top with unparalleled views over the city.
The Entertainment District and The 78 at large are easily accessible from all of Chicago via multiple forms of public transportation, water taxi, car, or via integrated walking and cycling paths. The District serves as a catalyst for The 78, a residential neighborhood designed following a community-first approach with affordable housing and an innovation district anchored by the University of Illinois Discovery Partners Institute.