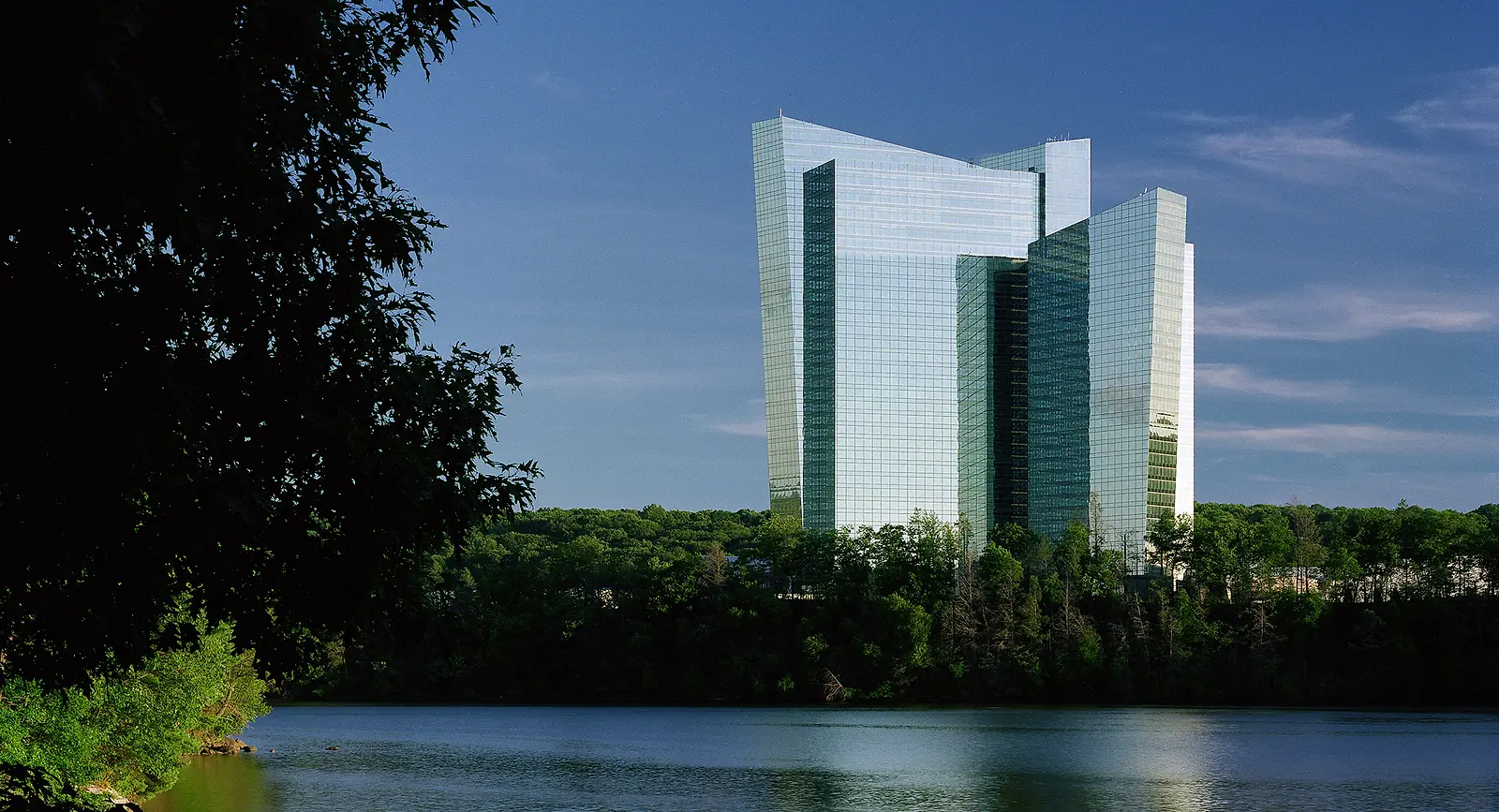 Mohegan Sun Resort & Casino
Phase II Expansion
This $1.1 billion, 5.5-million-square-foot expansion of the Mohegan Sun Resort & Casino combines diverse program elements in a rich architectural language that draws inspiration from traditional tribal myths and from natural forms.
Situated on a site along the Thames River in the lush woods of Connecticut, the complex rises from the landscape in the shape of a crystal formation, an important element within Mohegan tribal culture. Rocks, trees, and water in the interior evoke the surrounding woodlands, while the compact design minimizes the impact of the complex on its natural setting.
Crowned by 1,200-key Sky Tower hotel, which includes a pool, landscaped terrace, and spa, the expansion also includes a convention center, additional gaming space, entertainment arena, cabaret lounge, restaurants, lounges, and additional parking spaces. The convention center includes separate kitchen and support areas as well as the largest ballroom in the northeast US.
Unlike many casinos, the design incorporates natural light throughout the gaming floors and casino spaces, allowing visitors to orient themselves as well as enjoy a sense of connection to the surrounding environments. This approach also saved significant cost by reducing the need for artificial light systems and consequent energy usage.
Tripling the area of the complex on an accelerated schedule of only 35 months start to finish, this major expansion elevates Mohegan Sun as one of the most significant resort and convention destinations in the world.